Avenu deal shows M&A healthy in state and local market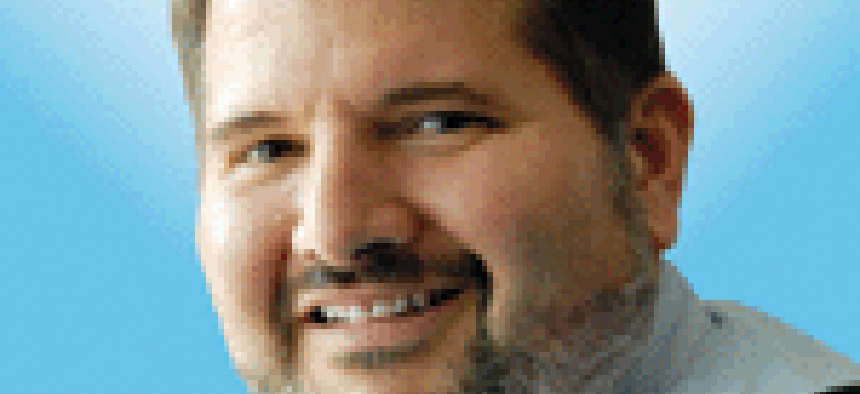 The federal market is not the only place where mergers and acquisitions are reshaping the landscape. Just look at Avenu's deal for Conduent's software business.
The federal contracting market isn't the only place where mergers and acquisitions are reshaping the landscape. There is plenty of deal making in the state and local public sector market as well.
Conduent Inc. of Florham Park, New Jersey is on a mission to divest $1 billion in revenue across what it calls non-core areas. Meanwhile, private equity-backed Avenu Insights & Analytics wants to grow its platform.
They announced a deal Monday that not only helps Conduent with its divestiture strategy, but also brings more capabilities to Herndon, Virginia-based Avenu.
Terms of the deal were not disclosed. But the local and municipal constituent government software solutions business Conduent is selling to Avenu generated about $113 million in revenue for 2017.
Avenu also is a great example of the consolidation that is taking place in the state and local market.
Just two years ago, Avenu was three separate companies that were acquired by private equity firm Mill Point Capital to form Government Revenue Solutions. Then in January of this year, Mill Point rebranded the company to Avenu.
The acquisition of Conduent's local and municipal government software business is the first acquisition since the creation of Avenu, which is led by CEO Paul Colangelo and executive chairman Craig Adler.
Mill Point also is the same private equity firm that owns DLT Solutions.
"Local governments face extraordinary and growing challenges including pension pressures, infrastructure costs, and changing business environments and market participants," Colangelo said in a release. "These factors, combined with increasing service requirements of their constituents, create formidable obstacles to planning, funding, and service delivery."
The addition of the Conduent business adds capabilities around government records management, management of criminal courthouse and juror administration, property tax collection, unclaimed property collections management, pension administration and stand-alone infrastructure IT managed services.
The deal is expected to close in the third quarter. Investment bank Baird & Co. served as an adviser to Conduent on its divestiture.