What's on Warden's to-do list as Northrop's new CEO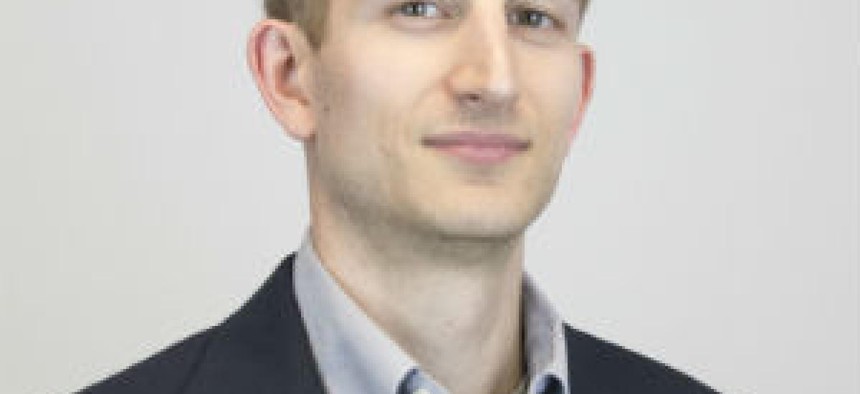 Northrop Grumman's incoming CEO Kathy Warden will inherit a company that looks very different from the one current CEO Wes Bush inherited eight years ago. Here are some high priority areas to watch when she takes the reins.
With Northrop Grumman slated to get a new CEO on Jan. 1 in Kathy Warden, she will inherit a company that looks very different than the one her current boss Wes Bush took on and has molded since he started in 2010. The industry also looks different in 2010.
Warden has had a front-row seat since she joined Northrop in 2008. She has steadily progressed through the executive ranks to the chief operating officer role she started in January. She elevated to COO from her prior role as mission systems segment president. She also once led the former information systems group that housed the IT-related work now in the technology services segment.
So what key "to-do" items are ahead for Warden when she starts her tenure as CEO?
Integrating Orbital ATK
Northrop exited the shipbuilding market in 2011 and took a relatively conservative approach to big-ticket acquisitions other than the occasional tuck-in, capability-focused deal with Bush at the helm. That was at least until it pulled the trigger in September of last year to announce its megadeal for Orbital ATK, which closed in June.
Merely days after that announcement, Warden was appointed COO to oversee all three current Northrop segments and lead the integration of Orbital to become what is now the fourth "Innovation Systems" segment led by former Orbital COO Blake Larson.
Before Orbital, Northrop was a $26 billion-revenue company with 70,000 employees. The Northrop-Orbital combination pushes revenue to near $30 billion and adds 13,000 additional employees. And with a price tag of $7.8 billion in cash, this is the defense market's largest deal since Harris bought Exelis for $4.6 billion in 2015.
Warden will become chief executive approximately seven months into the integration process and be tasked with continuing the effort to unlock the cost and revenue synergies.
Northrop seeks more of an end-to-end presence in space and missile defense programs in particular with Orbital in tow. That includes everything from satellites to rockets and propulsion systems, plus other components in between just as the military ramps up spending and prioritizes space as a contested area that needs increased investment amid the rise of China and Russia, plus North Korea's testing activities.
Bid discipline focus, IT included
Northrop's conservative strategy for acquisitions before Orbital also extended to its approach for what programs to bid and what not to bid, including hardware and IT services.
As Inside Defense recently reported, Northrop has dropped out of four major Air Force aerospace and satellite competitions within the past year because the company did not believe they could put forward an attractive bid and get adequate return-on-investment.
That tightened approach of pursuits extended to Northrop's technology services segment, formed in 2016 through a realignment. It now houses a vast majority of the company's IT services work. Revenue in that segment has and will continue to go down to the low $4 billion-revenue mark by the end of this decade, although margins have held steady in recent years versus the IT businesses of its defense prime peers still in the market.
That is because Bush and Northrop management have sought to pivot the segment away from commoditized services that were subject to pricing pressures from agencies over the past decade as budgets tightened. 
Northrop instead is looking to create more synergies between its services business and the platform divisions. Other primes have decided to exit services, most notably Lockheed Martin through the 2016 divestiture of most of its IT business to Leidos.
Joey Cresta, public sector IT analyst at market intelligence firm Technology Business Research, a change in Northrop's approach to the services market is a real possibility given the short-term rise in budgets and Warden's background of leading the information systems group prior to that 2016 realignment.
Warden could stay the course Bush laid out, Cresta said, "But there's also an opportunity here for the company to broaden its pursuits to capitalize on the current bullish services environment in the federal sector due to the need for technology modernization."
The information systems group's "expertise in complex systems architectures and integration in areas such as ERP systems, means that she does bring perhaps a different, deeper perspective on the services sector," he added.
When I spoke with Northrop technology services executives for our 2018 WT Top 100 series, they struck a bullish tone on opportunities to gain a growing share of IT modernization work with agencies in line with a renewed emphasis on upgrading legacy systems and new funding to help that effort.
Management I interviewed in particular touted the business' work with the Social Security Administration and Internal Revenue Service, two agencies widely viewed as those with aging IT infrastructures.
Bottom-line, shareholder-friendly image
Like many of its defense prime peers, Northrop was aggressive in share repurchases and dividends on its stock over the past decade amid the military spending downturns and in conjunction uncertainty on where industry should prioritize its investments.
The company also made adjustments mentioned in the prior point on where it should pursue market opportunities in an effort to maintain profitability even as revenue declined in some years.
Wall Street has rewarded Northrop with an eightfold increase in the stock under Bush's tenure from around $51 when it started to $321 as of Monday morning. Earnings per share for Bush's first year in 2010 were $6.77 and last year's EPS came out to $11.47.
Other bottom-line measurements also tell a tale of performance. Net earnings held steady at $2 billion and operating margins rose from 9 percent in Bush's first year to nearly 13 percent last year, according to annual reports and regulatory filings.
In a Friday research note for investors, Cowen & Co. aerospace and defense analyst Cai von Rumohr called Bush's announcement a "major surprise" given its timing being so close to the Orbital deal's closure. But Bush has also "said that company leaders should not overstay their tenure," von Rumohr wrote.
Northrop's stock fell 1 percent Friday given the surprise. But Warden has participated in Northrop's January and April earnings calls with investors since she became COO, which shows the company has sought to make her a familiar face and voice to the investment community ahead of the CEO transition.
Northrop will hold its next earnings call on July 25 to discuss third quarter results and the leadership transition.
The Air Force bomber
When all is said and done, Northrop's win nearly three years ago of what is now the Air Force B-21 bomber program will stand up as the signature program victory of Bush's tenure.
Northrop surprisingly beat out a rival Boeing-Lockheed Martin team with a significantly lower bid to win the still much-classified bomber project and survived a subsequent protest afterward.
That contract could be worth up to $80 billion for Northrop over the program's entire duration, while Bloomberg has reported the entire cost of the bomber program to be $97 billion, citing a Congressional Budget Office study.
Not unlike the F-35 program for Lockheed Martin, the B-21 will require special attention from Warden and other senior corporate leaders at Northrop to get the bomber toward initial operating capability by 2030 under the Air Force's plans.
One need only look at the headlines surrounding the F-35 program to see what can happen if anything slips.