Who's who at the top of Perspecta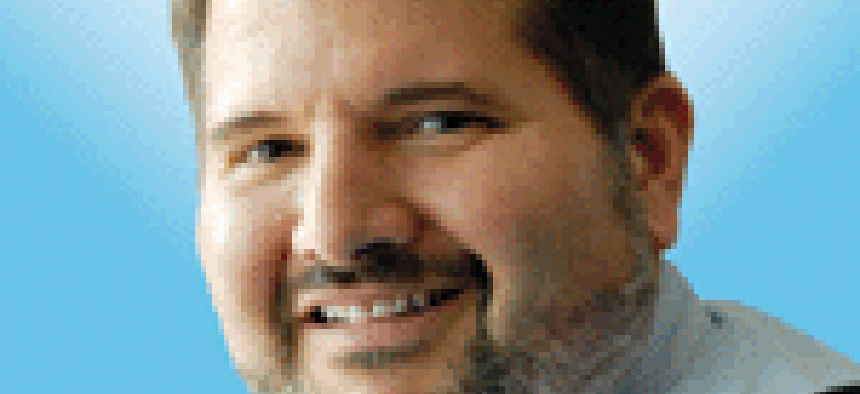 With its launch on Friday, Perspecta unveiled its leadership team to give a glimpse at some of the new company's priorities going forward.
With its launch Friday morning, Perspecta unveiled its senior leadership team beyond Mac Curtis as CEO and John Kavanaugh as chief financial officer.
The leadership team of 19 is a relatively even distribution with eight executives coming from DXC Technology, eight from Vencore, one from KeyPoint and two who are joining from other companies.
Not making the move was Marilyn Crouther, senior vice president and general manager of DXC's U.S. public sector business. She was slated to be the chief operating officer of Perspecta.
Instead, she resigned from DXC effective May 31. But she will work as a consultant to the company for some period of time, a Perspecta statement said.
A source told me that she gave her notice a few weeks ago, but DXC did not announce it. Another source said that Crouther's team was very surprised by the move.
The leadership team Perspecta has put in place also emphasizes the importance of one of the biggest contracts DXC public sector brings with it -- the Navy's Next Generation Enterprise Network, a $3.5 billion contract that is up for a recompete.
Two members of the leadership team have NGEN in their title and both are senior vice presidents. This sends a clear signal that NGEN will be getting high level of attention.
During an investor day in May, Curtis said that they were working with the Navy on a 20-month extension of NGEN, which is sent to expire in September. The extension would push the contract out to 2020.
NGEN was first won in 2000 by EDS, when the contract was known as the Navy-Marine Corps Intranet. EDS was later acquired by Hewlett-Packard. HP then split into HP Inc. and Hewlett Packard Enterprise in 2015.
Two years later, HPE merged its services business with Computer Sciences Corp. to form DXC Technology. DXC decided to shed its U.S. public sector business and that's how NGEN came to Perspecta.
Other hints of Perspecta's priorities as reflected in the leadership team:
Separate business units for health, defense and intelligence.
Federal civilian and state and local are combined into a single group as they were at DXC.
The KeyPoint brand has gone away and it has been stood up at Perspecta as the Risk Decision Group.
Vencore Labs is now Perspecta Labs, continuing the emphasis on research-and-development.
A senior vice president position is dedicated to delivery, a carryover from DXC.
Below is a list of Perspecta's senior management team and whether they came from Vencore, DXC, KeyPoint or other.
Mac Curtis, CEO, former CEO of Vencore
Barry Barlow, chief technology officer, former Vencore
Jeff Bohling, senior vice president and general manager of the defense group, former Vencore (and worked with Curtis at Vangent)
Ted Branch, SVP, Navy and Marines Corps NGEN program, former DXC
Lorraine Corcoran, VP, corporate and marketing communications, former Vencore
John Dancy, SVP and chief information officer, former CSRA
Jim Gallagher, SVP and general counsel, former DXC
Steve Heidt, SVP, NGEN program manager, former DXC
Tammy Heller, SVP and chief human resources officer, former CGI
Eric Hess, president and GM of Risk Decision Group, former KeyPoint
Mike Kirkland, SVP, offerings and solution development, former Vencore
John Kavanaugh, SVP and chief financial officer, former DXC
Bill Lovell, SVP, health care group, former DXC
Kent Matlick, SVP, intelligence group, former Vencore
Petros Mouchtaris, president, Perspecta Labs, former Vencore
Sean Mullen, SVP, business development and sales, former DXC
Kyle Spencer, SVP, deliver, former DXC
Dave Tender, VP, security, former Vencore
Steve Tolbert, SVP, civilian, state and local group, former DXC