Second draft RFP for DOD's JEDI cloud reveals few changes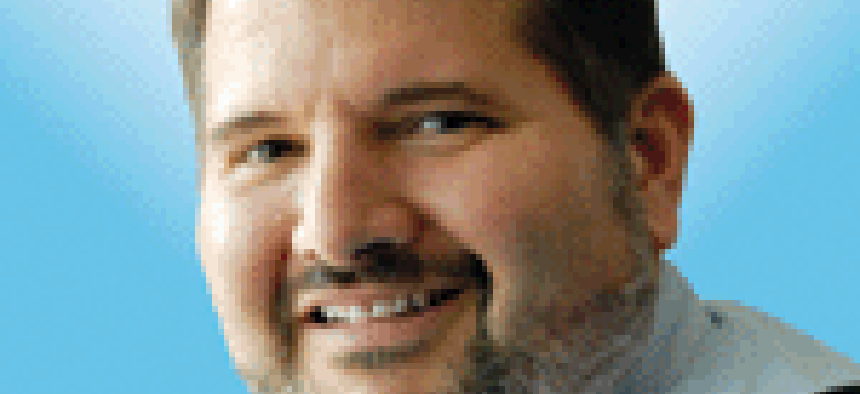 The Defense Department is staying on course for a single winner of its multi-billion dollar JEDI cloud procurement based on the second draft solicitation.
The Defense Department has released the second draft solicitation for its massive "JEDI" cloud computing contract and in the most significant ways, little has changed.
DOD still wants to make a single award to one company, $10 billion over up to 10 years.
They continue to say that they are not dictating who or what type of company will be chosen. They continue to say they are open to any single prime, team, joint venture or alliance as long as either can meet the requirements of the contract.
They even note dozens of times throughout the second draft: "The government will consider all possible solutions industry has to offer that will meet the requirements of the solicitation and will not be prescriptive by specifying a solution."
But given JEDI's requirements, the likelihood remains high that DOD will pick a cloud service provider such as Amazon Web Services or Microsoft Azure to be the prime for the contract, which goes by the full name of Joint Enterprise Defense Infrastructure.
DOD wants a commercially available cloud infrastructure to provide both platform as a service and infrastructure as a service for DOD's business and mission operations. DOD envisions JEDI as supporting a wide range of data initiatives including artificial intelligence, big data analytics and information sharing.
The first draft RFP received 1,089 questions and comments from 46 companies, two associations and three government agencies, according to DOD's FBO.gov posting. Identifying information was stripped from the questions and comments before they were released with DOD's responses along with the second draft solicitation.
DOD is accepting comments on the second draft RFP through April 30 and says that is still on track to issue a final solicitation in early May.
That's a very ambitious time frame, especially when you consider the reporting requirements Congress placed on DOD when it passed the fiscal 2018 funding bill. DOD is supposed to send the reports before moving forward with a final RFP. Those reports include detailed justifications of why DOD wants to make a single award and why it seems to be rejecting the idea of multiple clouds.
Congress wants those reports by around May 25.
The questions and answers from the first draft RFP released with the second draft offer some insights into DOD's thinking around several topics but it also leaves many unanswered questions.
For example, several questions asked about migration and transition plans if DOD decides to move from one cloud service provider to another.
DOD's answer was consistent if not unsatisfying -- "Transition and migration services are outside the scope of this contract."
In other cases, DOD seemed to brush off comments related to a single provider (their preference) versus a multi-cloud approach .Such as here:
QUESTION: "A worldwide highly available resilient infrastructure, with a single point of failure, is a contradiction in terms, please explain."
DOD's response: "Your comment has been noted. The requirement remains as stated."
In fact, DOD used the phrase "Your comment has been noted" 181 times in response to questions and comments.
Almost 70 times, a response to a question or comment included the phrase: "The requirement remains as stated."
Four times, DOD declined to give its reasoning for single award versus multiple award and said: "The rationale is not going to be published at this time."
For example, DOD used that response when a questioner asked, "Why has the government not made public its written justification for a single contract? Please provide the written determination to the public."
That is one of the key questions Congress wants answered, so eventually DOD will have to answer.
One significant change from draft 1 to draft 2 is the small business requirement. In draft 1, DOD set a small business requirement of 30 percent.
But in draft 2, DOD clarified that the 30 percent isn't for the entire value of the contract but only applies to what it calls Cloud Support Services, which were called Professional Support Services in draft 1.
While this makes calculating the small business opportunity of JEDI more difficult, it still should be a significant small business opportunity.
Because JEDI is slated to go to a single winner, many industry have complained that it will shut out competitors to whoever the winner is and many are assuming that the winner will be Amazon Web Services.
There also have been concerns that ongoing cloud initiatives will take a back seat or even be replaced by JEDI.
But defense officials, including Secretary of Defense James Mattis, have been vocal in recent weeks that DOD will not become hostage to a single provider. Mattis told the House Armed Services Committee in testimony last week that JEDI only had a two-year base, so DOD would avoid being locked into a single provider if things weren't going well.
The new draft fell flat with at least one vendor, with IBM releasing a statement from the head of their federal business:
"No major commercial enterprise in the world would risk a single cloud solution, and neither should the Pentagon," said Sam Gordy, general manager of IBM Federal. "IBM will continue to urge that America's defense cloud be multi-layered, robust, and consistent with the best practice of the world's major cloud users."