People drive success of M&A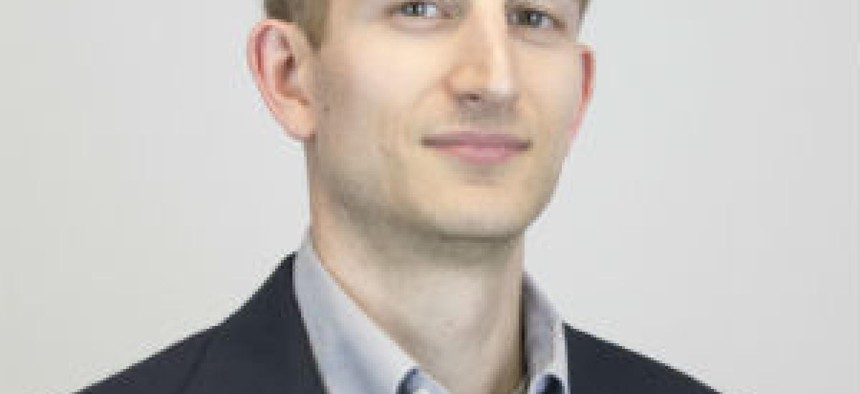 Cost and revenue synergies are two main aspects government services companies focus on when they acquire or merge with one another but one other intangible component is key to making deals successful: cultural integration of the workforces.
But during an industry panel discussion Wednesday in McLean, Virginia, industry executives highlighted cultural integration as something to be prioritized when moving on a possible deal and also critical to the due diligence process before a transaction closes.
A first question that should come up is to figure out how to retain the workforce after a deal and what is the mindset going to be, Vencore Chief Financial Officer Jennifer Felix said at the event hosted by the Northern Virginia Chamber of Commerce.
"The value often times in a transaction really involves the people that are a part of that organization that you're acquiring," she said.
"It's a matter of identifying key individuals throughout the organization that are very bought in and that are going to stay because those are the folks at the leadership level that can inspire and retain the people on their teams," she said.
Information goes back-and-forth quickly between those involved as communications greatly multiply as events advance, according to ECS President George Wilson.
Conversations with "that small leadership team, particularly the ones that are going to stay around are very important to do," he said.
Both have recent experience in that area. Felix helped lead The SI Organization through its acquisition of the former QinetiQ North America services business three years ago to form what is now Vencore. The company also is in the process of merging with DXC Technology's U.S. government business and KeyPoint to form a new company to be called Perspecta.
Wilson more recently led ECS through the sale of itself to staffing services firm ASGN (formerly On Assignment), where he and the leadership team are remaining in place.
Last year, ECS broke the $500 million-revenue barrier when it acquired InfoReliance. And Wilson also helped lead the former Stanley Associates to hit the $900 million milestone before it was acquired by CGI Group in 2010 for $1 billion.
In the case of ECS joining the ASGN fold, Wilson said his business is bringing in additional human capital capabilities in the recruiting, retention and hiring of workers.
"We pay a lot of attention to (if we are) hiring the right person and if they're going to stay," Wilson said. "It doesn't help and it's really destructive if you're turning people over within the first six months, customers don't like it."
ECS has also increased the use of internal referrals throughout the organization, Wilson said, as a person that hires someone will feel responsibility for that hire.
"Being the right person for the job, you're going to need somebody that will fit into the culture and who knows the culture better than your own internal employees," Wilson said.
For the federal services market's two biggest deals this year, analysts are closely watching the cultural integration of General Dynamics' IT services division with CSRA and the formation of Perspecta.
When the GDIT-CSRA deal was first announced Feb. 12, analysts at investment bank Cowen & Co. noted that cultural fit can be a potential stumbling block for government IT deals succeeding. As government services companies are diverse in offerings by their nature, making that diversity under one umbrella can be challenging.
Cowen analysts do see the signs for a good cultural fit between GDIT and CSRA, given the size of both organizations. Before the deal, GDIT was at $4.5 billion in revenue and CSRA at $5 billion for their most recent fiscal years.
On a similar front, analysts believe Perspecta will have two options for itself upon launch: either look to grow scale or focus on markets with high barriers of entry where Vencore has developed a strong reputation such as space and intelligence.
In an Oct. 12 report released when the DXC-Vencore-KeyPoint deal was first announced, Technology Business Research's public sector IT analyst Joey Cresta writes that low-cost go-to-market strategies for high-end customers like intelligence agencies "has traditionally not worked out for vendors following acquisitions."
Perspecta should instead look to encourage Vencore's culture throughout the new organization and then pull through enterprise IT services in the latter's customer base, Cresta wrote.