How Trump's tweets could lay groundwork for Amazon DOD cloud protest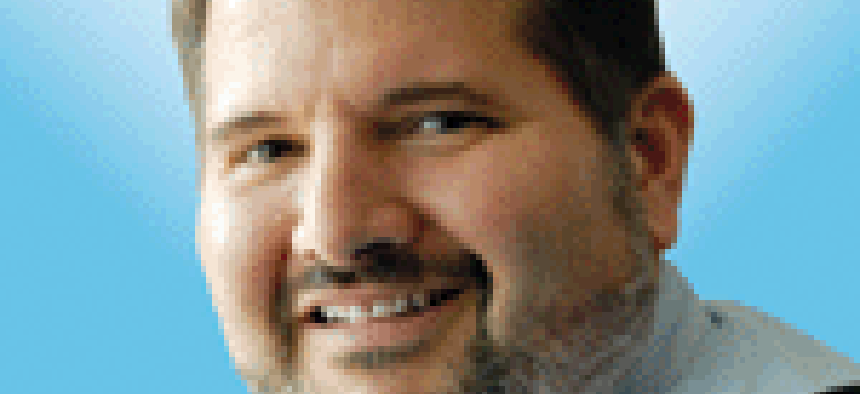 Trump's hatred of Amazon and its CEO Jeff Bezos could be used for grounds of a bid protest if Amazon Web Services were to ultimately lose the competition for DOD's massive JEDI contract.
The Defense Department's massive cloud computing initiative known as "JEDI" just might be headed into uncharted waters.
Many have speculated that Amazon Web Services is the frontrunner to win. But what if they lose? They might have some very unique grounds for a protest.
AWS has only filed two bid protests and both were related to customers specifying which cloud service they wanted. AWS argued that there should be a competition.
But DOD is running a highly visible competition, so typically a protest would be about how closely the government followed the procurement and evaluation criteria. A question that often gets argued is whether there was some action by the government that showed a bias against or prejudice against a losing bidder.
And AWS might have a headline-grabbing argument about prejudice if they ultimately lose the contract -- President Donald Trump.
Think about it. Trump has been very vocal in attacking Amazon and its CEO Jeff Bezos. The president has criticized the company for allegedly not paying sales taxes (they do).
He's said that the Washington Post (owned by Bezos but separate from Amazon) is a lobbying organization for Amazon. Trump has claimed that contracts between the U.S. Postal Service and Amazon are a losing proposition for the government.
He has never said anything about JEDI but in late March, a group called "Less Government" published advertisements in New York City tabloids urging Trump to intervene and stop the award from going to Amazon.
The White House has said it won't interfere but imagine if you are the source selection authority and the proposals are very close. Could knowing that Trump hates Amazon push the contract toward the opposing team? Are Trump's comments introducing bias into the process?
Could Amazon go to the Government Accountability Office with a protest claiming that Trump's comments prejudiced the process against AWS?
The short answer is yes they can, but a legal source wasn't sure exactly what GAO would do with it. "But a federal district court might find it very interesting," my source said.
The closest case that has come before GAO involved Darleen Druyun, at one time high-ranking Air Force procurement official. Her bias in favor of Boeing to get military contracts was revealed after she left the Air Force and went to work at the company.
She admitted that she took several actions that pushed competitions in favor of Boeing, according to a GAO report. Reading the description of her actions is chilling as she bent them toward Boeing.
Competitors on the tanker competition and a contract for a small diameter bomb program filed new bid protests after learning how extensive Druyun's bias was. Even though it had been years since the awards, GAO allowed the protests to move forward and sustained them.
Boeing eventually did win the massive tanker replacement contract that eventually became the KC-46 in a competition with EADS but that was nearly seven years after the Druyun controversy.
Obviously, Trump isn't going to be hands on with the JEDI procurement process. So Amazon would have to be able to draw a solid line from Trump's comments to DOD's decision.
And while Trump hasn't commented directly on JEDI, Congress has. Lawmekers inserted language in the omnibus spending bill instructing DOD to provide its justification for the JEDI procurement strategy.
But Congress is reacting to concerns that the process so far favors Amazon.
But again, if Amazon ultimately loses they probably could point both to Trump's comments and Congress' request as evidence of pressure on DOD to pick someone else.
DOD apparently is set to release a new draft solicitation "within the next week," a Pentagon procurement official recently told the Wall Street Journal. But DOD's objective remains intent on a single award for JEDI and they continue to say there is no favorite.
A final solicitation is slated for May and an award in September but no one really expects DOD to be able to stick to that aggressive time frame.
An Amazon-Trump protest is a long shot even if Amazon loses. But then again, never say never.