DXC's lost protest gives window to secretive NSA IT contract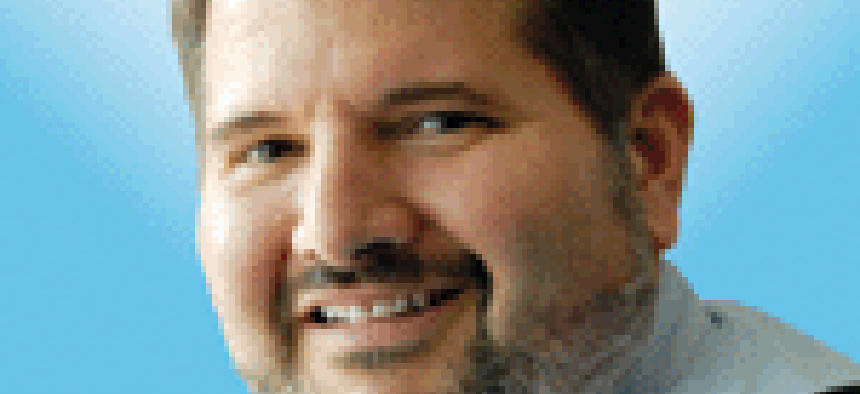 Little is known about the NSA's multibillion dollar Greenway program. But GAO's decision to deny DXC's protest of an AT&T award provides a window into what the NSA values and how the competition unfolded.
The news broke in January that DXC Technology lost its protest over AT&T's win of a portion of the lucrative and secretive National Security Agency Greenway IT services contract.
Now the Government Accountability Office has released its decision after the companies involved and the agency hashed out what could be publicly released.
And it's a doozy at 20-pages, which I thought would never see the light of day.
DXC, which protested the award as Enterprise Services because of the pending spinout of its U.S. public sector business, lost the protest because NSA was able to justify why the much higher price bid by AT&T was the best value for the government.
AT&T bid $2.547 billion for the contract to operate and technically evolve the NSA/Central Security Service's enterprise IT environment as well as deliver selected services in three areas: end user, enterprise management and connectivity.
DXC's bid was $1.79 billion.
NSA said the contract called "Regional Infrastructure Services I" has a maximum value of $3.325 billion over 10 years.
AT&T's higher price was justified by the company's higher scores in the technical, management, and transition and future state evaluations.
DXC scored "acceptable" in all of those areas, while AT&T scored "good" for technical and transition and future state and "outstanding" for management.
Both companies scored "satisfactory" for past performance.
The NSA used a seven-person source selection advisory council to review evaluation reports and a comparative analysis report.
The central question was "whether it would be worth the additional $757.2 million over ten years for the services provided by AT&T's significantly better proposal," according to the decision.
In its protest, DXC questions the evaluation scores it was given by the NSA but the agency was able to document how it reached its decision. But as we've seen in many protests, documentation generally carries the day in bid protests. In this case, the NSA had a "well-documented contemporaneous evaluation record," GAO said.
In several areas, NSA found that DXC merely meet minimal standards but that AT&T went beyond those standards, thus getting the higher scores.
The evaluation scores, of course, came into play when the agency was conducting its best value tradeoff. Here the source selection authority conducted side by side comparisons and found numerous benefits to AT&T's proposal.
At $750 million, the price difference is significant but "the significant benefits of AT&T's non-price factors fully warrant this premium and are not offset by [DXC's] lower-rated and lower-priced proposal," the source selection authority wrote.
GAO acknowledged DXC's frustration with the NSA's choice of AT&T and its belief that is lower priced and lower rated proposal was a better value for the government. But frustration isn't enough for GAO to overturn the award to AT&T.
So that is the protest part, but this decision has more in it than just DXC versus AT&T.
Given the customer, Greenway has been a secretive endeavor but the GAO decision offers some insights into what the NSA is trying to do.
As we've reported, Greenway is the follow on to the Groundbreaker contract CSRA won in 2001 when it was still known as Computer Sciences Corp.
This time instead of a single contract, Greenway was divided into three parts: Global Enterprise Services, Regional Infrastructure Services I and Regional Infrastructure Services II.
CSRA won the $2.4 billion GES piece last fall and AT&T won RIS I. The RIS II contract has not been awarded yet.
According to GAO's decision, the Global Enterprise Services portion is for global services that are "more virtual in nature."
The RIS I and II contracts are for localized and physical infrastructure that are provisioned in specific zones throughout the world.
The GAO decision says that RIS I -- won by AT&T -- covers two zones but doesn't identify those zones.
In its RFP, NSA said that the technical and management portion of the proposals were equal in importance and were more important that the transition and future state portion. But transition and future state was more important than past performance.
The combination of those non-price factors was more important than price. In fact, the NSA said they were "significantly more important than price."
DXC and AT&T submitted proposals in April 2016 and then face-to-face discussions were conducted in September 2016. Final proposals were submitted in December 2016.
The RIS I contract was then awarded to AT&T on Sept. 27, 2017. DXC filed its protest on Oct. 10, 2017.