General Dynamics-CSRA: The deal that shook the market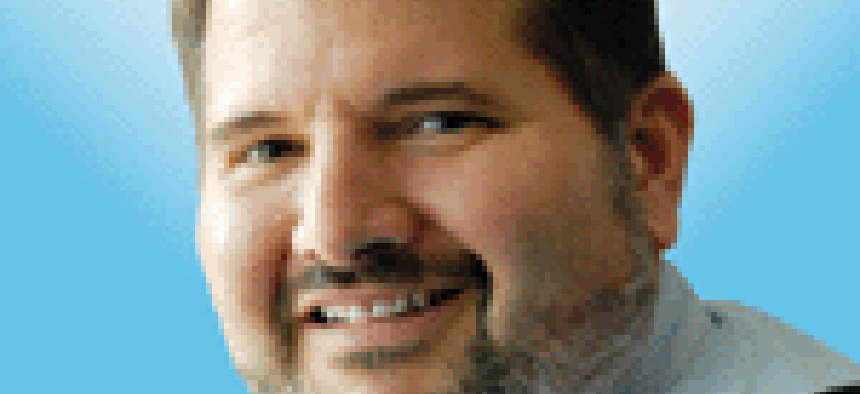 The fact that CSRA is being acquired was maybe a mild shock to some.
But the fact that General Dynamics was the buyer made everybody's eyes pop wide open Monday morning. The $9.6 billion price tag, including assumed debt, helped as well.
GD's CEO Phebe Novakovic has been very reticent since taking over five years ago when it came to talking about mergers and acquisitions, especially those involving IT.
She put the kibosh on IT deals after becoming CEO in 2013. In 2012, General Dynamics' information systems and technology group took a $2 billion write-down in value because of the acquisitions the group made in recent years.
Novakovic called the group's M&A process broken and brought it to a halt, except for the occasional tuck-in deal for specific technologies and customers.
During investor calls, she was often dismissive of M&A questions and in recent years most of the questions involved whether GD would spin out the IT business much like Lockheed Martin and other large defense companies had done.
But other than its 2015 divestiture of commercial cyber business Fidelis, GD has resisted a large-scale spin as the market struggled through the years of lowest-price/technically-acceptable contracting.
Once the initial shock of the $9.6 billion deal for CSRA wore off, several executives I spoke with said the deal made sense the more they thought about it.
First, there is GD's history of being a contrarian. Back in the early and mid-1990s, the defense industry was going through a wave of consolidation and bulking up after the end of the Cold War. But GD went the other way. It sold a data systems division, ironically, to Computer Sciences Corp.
GD then sold a missile division to Hughes Aircraft. It sold its electronics division to the Carlyle Group. The division that built the F-16 fighter jet was sold to Lockheed. A space systems division was sold to the former Martin Marietta.
It wasn't until 1999 that GD became a consolidator in the IT space when it acquired GTE Government Systems. After that there were deals for Veridian, Anteon, Digital Systems Resources, Motorola's integrated information systems group and the Vangent before the IT group stumbled.
A steady presence during much of the last quarter century has been former chairman and CEO and current board member Nicholas Chabraja.
He came to GD as executive vice president and counsel in 1994 under then-CEO and Chairman James Mellor. Mellor was CEO from 1993 to 1997 and replaced Bill Anders, the architect of the 1990s divestiture spree. Anders also orbited the Moon as part of the Apollo 8 mission. Anders stayed on as chairman of GD's board until 1994.
So Chabraja over lapped a year with Anders, whose bold divestiture strategy took GD from a money losing-operation to a smaller but much more profitable defense contractor. Chabraja was a deputy to Mellor as the acquisitions picked up and then drove them once he took the reins as chairman and CEO in 1997.
Novakovic joined GD in 2001 and rose through the ranks. She became CEO after Jay Johnson retired at the end of 2012.
When I look at the genealogy of GD's leadership, I see a culture of decisiveness. Novakovic exhibited that from Day 1 as CEO when she slammed the breaks on M&A activity. She held steady by resisting the temptation to divest. Then when the market turned, she made a bold move.
Several executives told me that now was the time to strike. If you look at the priorities highlighted by Congress and the Trump administration -- cyber, intelligence, and IT modernization -- companies like CSRA are hot properties, they said.
They viewed CSRA as the right target with its intelligence community work, contract mix, alliances and above-average margins. The company boasts a proposal pipeline of 25 deals worth more than $500 million.
CSRA holds the MilCloud 2.0 contract and the Army's Flight School XXI contract, plus the lucrative $2.4 billion Greenway IT contract with the National Security Agency.
"CSRA was being groomed to be a very attractive company," one executive said.
Their portfolio of customers and range of contracts is very balanced and they have a broad set of commercial technology companies as partners. This is especially valuable as the government demands more as a service offerings, cloud implementations and IT modernization efforts.
GD can pull those capabilities in almost immediately to make its call center work, for example, more efficient and profitable, an executive said. There also is the opportunity to bolster the cybersecurity posture of its platform business.
But that doesn't mean the GD-CSRA combination will be smooth sailing.
"At what point does scale become a detriment?" one executive said. "Next-gen IT talent is not flocking to major defense contractors."
GD said that it sees about 2 percent in synergies that it can gain from the combination. "The trick will be which 2 percent to cut," an exec said.
Competitors will try to take advantage of any distractions the integration process will create, executives said.
"There is always internal disruption, so that's an opportunity," one said (Also see our story about recompete challenges.)
The deal also sent ripples through the market as companies looked at the impact on teaming strategies.
"We are trying to figure out what it means to us," one said. "That's the near term impact."
There also is a lot of speculation about who might be next. It is hard to imagine another large defense contractor making a bid on another multi-billion dollar IT services company.
Lockheed, Northrop Grumman and Raytheon all seem to have set their strategies. Boeing's commercial aviation business is strong so there isn't the need to go big in IT.
CSRA also was unique because of how high its margins are, executives told me. Their expectations are that the margins will come down but they will still be comparable to the rest of GD.
The speculation is more centered on what the next tier down will do. Now that Leidos and GD-CSRA have nearly $10 billion in revenue each, will the likes of Booz Allen Hamilton, CACI International, ManTech International or SAIC feel compelled to add more scale?
Will we see another merger of equals among the companies in the $1 billion-$3 billion revenue range? What kind of player will the DXC federal-Vencore-KeyPoint combination become?
Stay tuned. More shocks to the system surely lie ahead.