WT Industry Day dives into HHS' $14B IT spend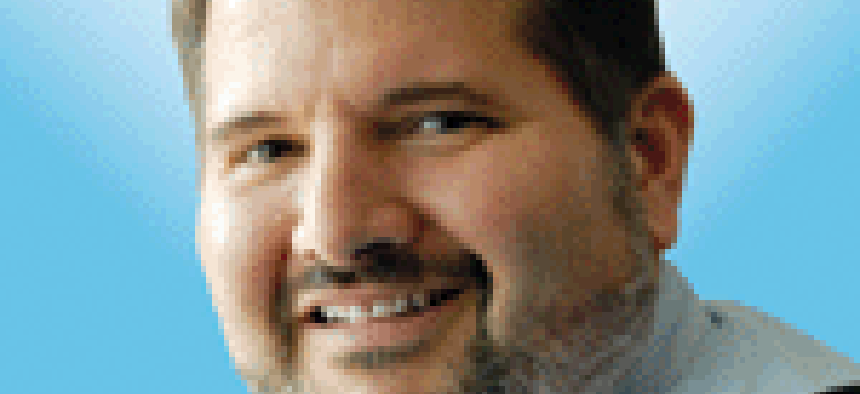 Our Oct. 11 Industry Day will take a deep dive into the IT spend at HHS as senior department executives share their insights on priorities and upcoming opportunities.
Our Oct. 11 Washington Technology Industry Day on the Health and Human Services Department is kicking into high gear.
We're putting together a strong slate of speakers who are going to be sharing insights on the department and where the opportunities are.
The event begins with breakfast and networking at 7:30 a.m. at the Renaissance Washington in downtown Washington, D.C. The program starts at 8:35 a.m. and everything wraps up by noon.
Use this link to register for the event.
Among our speakers is Chris Wlaschin, chief information security officer and executive director of information security at HHS.
As CISO, he has a large mandate to oversee cybersecurity for a department that has an IT budget of $14 billion and 11 operating divisions that include FDA, CDC, CMS and NIH. He leads all cybersecurity efforts across HHS. One of his goals is to build collaborative relationships and share best practices.
George Chambers, executive director of IT infrastructure and operations for the department, is another featured speaker. He also is the acting executive director of enterprise and application development in the CIO's office. In his roles, he has responsibility for lifecycle development, implementation, support and operation of shared enterprise solution among HHS components such as NIH, CDC, FDA and CMS.
We're also happy to have Bridget Gauer, acting director of the NIH IT Acquisition and Assessment Center. NITAAC obviously runs one of the biggest procurement programs in the country. Among the GWACs she oversees are CIO-CS and CIO-SP3. NITAAC manages vehicles with a total value of $60 billion. More than $5 billion in IT spending flows each year through these contracts.
So obviously HHS is a ripe market place. Nearly a third of its IT budget goes to major investments, not operations and maintenance. That's means there are more opportunities to break into the market.
Come take a deep dive with us into their priorities and specific contract opportunities across HHS and its component agencies.
As always these events are great opportunities to network and scope out your competitors and potential partners.
Again, here is a link to register.