Analysis: Who's at risk from Trump's priorities?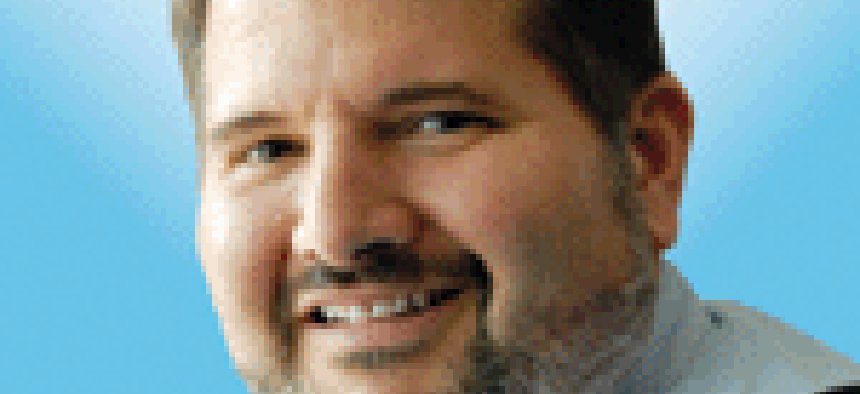 A new analysis by Govini tracks which agencies and their contracts have the most potential to be reprogrammed by new Trump administration priorities.
For the Trump administration to make good on its campaign pledges to radically reform the government, agencies will have to reprogram dollars from some current programs.
It was with that premise that the data analytics firm Govini launched an analysis of government contracts and spending at 19 federal agencies.
In a new report, Trump's Swamp, the company looks at potential reprogramming at federal agencies and which agencies – and hence contractors – can turn the quickest to meet the priorities of the new administration.
Govini determined what it calls "reprogramming potential" by looking at available spending and contracting competitiveness. Govini's premise is that an agency's ability to fulfill its mission and the priorities of the president is related to its ability to purchase goods and services that can put Trump policies into action.
The exposure for contractors is greatest where agencies both have a large number of contracts that expire in 2017 and also a deep pool of contractors.
Because expiring contracts generally need to be replaced, this gives the Trump administration an opportunity to restructure contracts that will best serve their priorities.
Govini says its research found $406.9 billion in contracts that will expire during calendar 2017.
It is the combination of budget, expiring contracts and a large competitive pool of contracts that pushed some agencies higher on the list than others. For example, the Navy, Air Force and Energy Department all have large budgets but their potential for reprogramming was lower than some agencies with smaller budgets because they don't have as many expiring contracts during 2017.
Govini also factored how central an agency's mission is to the Trump's priorities. This helped push Health and Human Services, which implements the Affordable Care Act, into the top 5. The State Department, Army ,VA and NASA.
The report goes into detail on 19 agencies and also identifies the top contractors at each. Potentially, these contractors face risks because a shift in priorities and a reprogramming of dollars can move resources away from the programs they support.
To me, the leading contractors at the individual agencies face a double edged sword – they know the agency and its mission, so they should be positioned to support shifts in priorities, but at the same time, the shifts introduce the potential for greater competition.
Govini's report is broken into four sections. A section for large agencies that have increasing potential for reprogramming; a section for large agencies that have a decreasing potential, and the same for small agencies – a section for growing potential and a section for decreasing potential.
You can download the report here.