Why are task order competitions so secretive?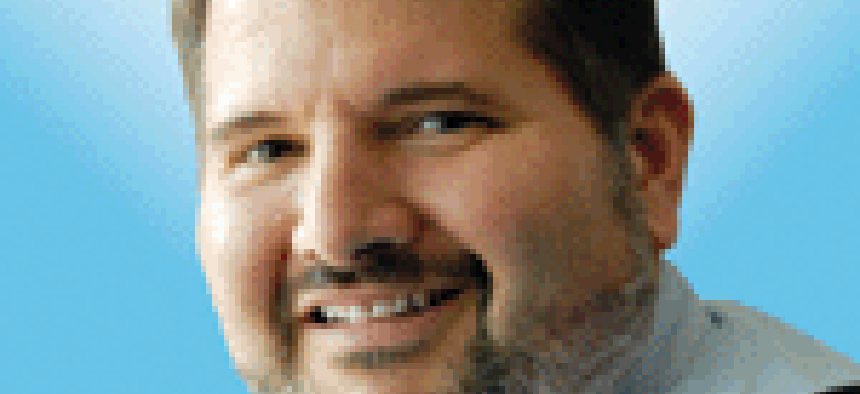 The Air Force and other agencies with large multiple award contracts disclose little information about their task orders to the broader market, and that's just wrong.
On the face of it, there isn't anything to remarkable about Telos Corp., SMS Data Products Group and Abacus Technology Corp. protesting an award to another small business, Technica Corp.
All the companies are primes on the Air Force NetCents 2 NetOps and Infrastructure Small Business contract.
Technica won a contract for IT and telecommunications support services for information systems for the Air Force headquarters, secretary, joint chiefs of staff and other Air Force activities in the Washington, D.C., area.
The losing bidders are telling GAO that the evaluations were done improperly, and that anyone of them should have been picked instead.
But here is what gets me, and I have to go on a little rant.
I could find little public information on this contract. A trusted source provided what details I have.
I understand that this is a NetCents task order and the competition is limited to primes on that vehicle. And I know you can argue that there is no need for public dissemination of information. No real need to release a sources sought notice, a draft solicitation or a final RFP.
But there is one detail I've left off here. This task order is worth $224.4 million. That's nearly a quarter of a billion dollars. This is a big deal. Why keep it hidden?
It seems to me that there should be some threshold where a task order needs to be publicly disclosed before award. Why not publish a solicitation for any task order of $10 million or even $25 million? Why keep everything behind closed doors.
Disclosure would bring more transparency to the process as well as offer valuable data to companies looking to partners with the primes. The government actually might find that it will get better solutions.
There is no reason for the Air Force or any other agency with a large multiple award contract to keep its work hidden from view.
An open process wouldn't negatively affect the competition and would likely improve the final product.
It just seems like the right thing to do.