VA makes 21 awards under $22.3B T4NG contract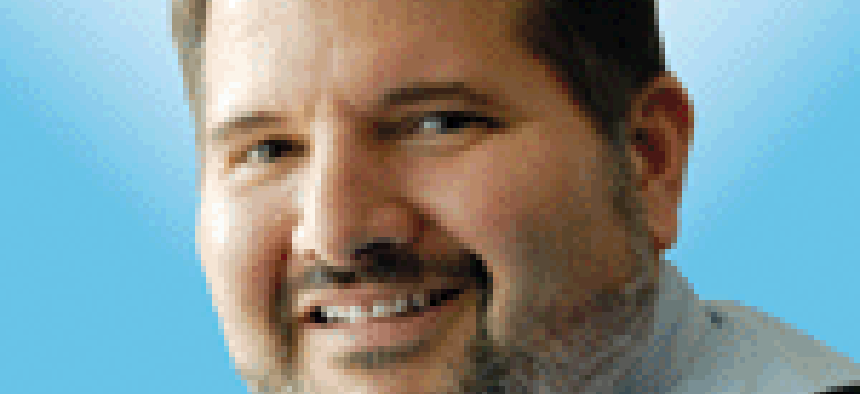 With a series of bid protests out of the way, the VA has moved ahead and made 21 awards under its $22.3 billion T4NG contract. Who made the cut, and who missed it?
The Veterans Affairs Department didn't waste any time in making awards under its $22.3 billion Transformation Twenty-One Total Technology Next Generation contract.
Less than a week after the final bid protest was decided in its favor, the agency made 21 awards as part of its T4NG contract.
VA was hit with several protests after it eliminated companies from the competitive range, including incumbent Harris Corp. Harris and two other companies filed protests with the Government Accountability Office and GAO support VA's decision.
While the protests were pending, VA was restricted from making the awards but could continue with evaluations and discussions. Obviously, it was ready to go with awards once GAO reached its decision.
Ten awards went to service-disabled veteran owned small businesses (SDVOSBs), two awards were made to small businesses and nine awards were made to large businesses
The nine large business awards went to:
Accenture Federal Services
Booz Allen Hamilton
By Light Professional IT Services Inc.
CACI International
Information Innovators Inc.
IBM Corp.
Kforce Government Solutions Inc.
SRA International Inc. (now known as CSRA)
Systems Made Simple (SMS), (now part of Lockheed Martin and soon to be joining Leidos.)
Winning awards as service-disabled, veteran owned companies are:
AbleVets LLC, Centreville, Va.
B3 Group Inc., Fairfax, Va.
Business Information Technology Solutions Inc., Falls Church, Va.
Favor TechConsulting LLC, Richmond, Va.
Halfaker & Associates LLC, Arlington, Va.
HMS Technologies LLC, Martinsburg, W.Va.
Intelligent Waves LLC, Reston, Va.
Liberty IT Solutions LLC, Herndon, Va.
Nester Consulting LLC, dba GovernmentCIO, Columbia, Md.
TISTA Science and Technology Corp., Rockville, Md.
The two small business winners are:
The Informatics Applications Group Inc., Reston, Va.
Ellumen Inc., Arlington, Va.
VA will use the contract to buy a variety of IT services and products technical support; program management; strategy planning; systems/software engineering; enterprise network engineering; cybersecurity; among other IT- and health-related IT requirements.
"This T4NG award is one of the many ways the Department is supporting the MyVA breakthrough initiatives by directly providing the technology that our Veterans need to support the services they receive from VA," said Secretary Robert McDonald in a VA press release.
The multiple award contract has a base period of five year and one five year option.
Several incumbents are missing from this award including large businesses such as Harris, ManTech, and Hewlett-Packard.
Leidos also was an incumbent but will gain access to the contract once its acquisition of Lockheed Martin's IT business is completed later this year.
It's unclear at this point whether the VA made awards to all the companies who made it through the down select phase of the contract or if there are disappointed companies that might file bid protests and delay this contract again.