Who is IBM's new federal leader?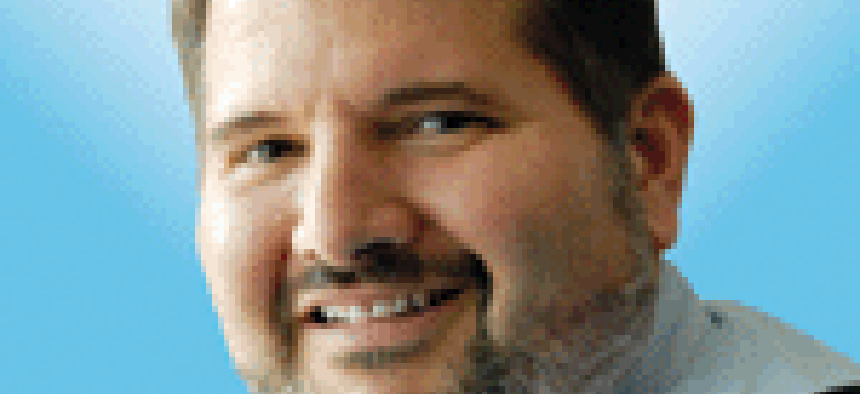 With Anne Altman's retirement, IBM has named Leidos executive Sam Gordy as the new general management of IBM Federal.
With the retirement of Anne Altman, IBM Corp. has hired Sam Gordy, a Leidos executive, to take her spot as general manager of IBM Federal.
His first day will be Monday, Jan. 18.
According to his bio and a statement from IBM, Gordy brings experience in cybersecurity, analytics, and enterprise information systems.
He also has been deeply involved in the intelligence community both as an active duty naval officer and as a contractor.
At Leidos, he was executive vice president and group president of the integrated systems group within Leidos' National Security Sector. The group is responsible for cyber, command and control, intelligence systems and logistics, which represent three of Leidos' highest growth markets.
Lee Carrick, acting president of National Security Sector, will assume Gordy's duties until a replacement is named, a Leidos spokeswoman said.
Gordy worked at Leidos' predecessor company, Science Applications International Corp. from 1991 to 2013, when SAIC spun out its IT business and changed its name to Leidos.
He held technical analysis, program management and line management roles at SAIC, including senior vice president and deputy general manager of the integrated systems group and vice president and operations manager for the geospatial-intelligence engineering and development operation.
His work with the intelligence community has included work on tactical support, combat/crisis operations, and national/strategic level requirements.
Gordy began his career in the U.S. Navy in 1985 and was involved in operations responding to the Soviet Union, freedom of navigation involving Libya, anti-terrorist operations in the Middle East and combat support in Operation Just Cause in Panama and Operation Desert Shield/Storm in Iraq.
He has a bachelor of science degree in foreign service from Georgetown University and a master's degree in business administration from George Washington University.