Are you a vendor or a partner?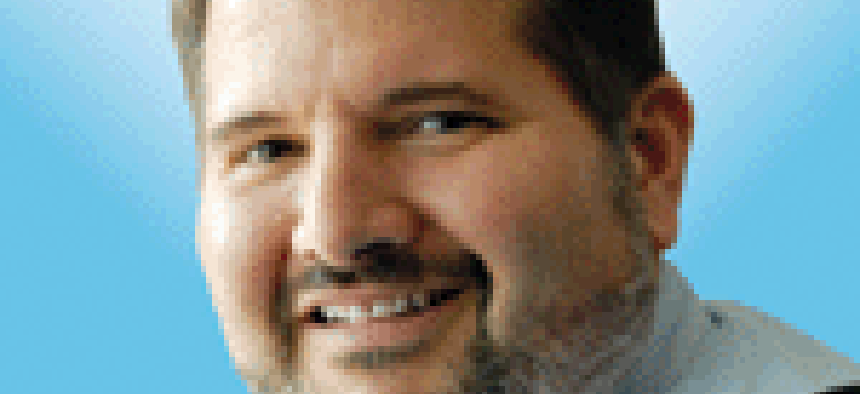 When Healthcare.gov stumbled so badly out of the gate, it led CMS to search for a different way to work with contractors, and today, the agency can draw the distinction between a vendor and a partner. Which are you?
During his presentation at our Washington Technology HHS Industry Day this week, David Nelson, deputy chief operating officer of CMS, shared that the Centers for Medicaid and Medicare has 6,000 employees and 80,000 contractors.
And what he wants are contractors that can be partners, not just vendors. So what does that mean? Nelson's answer touched on problems CMS had when Healthcare.gov launched with so many problems and glitches.
Coming out of that high-profile stumble, Nelson said CMS focused on how to work in a "badgeless way."
They wanted people to focus on the project and not just on making sure that their part of the project worked before they passed it on to the next person or contractor.
"That means listening and sharing the mission," he said. "You have to have trust that you have each other's backs."
There needs to be a give and take on how to get the work done.
"And you have to be willing to have the tough conversations," Nelson said.
Frank, open conversations are what build trust and respect, he said.
His advice in many ways reminded me of what my dad used to tell me back at the restaurant. He used to talk about the difference between salesmen and order takers. Order takers never took the time to walk through the kitchen and have a cup of coffee and talk. They just wrote the numbers down in their pad and moved on. Dad never had a lot of respect for them.
A salesman, though, took the time. They had conversations. They would offer ideas. They'd ask how a new product worked and wanted to know why it did or didn't work. And in the early days, they also were the ones who helped extend a little credit when business tight.
The parallel isn't 100 percent. No salesman ever jumped behind the grill and helped fix orders during the lunch rush. But the intent is similar.
When Nelson talks partnership, he's looking for a company that is willing to tie its success to the agency's success. Not everyone can do that, but more probably should.