OPM finally awards ID protection services contract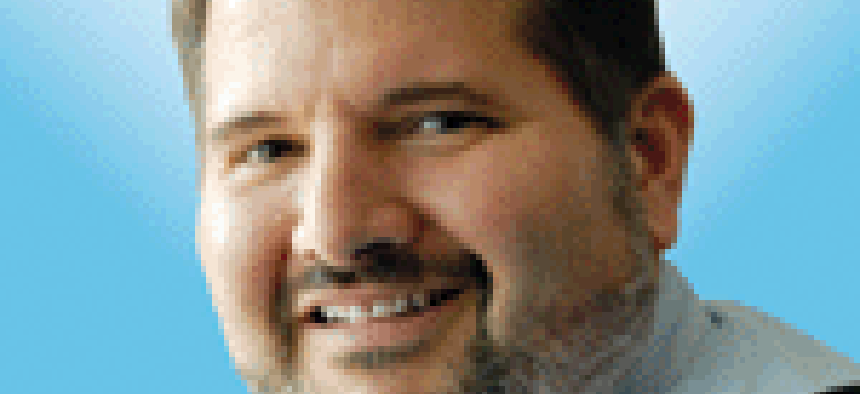 The Office of Personnel Management finally awarded its contract for identity protection services, but it's unacceptable that it took nearly five months to get from breach to contract.
I guess contractors and other potential victims of the hack at the Office of Personnel Management should be breathing a sigh of relief now that the OPM has tapped Identity Theft Guard Solutions to provide identity and credit monitoring services.
But my first thought was, "Man, it took you long enough."
After all, OPM learned of the hack in April and determined that 21.5 million people including government employees and contractors were at risk of having their personal information exposed. The hack has been described both as two attacks and also as one long, sustained attack.
But it's been five months since the hack was discovered, and still millions are waiting to be notified and offered protection. Do you think that Target or J.P. Morgan or Home Depot (all victims of their own data breaches) could have gotten away with letting their customers twist in the wind for that long?
I think we all know the answer to that.
OPM did quickly get protections to 4 million federal employees and retirees but couldn't pull it off for everyone. I've never heard a good explanation as to why.
The target date was Aug. 21, and then Aug. 31, before they finally made a $133 million award to Identity Theft Guard Solutions, which does business as ID Experts, on Sept. 1 For the next three years, the company will offer identity and credit monitoring, identity theft insurance and identity restoration services.
But the award is just the first step. It'll be the end of September before victims are notified about how they can sign up for identity and credit monitoring, so that will be nearly six months from discovery to notification. Amazing.
OMP Acting Director Beth Cobert told our sister publication FCW that the delays came about because the General Services Administration and the Naval Sea Systems Command decided to err on the side of caution. GSA and NAVSEA ran the procurement for OPM.
The caution was to ensure "that in the context of the notifications, we don't create more national security issues than we have through the data that was stolen," Cobert said.
That's an admirable position, but the delay in the award has been a source of frustration for industry.
Look at announcements the Professional Services Council has made about the breach. PSC is the leading group representing the government services industry. Its president, Stan Soloway, is a regular WT columnist.
On July 9, PSC was praising OPM for saying it would provide all contractor employees affected by the breaches with the same protections as it was offering federal employees.
"However, given the volume of this breach, our optimism is cautious. It is essential that the government accurately articulate its requirements for the call center and the support website to ensure that information and protections are processed and made available in a timely, accurate, and secure manner," Soloway wrote at the time.
The caution was justified because by the end of July, PSC was urging OPM to take action.
"It has now been more than four weeks since the first public release of the existence of the second breach and still no notifications have been sent out," Soloway wrote to Cobert on July 29.
At the time, the expectation was that OPM would have a contract awarded by the middle of August. "This is an unacceptable delay in notifications to and protection for these affected individuals," Soloway wrote.
And August came and went without an award, though Sept. 1 is close, I guess.
I'm glad the contract is finally awarded, but the fact that it took so long to get to this point is disappointing and concerning.
It's also a little aggravating that the 4 million victims of the first breach were notified and given monitoring services almost immediately. Why would it take so long to get something in place for the others?
Hopefully, some good lessons learned are being collected because sadly this is likely not the last time personal information held by the government will be hacked.