STG gets acquired and goes public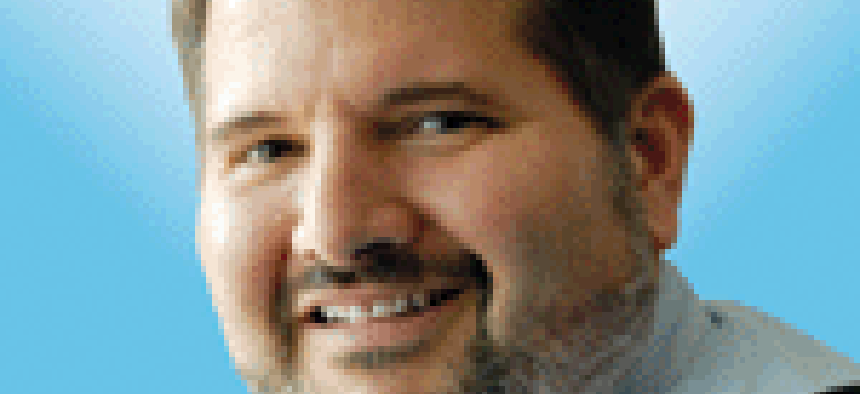 STG Inc. is being acquired for $165.5 million in a deal that will make STG a public company and the platform for its investors to make more deals.
The company is being acquired by Global Defense & National Security Systems Inc., which was formed as a public company in 2013 with the sole purpose of buying other companies. Global Defense is what is known as a special purpose acquisition company or SPAC.
SPAC's raise money through an initial public offering and the money raised is then used to buy other companies. If no deals are made by a certain date, the money is returned to investors.
When Global Defense was formed it set a deadline of July 24, 2015, as the deadline for making its first deal. The STG acquisition will close during the third quarter of 2015.
For STG, the acquisition is similar to being acquired by a private equity firm, with the big difference being that it is now a public company with all the reporting requirements and disclosures that go with being public.
For now, STG employees and customers likely will see few changes. More changes will likely come as it acquires other companies moving forward.
Simon Lee, STG's founder and chairman and CEO, will become chairman of the board. Paul Fernandes, STG's president and chief operating officer, will continue in those roles.
With STG, Global Defense, which goes by the acronym and ticker symbol of GDEF, has the defense and intelligence platform it said it was looking for when it formed in 2013. STG brings capabilities in cyber, software and intelligence solutions. STG also has some scale as it ranks at No. 89 on the 2015 Washington Technology Top 100 with $174.5 million in prime contracts.
More acquisitions are planned. Damian Perl, GDEF chairman, said in a release that they are looking for more companies with defense and national security capabilities. "That is exactly what we are doing with STG, and why we are so excited about this combination," he said.
GDEF has a track record in the government space. Through his investment company Global Strategies Group, Perl backed the company that eventually became Sotera Defense Solutions. He guided it through several acquisitions and an IPO before selling the company to a private equity group.
At the time GDEF was created, company official Dale Davis told me the strategy would be similar to Sotera – rolling up several acquisitions to create a $400 million company that would draw the attention of a larger buyer willing to pay a premium.
When I wrote about them in late 2013, I asked the question of whether lightning would strike again and the success of Sotera would be repeated. It's taken 18 months, but with the acquisition of STG, it looks like the thunder clouds are starting to roll in.