How one exec challenged himself with starting a business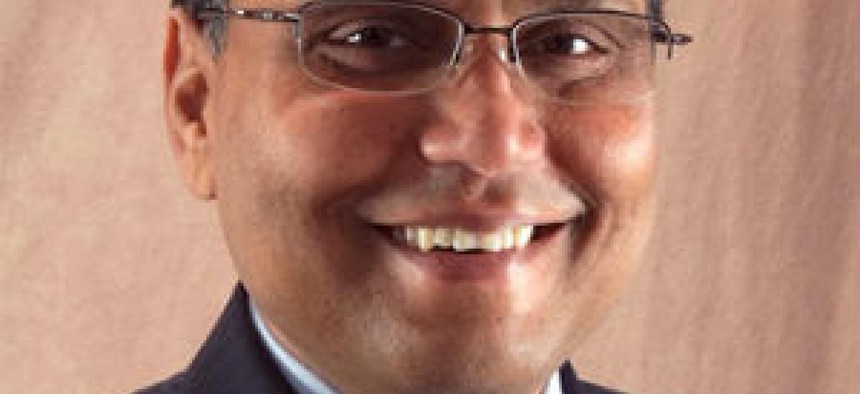 If you're going to lead a company, you want to make sure you can stand behind its name.
That's why CEO Zia Islam named his company Zantech IT Services. The "ZAN" is acronymic and very personal to Islam. What's more is that there are two different acronyms within it: first, ZAN are the first letters of Islam's three children's names: Zain, Atif and Nina. Alternatively, ZAN stands for Zia and Naz, the first names of Islam and his wife.
But the company is more than just a cool name. With $29.6 million in revenue in 2013 and a compound annual growth rate of 51.79 percent over the past five years, Zantech landed the No. 38 spot on Washington Technology's 2014 Fast 50 list.
The company started out as just an idea in Islam's head. Once an employee at General Motors in Michigan, Islam realized around the time of the economy crash in 2008 that he needed to do something more to satisfy himself, he said.
He understood that it would be a difficult transition from engineering to information technology, but he did have commercial IT experience. "I thought I could apply that in a federal marketplace, so I finally decided to take a risk and left GM in 2007 and founded Zantech IT Services," Islam said.
In seven years, the company has grown from one employee to over 175 employees. Zantech focuses on program management, software engineering, applications development, IT service management, IT business governance and infrastructure support. Among its customers are the Homeland Security and State Department, the Coast Guard, the Army and NASA.
While Islam is equally proud of all of Zantech's projects and contracts, he said, there are two he holds out as exceptional. One support the establishment of energy infrastructure projects in Afghanistan. The other entails mobile application development for the Army, allowing the Army to train its solders via smartphone.
The company likes to focus on its employees and strives to have a team-oriented culture and to offer its employees support, challenges and the opportunity to grow. "A happy employee and a satisfied customer are key ingredients to a success," Islam said.
Going forward, Zantech intends to keep doing what the company is doing now. While Islam is mainly focused on organic growth, growth by acquisition is not out of the question, and is something that the company might consider a few years down the road, Islam said.
"The goal is to continue to continually grow while providing excellent services to our customers," he added.