Is the GovCon market a 'real' market?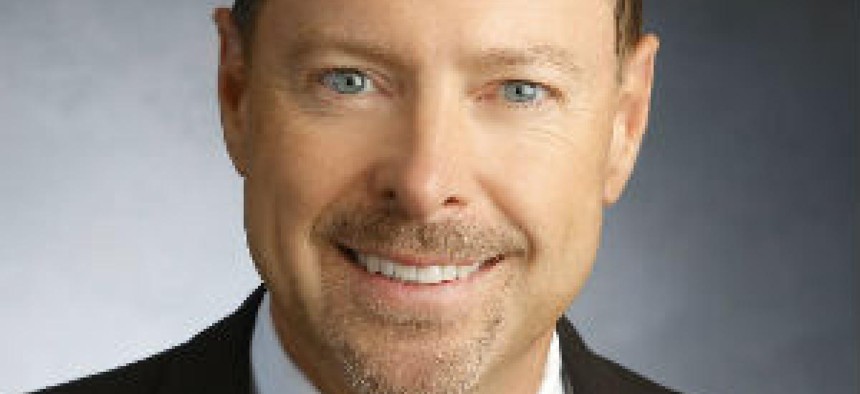 In the conclusion of his three-part series on the future of the government contracting market, John Hillen takes on the criticism that the GovCon market isn't a real market. With stats to back his arguments, he mounts a strong defense of a market that is large, diverse and competitive.
I've argued in the previous two articles that the continued growth, and indeed the legitimacy, of the GovCon market is threatened by its perception of not being a "real" market.
I've also outlined the growth of the GovCon market to its current post-adolescent stage, and the challenges from both sides of the market to any further maturation.
Even so, today I think GovCon market participants on both sides of the market can hold their head fairly high on the fundamental question of whether this is a real market.
To make the point, let me chart the characteristics of a true market and look at where GovCon is today.
A "real" market so to speak, has a diverse array of buyers and sellers. Today the GovCon market is huge and diverse. In 2002, in the early stages of the post Sept. 11 buildup, the federal government spent a record – at the time – of $130 billion on outsourced services. By 2009, that number was $340 billion – or 27 percent of the discretionary budget. The market has risen by 7.6 percent per year over the past decade.
Some of that was driven by the surges in Iraq and Afghanistan, and the number has since slipped to around $300 billion – but that's still a pretty healthy market. And, while the Defense Department itself has gone from $71 billion to $152 billion in annual services contracts in the past dozen years, the market is no longer simply the Pentagon and a few big companies carrying the load.
Tens of thousands of companies are arrayed against the needs of thousands of government buyers in hundreds of departments, agencies, and programs. 
A real market doesn't just have many participants; it also has diversity and choice in the ways in which all those market participants go about buying and selling.
In GovCon, beyond the number of market players, there is an exploding diversity in the number and variety of contracts in the federal procurement universe. The number of distinct federal contract actions has gone from 400,000 to over 1.4 million in the last decade – a 14.5 percent compound annual growth rate. And the three basic types of contracts from the old days – Fixed Price, Cost Plus, or T&M – have been expanded into a wide range of procurement methodologies – to include even benefits funded performance.
Competition and choice are fundamental to a good market. A true market has multiple planes and dimensions of competition and choice.
Over the past few years, competition has dramatically increased in the GovCon services market.
In DoD alone, contract dollars in which three or more firms competed has risen from $42 billion to $125 billion over the past few years. The value of un-competed contracts peaked in 2003. And given the diversity in the types of contract vehicles I just noted, even in multi-billion dollar task order contracts, capable small companies can go head-to-head with the big players.
Moreover, it's not just about the big defense contracts now. Federal government contract spending is robust across the rest of the government. Three medical services companies were in the list of top 20 federal contractors in 2010. They were not there in 2000.
A real market offers innovation in many forms. The GovCon market is delivering innovation not just in technology, but also in methodology, pricing, and service delivery. And there is a lot more innovation needed.
In IT services alone, the addressable federal government market is over $100 billion and growing. Agencies are moving IT operations to the cloud, services are going mobile, data analytics are driving decision making – one of the most innovation demanding non-consumer markets in the world.
Amazon Web Services, Google, and other commercial innovators are on the scene – forcing further innovation and competition.
A real market is accessible to new entrants.
In GovCon, especially the services industry, there are relatively low barriers to entry – and entrepreneurs take advantage when the market is growing. Between 2000 and 2010 the total number of contractors increased from 60,000 to more than 157,000.
Of these, 115,000 were small businesses. So, the ease of entry and preferential treatment for 8(a) and small business companies gives the GovCon market an evergreen nature. And those small companies grow to be medium and big – as the experience of Sotera demonstrated over the past years.
The market is robust and accessible at the top level too. There are over 150 large businesses (over $3 billion in annual revenue). Despite consolidation in the market, especially by the big six GovCon companies, contact dollars won in DoD by all other players has risen from $117 billion to $291 billion between 2000 and 2009. The market share of the big six declined from 19 percent to 15 percent in the same period. This should firmly put to rest the idea that a few cartels define a rigged GovCon system.
A real market is transparent. The GovCon market has become highly transparent – almost to the point of inefficiency!
For many years, there was an assumption that government business was won via a mysterious non-compete contract decided in the coffee lounge or officer's club. True or not at one time, what cannot be denied is that the bid process now is highly transparent – almost bending over backwards to be so transparent and so fair and so accessible that it stands in the way of moving quickly and getting things done.
But, the good companies support this transparency and welcome the oversight and competition that goes along with it.
If a market is real, it grows and offers value, and so has ready access to the life blood of all economic enterprises – capital.
GovCon today is infused with ready capital from multiple sources in a way that would have been unthinkable 25 years ago.
I noted earlier the number of GovCon companies that went public after Sept. 11, joining the big services business in the already public aerospace firms. That has not stopped. SAIC went out in 2006, we successfully took Sotera public in the middle of the 2009 recession, and were followed in 2010 by Booze Allen Hamilton and KeyW.
There have even been several special purpose acquisition companies or SPACs that have been successful in the space. Capital is available in the public markets. Debt is also available, both public and privately lent. This, has prompted a surge of large scale private equity into the GovCon space. While some local PE ventures were formed specifically to invest in the space – such as Covant and DC Capital, the big PE firms rolled in soon after the post 9/11 buildup became apparent.
From 2004 to 2013, private equity invested more than $30 billion in 358 U.S. aerospace and defense companies – most prominently in this area into SRA, TASC, Sotera, PAE, Scitor, and others.
Related to the mature market characteristic of diverse capital, is a range of ownership capital structures. The GovCon market, for so long a founders or employee-owned industry, now has an endless variety of structures and ownership, from family businesses (some quite large), to ESOPS, to private equity, to publicly traded, to foreign conglomerates, to US-based multi-nationals and many others.
A true market also has the attribute of "liquidity" – in other words it is so diverse and dynamic that an endless series of possible combinations of market participants might make sense. This leads to a vigorous M&A and corporate development environment. While the first wave of M&A in the youth years of GovCon was driven by consolidation in a shrinking market, this latest wave during the teenage years was driven by getting quick access to phenomenal growth – especially in the aftermath of the dotcom crash a few years prior.
There have been several years with over 100 significant M&A transactions a year in the GovCon market in the past decade. The market is so liquid that companies can get out…and in again via M&A.
For example, during the defense downturn in the 90's, both IBM and General Dynamics greatly reduced their exposure to GovCon in their business, only to have to come rushing back in after Sept. 11 via M&A to supplement internal rebuilds.
Sometimes M&A defines a dying market. In this case, M&A is evidence of its life and vitality.
A mature market also features mature governance. While owner/operators long ruled GovCon governance and had ultimately only to answer to themselves, the advent of public companies, private equity owned, foreign owned, and mature aerospace conglomerates has brought in experienced outside directors from different industry backgrounds and also mature corporate governance methodologies.
The diverse set of current GovCon shareholders, public and private, whose interests must be promoted and protected are better served by diverse and established governance arrangements.
Coupled with that is GovCon leaders from a wider variety of management backgrounds. The route to the top in GovCon corporate leadership used to be predicated on rank, stature, or knowledge achieved in the government itself or on parallel lines in a contractor. Now, the same phenomena of market maturation has brought managers to the space with sophisticated financial and operational backgrounds gained in other industries and other fields.
This has supplemented a very good crop of home grown management talent in the GovCon space but one that for many years lacked diversity of other industry experience.
Finally, a real market has a culture of reflection and continuous improvement. It also has mechanisms to achieve that – both within companies themselves and within the industry in general.
This often entails reaching outside for best practices. In the 80's and 90's, GovCon companies caught on to general corporate trends sweeping the rest of American industry. Business process re-engineering and Six Sigma and other improvement trends made the rounds. But now the GovCon industry is not just copying trendy best practices, but has put into place mature industry groups, associations, and leadership forums to prompt and lead the development of these for the industry – looking proactively to the commercial world and elsewhere for ideas about continuous improvement.
Given where the market has come from over the past 50 years, all in all these characteristics of GovCon today look pretty "real" to this observer who started his business career in the very mature market of financial services in New York City.
GovCon market participants on both sides of the market should seek vigorously to continue these trends and build these attributes of a good and true market – more participants, more diversity of activity, more capital, better governance, more shareholders, and with all that more choice, competition, and innovation – and better value for taxpayers.
By doing so GovCon will strengthen to its "character", if you will, and be better defended against the idea that the market is really just a political process that can be manipulated by whomever is in charge or in the know.
Anyone who works in GovCon today knows that is less true than it has ever been, but the best way to prove it is to continue to have the traits of a real market squeeze out those of an insider political process.