Inside Engility's $120M deal for DRC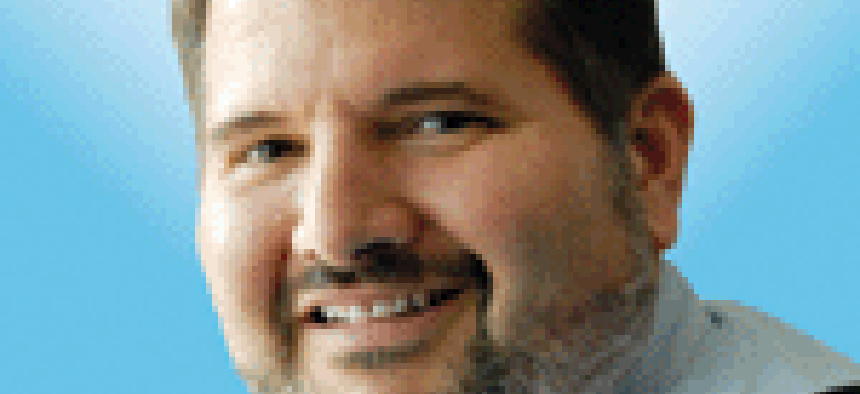 Engility pursued the acquisition of Dynamics Research Corp. because both companies wanted to transform themselves. So, what do they want to become?
The story behind Engility's recent $120 million purchase of Dynamics Research Corp. is as much about two companies looking for transformation as it about a larger company buying a smaller one.
First from DRC's perspective: This is a company that had been on a transformation path for several years and had been making its own acquisitions to move it along the path toward growth and higher margin business.
Its most notable acquisition was of High Performance Technologies Inc., which it bought in 2011 for $143 million. The deal brought them health care and intelligence work.
The work brought in by the acquisitions of HPTI and, earlier, of Kadix were often the bright spots for DRC as other parts of its business contracted.
For Engility, its story started in July 2012 when it was spun-out as a public company from L-3 Communications.
Its challenge was to build a new company; "We started with a clean sheet of paper," said President and CEO Tony Smeraglinolo. "To be honest, we still weren't hitting on all cylinders by January 2013."
And while Engility went to market with a strategy and story to investors that it would be growth company, it ran into 2013. "Probably one of the hardest years for government contractors," Smeraglinolo said. "It's hard to take market share when the customer isn't coming out with contracts."
But there was a silver lining; "It gave us a chance to get our policies and procedures down, get our people comfortable and mature our operations," he said.
That process was complete by June 2013, and the company's leadership finally could lift its head up and decide where they should go as a company.
They felt good about the company, its customer set and capabilities, "but there were certain competencies and market channels we didn't have," Smeraglinolo said.
Following a strategic planning process, the company identified areas for growth. They knew it could take years to build organically, so getting involved in mergers and acquisitions were necessary. DRC quickly landed at the top of Engility's list.
The deal made sense for four reasons:
New competencies in cyber security and health IT
New markets in the Air Force and with intelligence agencies
Scale: DRC brings 1,100 people and about $270 million in revenue.
Engility had the resources to make the deal.
"Nothing is ever perfect, but this is close," Smeraglinolo said.
The acquisition also helps Engility's transformation story in that when L-3 spun out the business, the story was that it was the low-end services that the company was getting rid of.
"But 80 percent of what we do is higher-end services, so we want to take Engility further in that direction," he said.
DRC was in a similar mode and recognized the need to move toward the hiring end several years ago, which led to the Kadix and HPTI acquisitions.
"We were both going through a transformation process, but where DRC was struggling was with getting to the scale necessary to be successful," Smeraglinolo said. "We were attractive to them because we have the scale."
The pace for transformation will quicken for both companies as Engility gets new customers and contract vehicles through which to sell its services, and DRC gets the same. There are a lot of cross-selling opportunities, he said.
"Combined, we can heighten the transformation, and they get the scale and investment they need to hone their capabilities to a fine edge," Smeraglinolo said.
Scale is very important for today's services industry because it gives companies a larger base across which to spread their fixed, corporate costs. The wider the base to spread those costs, the more efficient a company can be.
"That's an important element of success in today's market," Smeraglinolo said.
With the addition of DRC, Engility will now have annual revenue approaching $1.7 billion.
The plan for now is to keep DRC as a subsidiary, but eventually it will be fully integrated into Engility. The senior management team is staying in place, and Chairman and CEO Jim Regan is taking on an advisory role to Smeraglinolo.