Boom or bust: What a Duke blowout teaches about the market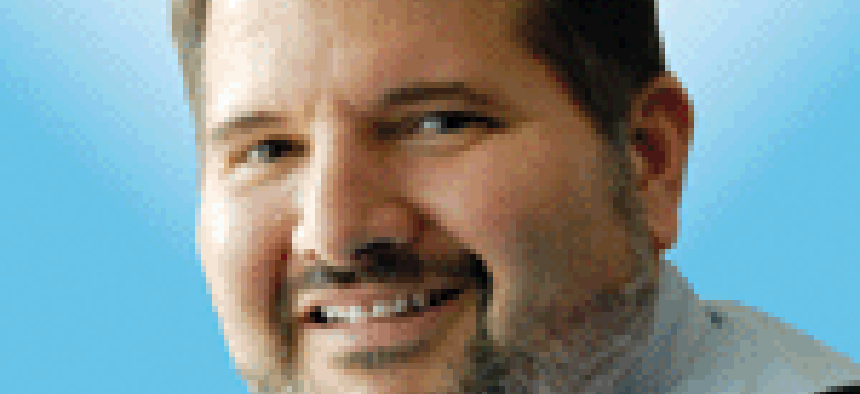 The government market has turned from boom to bust, and how you compete during the good times is just as important as how you compete during the hard times. A couple ACC basketball coaches taught that lesson on Sunday.
I had the chance to watch Duke and Boston College play Sunday at Cameron Indoor Stadium, a true basketball mecca.
The game quickly became a blowout, as Duke held a 51-27 lead at halftime. I started watching the coaches and started thinking that this kind of game must present a unique challenge to them. Whether you are winning by a large margin or losing by one, the challenge the two coaches faced was very similar – how do you keep your players disciplined and focused on their performance?
That's why Duke's Mike Krzyzewski pulled his starting point guard after an errant pass, and another player for an unnecessary foul. He also had them playing aggressive defense, often pressing Boston College players as they brought the ball up the court.
Duke Coach Mike Krzyzewski kept the pressure to perform on his point guard Quinn Cook despite a large lead against Boston College.
I saw the same on the other bench, where BC's Coach, Steve Donahue, kept making substitutions and adjusting his strategy, even when all hope of winning was gone. From the stats, his team performed well, shooting 49 percent from the floor, compared to 54 percent for Duke.
The sense I got from both coaches was that each trip down the court was another opportunity to outplay the other team, regardless of the overall score. And if you played poorly on that trip, Coach K or Coach Donahue was going to let you know about it.
It's the only way to keep your players at their best, and in the game, long after the final result was decided.
There is both a parallel and a lesson for the government market and chief executives in Duke's blowout victory. [Full disclosure: I'm a Duke fan, so it was a sweet afternoon for me.]
Much of the first decade of the 21st century was a booming time for government contractors. As the cliché goes, it was a rising tide that lifted all ships. It was the equivalent of being on the winning side of a blowout. You could be undisciplined, and even reckless, but the final result would be a win.
Today, most government contractors are on the other side of the equation, and here is where you need discipline and focus to succeed. You can't take an errant shot and think, "Oh, well; we'll get it next time," because there might not be another shot.
Think about forecasting results. During a boom, money is easy. You miss your forecast by 10 percent, but it's in your favor. You celebrate. Your boss is happy. Shareholders are happy. But shouldn't someone be asking, why did you miss?
Because during a downturn, if the results are off 10 percent, it isn't in your favor, and that question is definitely going to be on everyone's mind.
To me, it seems that a CEO has to manage the same way during a boom as he does during a bust. Maybe your strategy or goals are different, but the attention to detail, the discipline of your processes and the expectations you have of your employees should stay the same.
That's what I saw on the court Sunday, both from Coach K and from Coach Donahue. And I'm seeing a lot of discipline and focus from leaders in the market today. Will that same sense of focus and discipline remain once the market turns upward again?
That's a question you have to ask yourself.