Where will we find the next legendary CEO?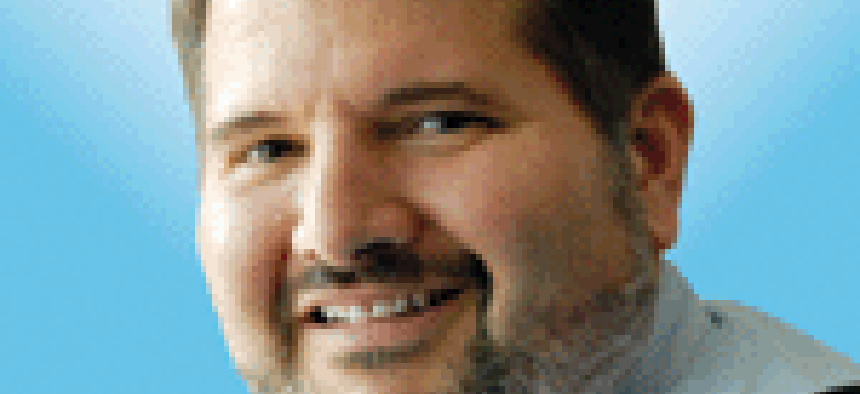 With the pace of mergers and acquisitions and the appetite of private equity groups, is it still possible for a CEO to become a legend?
With the sale of Vangent to General Dynamics Corp. just a few weeks away from closing, I've been thinking a lot about the personalities in the market and wondering where the next CEO legends are going to come from. And, has the market changed so much that potential legends get snuffed out before their time?

What do I mean by legends? I'm talking about men and women who build market leading companies where their names become synonymous with their company.

People such as Ernst Volgenau at SRA International or George Pedersen at ManTech. Or Robert Beyster at Science Applications International Corp. These men founded companies and grew them from small businesses to mid-size to large businesses with tens of thousands of employees.

I put Jack London, chairman of CACI International, in the legendary category as well, even though he didn't launch the company. He has certainly led the company through an extraordinary period of growth.

A trait all four of these share is having a vision for what they wanted their company to be, and the independence to make the vision a reality.

London was among the first executives I interviewed when I came to Washington Technology in 1996. I followed the company closely and wrote many articles about it as it won contracts, made acquisitions and launched new corporate initiatives.

At the time they were one of the few publicly traded government IT companies, and for a time their stock price languished. This is when London's independent streak really shined. Going against the conventional wisdom, London fought off a takeover attempt by Anteon International and then endured a feud with a disgruntled shareholder who sued because he felt London and the board reneged on their fiduciary responsibilities by not selling the company.

I talked to analysts and others at the time who were convinced the best course of action was to sell out. They just didn't have the same faith in the company's prospects as London did.

But selling out wasn't in London's vocabulary, nor was it in the vocabulary of the other legends I mentioned. By staying independent they were able to create great value for their company and shareholders, who in the case of Beyster and SAIC were the employees.

What I'm wondering is, could these leaders follow the same course if they were launching their companies today?

I'm not sure.

With so many private equity firms investing in the market, there are great opportunities to build companies with their backing, but there also is the expectation to find a buyer in the next four to five years or to go public.

Both moves have their pitfalls.

In the case of an acquisition, the CEO generally doesn't stick with the new owners, so he or she either takes an early retirement as a consultant or they take a couple of years off and start over again.

With an IPO, particularly for a mid-sized company, you run the risk of getting that offer that is too good to refuse, even if you (the CEO) isn't ready to sell and walk away. The result again is that legends in the making get sidetracked from having that 20-year or 30-year run at a single company of their making. Granted, getting sidetracked in this case is still financially rewarding, but I'm talking legends, not bank accounts.

So I'm left wondering if we at the end of the era of legendary CEOs.

Is the market losing the spark of strong personalities? Do mavericks with guts and vision have the same opportunities they did 20 years ago to leave a legacy?

I guess only time will tell, but I can't help but feel the market will be pretty boring without a Jack London or Ernst Volgenau or George Pedersen out there making the next great company.