On the money trail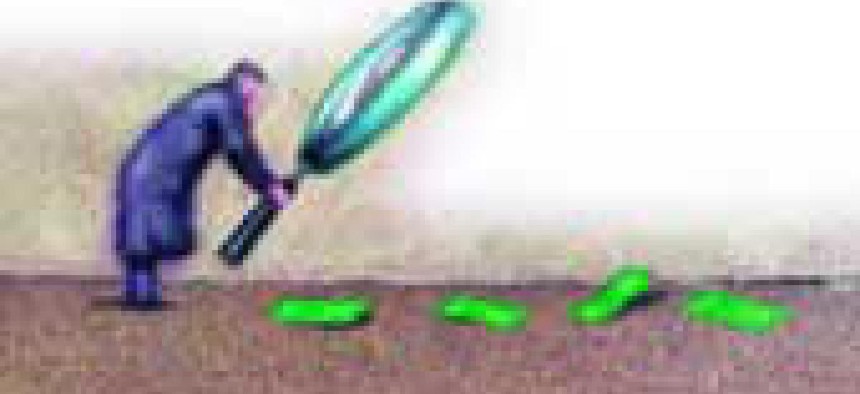 First responders line up for $1B in communications grants; more funds are in the works.
This summer, Florida's first responders might get better networking capabilities, Virginia's might buy extra police and fire radios, and California's might obtain six more incident command communications vehicles.State and local officials nationwide are preparing their wish lists for spending a new $1 billion federal grant fund to be made available within weeks for public safety emergency communications needs. Under terms Congress set last year, all of the money must be awarded by Sept. 30."People hear about the $1 billion that is coming, and they get excited," said Chris Essid, Virginia's commonwealth interoperability coordinator. He leads efforts to improve first-responder communications compatibilities in the state.With so much new money and a quick time frame, there is concern that the projects might be rushed and wasteful. "Everyone wants to buy the fancy toys, and they are hard to maintain," said James Carafano, senior fellow for homeland security and national security at the Heritage Foundation.And that is not all. Under the new Democratic majority in Congress, another large wave of Homeland Security Department funding might be arriving soon for state and local first-response agencies.The House Appropriations Committee on June 5 approved $2 billion more in state and local preparedness grants for fiscal 2008 than the White House requested. Under the bill, state and local grants for the fiscal year starting Oct. 1 would total $4.5 billion, an increase of $863 million compared to the fiscal 2007 allocation.The money would go to state and local fire, police and emergency medical agencies; shipping ports; and mass-transit agencies.The spending package must win approval in the full House and Senate, but the prospects are good. Democrats have been talking about increasing federal support for state and local preparedness for several years. "This bill honors that partnership," said Rep. David Price (D-N.C.), who authored the spending bill.For now, most of the focus is on the new $1 billion Public Safety Interoperable Communications fund to be allocated by Sept. 30. Congress authorized the spending under the 2006 Call Home Act as part of the transition to digital TV.As broadcasters vacate the current spectrum, it will be auctioned off with a portion of the 700 MHz band available for public safety. The fund, created in anticipation of auction proceeds, is intended to help public safety agencies develop, improve or link to communication systems in the 700 MHz band.The National Telecommunications and Information Administration and DHS are administering the new fund through an agreement signed in February. NTIA will work with DHS' Grants and Training office, which recently moved under the Federal Emergency Management Agency.Guidance for the grants, along with an approved equipment list, should be issued in mid-July, said Todd Sedmak, an NTIA spokesman. Five percent will be set aside to help states develop strategic plans for interoperable communications, which are due to DHS in November. The plans are supposed to help guide investments of the fund. Eighty percent of the money will go to localities, and the formula is expected to be partially risk-based, though details are not yet available.Money is expected to flow to projects involving land mobile radios, networking, patchworking equipment, IP-based radios and networking and, possibly, broadband services.The Satellite Industry Association wants satellite radios and services to be eligible for the fund, though they are not part of the approved equipment list. Satellite telephone and Internet connections often are used for post-disaster communications because they are not affected by the loss of local infrastructures. However, they are more expensive than traditional services.NTIA said states are identifying their own needs. "We will not be dictating to the state and locals on how to spend the money," Sedmak said. "Each state is to try to use this money to close the gaps it has identified."DHS' new Office of Emergency Com- munications will assist FEMA in developing the grant guidance, said FEMA spokeswoman Anne Voigt.State and local officials are reviewing and putting the finishing touches on their statewide interoperable communications strategies. They also are soliciting proposals and ideas from local communities. And vendors are scrambling to publicize their offerings.As for Florida, a state interoperability network already links 911 call centers and emergency dispatch centers, police and fire departments, and other agencies. The next step could involve installing base stations in remote locations to let first responders from different jurisdictions quickly use interoperability channels without setting up temporary base stations, said Randy Kerr, chairman of the Interoperable Communi-cations State Working Group.The state also might purchase more mobile communications vans with equipment such as satellite links and ACU-100 devices that connect disparate radio systems.In coping with hurricanes, Florida officials must be flexible enough to develop a communications solution appropriate to each situation, Kerr said. The goal is to have numerous tools in the toolbox, whether it is traditional land mobile radios, cell phones, satellite-based devices or IP devices or networks. "There is no single solution for interoperability," Kerr said.California is completing its statewide plan, which also coordinates with a tactical communications structure plan. One likely project is the deployment of six incident command communication vehicles. They will be made available under California's mutual-aid system, said Chris Bertelli, deputy director of communications at the California Office of Homeland Security. The vehicles can bridge disparate radio systems and add a satellite communications link for any incident in the state.One of the questions about the grant guidance is how far it will go in allowing for the improvement of first-responder radios outside the 700 MHz band. For example, Minnesota has a statewide public safety communication system plan that calls for an interoperable infrastructure built on a 700 MHz and 800 MHz trunked communication system."We are hopeful Minnesota's allocation will be available to finance local enhancements to the ... backbone and for portable and mobile radios at the local and state level," said Ron Whitehead, program director of the state's Allied Radio Matrix for Emergency Response.In Virginia, state and local officials are preparing their proposals and developing a priority list by the deadline, Essid said.Virginia, which already has a statewide strategy, is updating that plan and might buy additional emergency radios that use the 700 MHz frequencies."Things are moving so fast, we have to be proactive in many directions," Essid said.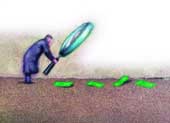 Funding surgePolishing plans
Staff writer Alice Lipowicz can be reached at alipowicz@1105govinfo.com.