What a relief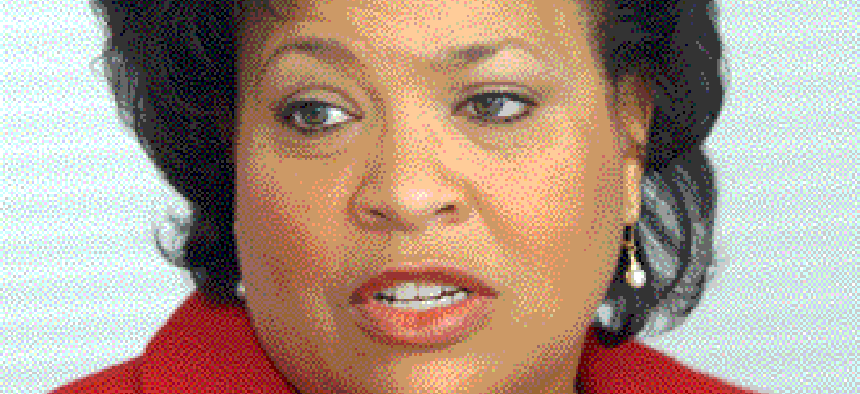 Cities and counties across the country are seeking the latest technology and are looking at IT outsourcing as a way to improve services while reducing operating costs.
One crisis to the next ? that's how Minneapolis CIO Karl Kaiser describes his city's IT environment before outsourcing.The municipality, like many other local governments, struggled to maintain its antiquated legacy systems, spending more than 60 percent of its IT budget just to keep its infrastructure from crashing, Kaiser said.As a private consultant hired by the city to review its IT operations and strategies, Kaiser suggested selling all of the city's IT assets and outsourcing the whole operation. In 2000 the city hired Kaiser as CIO, and in 2003, he signed Unisys Corp. to a seven-year, $56 million contract to refresh the city's technology and take over operation of its entire infrastructure, including network and data center functions.After an initial period of adjustment ? mostly for city employees who were accustomed to calling in favors for quick computer fixes ? Kaiser said Minneapolis has more than $2.5 million in annual savings, new 24-hour-a-day functionality, and no major complaints about daily operations from city employees."Before, I would walk the hallways and hear doors slam, because they didn't want to see me," he said. "Now, they are actually coming to me and inviting me in to help them."Cities and counties across the country are seeking the latest technology and are looking at IT outsourcing as a way to improve services while reducing operating costs. Outdated IT systems likely will become even more expensive to operate, as the IT staff that knows how to operate the antiquated legacy systems prepares to retire.Other catalysts for outsourcing include the demand from citizens for full-time access to services and mandates from government leaders for more cost savings. All of these factors are driving new opportunities, industry officials said. Outsourcing all of Minneapolis' infrastructure and hardware functions lets the city's IT staff focus on improving business processes, Kaiser said, adding it's a mind-set shift that more CIOs need to make."Through outsourcing, they see a threat to their little empires," he said. "CIOs today have to become business people, and they have to realize it's not about technology anymore. IT has become a utility. You switch on the light, and the light comes on. That doesn't mean you need to own the power plant, do you?"While small technology companies long have competed in many local markets, today the IT industry heavyweights also are busy chasing new local government IT outsourcing opportunities.Companies such as Affiliated Computer Services Inc., EDS Corp., IBM Corp., Northrop Grumman Corp. and Unisys are competing for a growing number of contracts, industry officials said.Local government IT outsourcing contracts tend to be worth between $5 million and $50 million over the project term, though some can go higher, said Brian Whitfield, vice president of state and local government for IBM Global Services.In the last 10 years, North American local governments have awarded 56 large contracts, each worth $75 million or more, according to market research firm International Data Corp., Framingham, Mass."Everybody has the same mantra: 'We need more, we don't have a lot more money to spend, how can we do that?' " said Cheryl Janey, vice president of business development and strategy for Northrop Grumman's commercial, state and local group."That interest is going to continue, and you'll see more cities and more counties looking at ways to get technology infusion through sourcing ideas."Industry officials estimated that up to a dozen new contracts and numerous recompetes will be awarded over the next two years, though none would mention specific opportunities for fear of tipping their hands.Janey said Northrop Grumman would keep close watch on several California counties, which she said are "among the national leaders" in outsourcing thinking.Just looking at the largest 50 cities and counties in the United States, Unisys sees plenty of opportunities for outsourcing, said Al Binford, Unisys' vice president and general manager of outsourcing practice in the Americas. All the top players are seeing the same thing and are competing over the same contracts."That presence of competition is clearly a direct indication that there is a significant market people are going to fight for," Binford said.Most IT outsourcing contracts include performance metrics, industry officials said. These stipulations, in which the company commits to meeting agreed-upon levels of service, should be used as performance indicators, Kaiser said.A dip in service levels should spark a conversation about how to get performance back up, and should not set off expensive legal wrangling, with the government threatening to sue the company to get it to comply with the contract, he said."This is like a marriage," Kaiser said. "A divorce can become extremely expensive, so rather than manage this based on service-level performance, we need to manage it like a relationship. And you've got to work on a relationship."Northrop Grumman raised its local government profile over the last two years, winning a seven-year, $667 million outsourcing contract from San Diego County, a contract previously held by Computer Sciences Corp.Nearly two years ago, Northrop Grumman won a five-year, $46 million IT outsourcing deal with Indianapolis and Marion County, Ind., snatching the contract from incumbent contractor ACS. Northrop Grumman has about five local IT outsourcing contracts, including work in Grand Rapids, Mich., Janey said. The Grand Rapids pact is worth more than $12 million over three years.IBM holds five IT outsourcing contracts at the local level, including Monroe County, N.Y., where Big Blue in July 2005 won a 10-year outsourcing contract.Although IBM declined to disclose contract details, it's known that the contract calls for IBM to operate the county's enterprise resource planning payroll system, as well as provide periodic technology hardware refreshes.ACS won a one-year, $5.5 million contract in June to continue handling business process and IT outsourcing for Riverside, Calif. Five one-year options could extend the deal's value to $30 million.Binford would not say how many local IT outsourcing contracts Unisys has, but said that the number is substantial. Unisys signed with Chicago in 1999 to a $75 million deal over five years to outsource the city's IT functions. That was renewed in 2003 for another five years and $57 million. Unisys' contract in Minneapolis has expanded since it was signed three years ago to include outsourcing its 911 emergency dispatch system. The additional work is worth $6.8 million over five years.Building a relationship that can expand is a goal both the government entity and the outsourcing company are looking for, industry officials said."Everyone wants to work with someone they know and trust, so finding additional work, or additional things a local government may want done, is in both parties' interest," said Northrop Grumman's Janey.For Kaiser, a good relationship makes it simpler to pick up option years, and begs an obvious question: "If you think rationally about this, why would I ever leave them if the relationship is intact?"Staff Writer Ethan Butterfield can be reached at ebutterfield@postnewsweektech.com.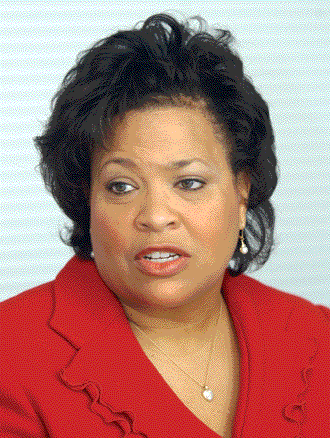 Cheryl Janey, Northrop Grumman Corp., says: "Everybody has the same mantra: 'We need more, we don't have a lot more money to spend, how can we do that?' "
Rick Steele
Power playersCompanies at work