States slow on Schedule 70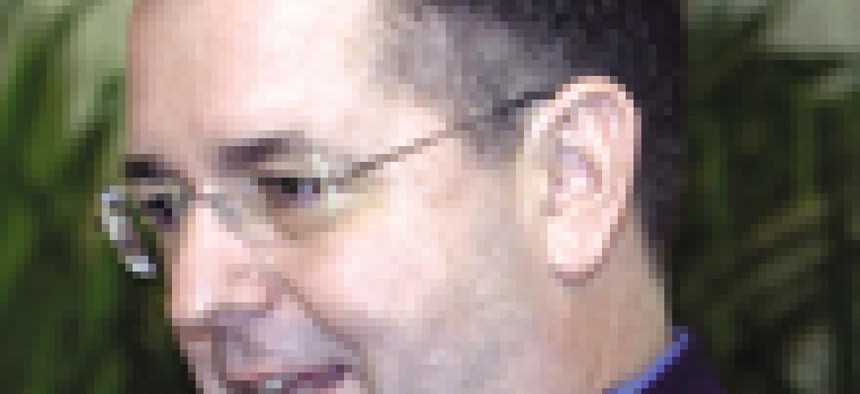 When the General Services Administration launched IT sales on Schedule 70, sales exploded and the schedule quickly became the federal government's procurement vehicle of choice. Federal agencies in 2003 used the schedule to buy $16 billion in IT products and services.
When the General Services Administration launched IT sales on Schedule 70, sales exploded and the schedule quickly became the federal government's procurement vehicle of choice. Federal agencies in 2003 used the schedule to buy $16 billion in IT products and services.But no such explosion has occurred among state and local governments, which two years ago were given the option of using GSA's Schedule 70. Rather than becoming a preferred method of buying goods and services, Schedule 70 is an option of last resort, because it clashes with state rules and does not meet the demand for integrated information technology solutions, according to analysts and government officials."Most people realized it was going to take a long time to become a viable option outside the federal government, [but it] has gotten a much slower start than any of the proponents anticipated," said Steve Charles, executive vice president of government business consulting firm immixGroup, McLean, Va. BARGAIN SHOPPINGCongress opened up Schedule 70 to state and local governments through the E-Government Act of 2002 so they could leverage the federal government's buying power and get lower prices on IT products and services than they could on their own because of the small volumes they buy. But state and local use of Schedule 70 has been largely disappointing, according to government market analysts. Federal lawmakers envisioned the states spending $500 million through the schedule by 2005, but with 2004 sales of about $75 million, that goal likely will be missed, analysts said. 2004 sales, which were less than 1 percent of total state and local IT spending, were up from $11 million in 2003.Proponents of Schedule 70 are optimistic that sales will accelerate after a reasonable transition period. "It may take four or five years to see this really take off," said Bill Gormley, president and chief executive officer of the Washington Management Group, a firm that counsels companies on using GSA schedules. "There shouldn't be the expectation of this ramping up in 12 to 24 months." Gormley said that state and local government spending through Schedule 70 would reach $250 million by the end of fiscal 2005. He is the former assistant commissioner for the Office of Acquisition in GSA's Federal Supply Service.Schedule 70 will take longer to gain acceptance among state and local governments than it did with the federal government because of the sheer number of entities involved, Gormley said. It must appeal "to 50 separate governments rather than one unified government," he said. GSA officials could not be reached for comment.There are some signs that Schedule 70 is slowly gaining momentum, especially among local governments that don't have the same buying power as the states, Charles said."We're seeing more action at the municipal and education level than at the state level," he said. "We're seeing business in New York and California at the municipal level in spite of the fact that both those states have their own statewide contracting programs."Gormley agreed. Local governments "are coming up quietly" and doing a substantial amount of purchasing through Schedule 70, he said. One main reason is they are not constricted by the same regulations that hold back state governments, he said. On the statewide level, Schedule 70 is being used mostly as a benchmark against which governments can gauge whether they are getting competitive pricing. Otherwise, the schedule has limited practical value, said Thom Rubel, vice president of government strategies for research and consulting firm Meta Group Inc. of Stamford, Conn."The idea that it is a benchmark price is a good thing, but in terms of GSA getting a lot of volume, I believe that's a limited proposition," Rubel said. "I also believe there is a limited return on value." Jim Krouse, state and local market analysis manager at market research firm Input Inc. of Reston, Va., said that state and local cooperative purchasing through Schedule 70 seems to have died as a topic of interest this year among working groups of state chief information officers and other state officials. "I don't know how much state and locals are ever going to purchase on this schedule," Krouse said. CLASHING RULESSchedule use has taken off in states that have changed procurement rules to incorporate Schedule 70, said Richard Thompson, chairman of the procurement committee for the Lexington, Ky.-based National Association of State Chief Information Officers and Maine's CIO. "It is an important resource tool, and we support it," he said, speaking for NASCIO. "But we also are supportive of a state's right to determine what is its best [purchasing] avenue."Many states are ambivalent about the schedule because they don't have the rules in place to use it, immixGroup's Charles said. "No state had procurement rules that accommodated or anticipated the GSA rules," he said. Those states that opted to use the schedule had to establish their own terms and conditions, said Paul Stembler, assistant director of the Materials Management Division of the Minnesota Department of Administration. "There was no instant access just because the feds said it was available," he said.For example, agencies in Georgia may use Schedule 70 provided they hold competitions among participating vendors, said David Candler, manager of contracts administration for the Georgia Technology Authority."It's administratively more cumbersome, but it's better than doing a regular RFP for a straightforward commodity buy," he said. Although the schedule reflects market prices, it does not provide state and local customers with most-favored customer pricing, Candler said. For this reason, the additional competition requirement was needed to comply with the state's "aggressive and competitive approach to purchasing," he said. Maine has decided not to make the statutory changes necessary to let state agencies buy off the schedule, but it is still useful, Thompson said."We watch what GSA is doing to make sure we are getting the same type of competition," he said. "While we may not be able to participate directly, we are certainly looking at the model and appreciate it."State officials often criticize the schedule for being too broad for large-scale IT projects, such as enterprise resource planning. For such projects, states will continue to use RFPs, Rubel said. If the states were to use Schedule 70 for large IT projects, "they would literally have to go a la carte shopping to build a solution," Rubel said.States also are interested to see what kinds of deals they can negotiate on their own before considering Schedule 70, Rubel said. Many states have long-standing relationships with certain vendors, and they tend to work through those relationships first, he said. "Schedule 70 comes up as something they might want to check, but they would explore that after they check with established vendors," he said.And states are finding they can negotiate good pricing on hardware and software on their own when they conduct statewide acquisitions, Krouse said. For example, New Jersey and North Carolina recently conducted statewide IT server procurements worth more than $250 million. The award translated into a solid, long-term business opportunity for the winning vendors, he said. "States are realizing that within their boundaries, they can exert tremendous influence in procurements of that size," Krouse said.Senior Writer William Welsh can be reached at wwelsh@postnewsweektech.com.

"The idea that [Schedule 70] is a benchmark price is a good thing, but in terms of GSA getting a lot of volume, I believe that's a limited proposition." ? Thom Rubel, Meta Group