More power to you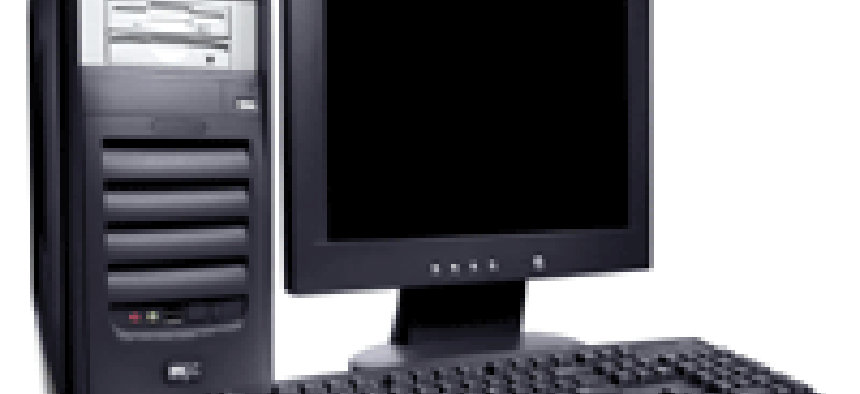 When I last wrote about super PCs, I set these criteria for a super PC:
When I last wrote about super PCs, I set these criteria for a super PC:I can't improve much on these criteria, but PC makers have certainly improved on how they fulfill them.In developing this guide, I looked for the fastest Intel Pentium 4 or AMD Athlon processors available, at least 1G of RAM, and motherboards and chip sets that fully optimize the CPU's capabilities.I also selected two fast hard drives (preferably of the same type), the best video and sound cards available, CD and DVD read/write/rewrite optical drives and Fast Ethernet or Gigabit connectivity options.All models in the chart came with either Windows XP Pro or Windows XP Media Center Edition 2005. I chose tower cases over desktop cases. I selected no productivity software.Vendors seldom bundle the most advanced processors, motherboards, video and sound cards and other components into their products. You'll have to add components at extra cost to transform them into true power PCs.Some vendors, such as Falcon Northwest and Voodoo PC, deal almost exclusively in advanced PCs with top-notch components, including thermal cooling systems, extra-quiet fans, high-end 10,000-rpm drives, exquisitely designed cabling systems and futuristic case designs. Because their systems are designed with high-quality components, their base prices are higher than those of mainstream vendors.Vendors such as MarkOne Computers, Monarch Computer Systems and Polywell Inc. let you build power PCs online from bare-bones systems.. Intel's latest Pentium 4 processors have core speeds of up to 3.6 GHz and come with Hyper-Threading Technology, which lets it execute multiple instruction threads in parallel for multitasking environments. The company's NetBurst Microarchitecture, built into the processors, is set up to deliver high-quality performance in video, graphics and multimedia applications.The new P4's 800-MHz system bus (1,066-MHz for the 925 Express Edition) provides a high-bandwidth pipeline between the processor and the rest of the system.Other improvements include Hyper-Pipelined Technology, Streaming SIMD Extensions 2, Rapid Execution Engine and other features. Check out Intel's Web site () for full descriptions.AMD's new Athlon 64 FX series is designed for cinematic computing, which combines intensive graphics, high-resolution video and artificial intelligence. The series also allows simultaneous high-performance 32-bit and 64-bit computing, according to the company.[IMGCAP(2)]AMD64 technology also has enhanced virus protection when used with Windows XP Service Pack 2, and provides a 128-bit, integrated, double-data-rate memory controller.The 64 FX-51 and 64 FX-55 CPUs in this guide run at 2.2 GHz and 2.6 GHz respectively. Athlon aficionados say this apparent deficiency is offset by the 64 FX's huge, 1,600-MHz system bus with AMD's HyperTransport technology, which provides up to 6.4 Gpbs of system bandwidth.. Intel's newest chip sets for its P4 processors are the 925XE Express, 915G Express and the 915P Express. To date, only a handful of vendors use them, but more will do so as the number of users of the latest P4s with Hyper-Threading grows.All these sets offer advanced options for supporting innovative audio, graphics, storage and RAID, and future wireless capabilities. They also support the PCI Express bus architecture, which Intel says delivers more than 3.5 times more theoretical bandwidth than AGP8 or PCI.The wide internal data buses in the Express series support dual-channel DDR2 memory at 533 MHz, or 8.5 Gpbs. With an 800-MHz front side bus (1,066 MHz for the 925XE), the new chip sets maximize processing efficiency for digital video editing, music conversion to MP3 and high-end gaming, according to Intel.On the AMD side, the company depends on third-party vendors to support its Athlon 64 FX processors. The AMD Web site provides a list of preferred chip set vendors for the 64 FX/motherboard matchup, depending on the specific processor selected. For example, motherboards compatible with the 64 FX-55 processor include the Abit AV8 with the VIA K8T800 Pro chip set, the Asus A8V Deluxe with the VIA K8T890 chip set and the EPoX EP-9DA3 with the nVidia nForce3 chip set.. Given the profusion of high-end applications and the need to run them concurrently, 1G of memory is the minimum amount you should have in a super PC. DDR synchronous dynamic RAM, or SDRAM at 400 MHz is very popular, but the type of RAM really isn't important as long as it is compatible with your system. You can easily add more memory when you need it.. With the extensive space requirements of computer applications and the relatively low cost of hard drives, it makes sense to pack at least two 160G or bigger drives into your super PC. Drive speeds of 10,000 rpm are terrific, but 7,200-rpm drives are much less expensive.Serial ATA, or SATA, drives are the new standard for hard drives and, as their name implies, they are based on serial signaling technology, unlike previous IDE and ATA drives that use slower parallel signaling. SATA technology starts at transfer rates of 1.5 Gbps with future plans for up to 6 Gbps. Serial ATA cables are thinner and provide better airflow within the PC case than parallel ATA cables.. If you have two optical drives in your system, include both rewritable CD and read-only DVD-ROM or rewritable DVD R/RW capability.DVD drives are rapidly supplanting CDs because of their larger storage capacity and ability to read CD disks. Many users are buying two DVD drives?one DVD-ROM or DVD/CD drive and one rewritable DVD.. For intensive graphical environments, the $400 to $500 price for top-quality video and sound cards is worth it if you want the best 3D graphics and sound available. Top-of-the-line video cards include ATI's Radeon X800 Platinum Edition and nVidia's GeForce 6800 Ultra PCI Express. The best video cards provide 256M of memory and incorporate DVI and TV-Out capability. As for sound, one of the best is the Creative Labs Sound Blaster Audigy 2 ZS Platinum Pro.That does it for the must-have basics. For extras, check the Web sites of any of the PC makers in this guide's table for features to round out your system.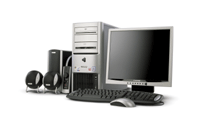 Gateway's 7200XL, left, priced at $2,805 without the monitor and extras, has a 3.6-GHz Pentium 4, 1G of SDRAM and DVD read and write drives.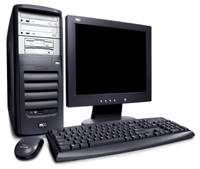 MPC's Millennia 940i includes a 3.6-GHz Pentium 4, DVD read and write capability and 1G of SDRAM.
What goes into a super PC now
One fast processor, a motherboard and chip set that lets the processor perform optimally


Enough RAM to run multiple applications simultaneously without slowing down


A fast and capacious hard drive


One or two optical drives capable of performing both CD and DVD read/write/rewrite tasks


Top-quality video and sound cards


Good dial-up or network communications options.
Processor
www.intel.com
Motherboards and chip setsRAMHard drivesOptical drivesVideo and sound cardsJ.B. Miles writes from Honomu, Hawaii. E-mail him at jbmiles@starband.netM.