Government at the CROSSROADS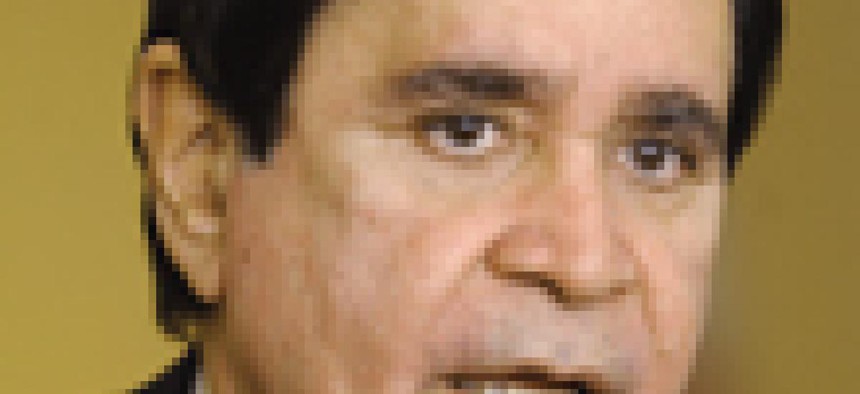 Opportunity and peril. Familiar yet unclear. Cautious optimism. The business outlook for systems integrators in 2005 is a contradiction. Federal spending on information technology remains a robust $61.6 billion, with nearly 80 percent going to contractors. Opportunities are growing for contractors as the government looks to increase outsourcing, modernize its systems and rely on IT as a tool for becoming more efficient.However, the primary engines for growth ? homeland security and defense ? are diverting funds from civilian agencies. And spending on defense, especially the war in Iraq, is contributing to a deficit that many fear will undermine economic growth and put the brakes on spending.Other government initiatives also present contractors with a double-edged sword. By consolidating work into large contracts, agencies are creating big prizes for contractors. But this development also means fewer opportunities ? and tough luck for the losers.Similarly, White House officials are expected to accelerate initiatives aimed at disciplining government. The Congressional Budget Office is projecting the fiscal 2005 budget deficit to be $348 billion, down from $413 billion in 2004. Bush administration officials are confident their policies of tax cuts and deregulation have laid the groundwork for growing the economy and neutralizing the deficit."While the deficit is unwelcome, if we stick with the president's plan of economic growth and spending discipline, we will continue to see improvements, and we will cut the deficit in half in five years," said Joshua Bolten, director of the Office of Management and Budget, in October when the 2004 budget outlays report was released.HOT AGENCIESContractors that serve the Pentagon and Homeland Security Department are best positioned for growth. DHS spending on IT goods and services is expected to grow 8.1 percent. The Justice Department, with its strong homeland security mission, could see IT spending grow 6 percent, according to Federal Sources Inc., a McLean, Va., market research firm.The two agencies and the Treasury Department are cooperating on one of the big prizes for 2005: the $10 billion Integrated Wireless Network Infrastructure. The project will create a secure, nationwide, wireless communication network for law enforcement, homeland security and disaster response.At the Defense Department, the Air Force is the big winner with 12 percent growth in its IT budget. The Army and Navy are experiencing slight bumps downward, but the overall defense budget is expected to grow from $28.7 billion in 2004 to $29.2 billion in 2005, according to FSI.The civilian budget is growing just slightly, rising from $32.3 billion in 2004 to $32.4 billion in 2005, but these numbers are bolstered by the increased spending for DHS and Justice. Otherwise, overall spending by civil agencies will decline.FISCAL AUSTERITYBolten's emphasis on "spending discipline" is the key phrase for contractors and agencies to focus on.From early in the Bush administration, there has been a push to tie budget outlays to performance. That ethic was very much at the heart of the President's Management Agenda, the federal enterprise architecture and the e-government initiatives.The idea is relatively straightforward: If an agency can't show how spending helps it accomplish its mission, it will lose that spending.And while Mitch Daniels, Mark Forman and other early champions of these undertakings have left the federal government, their replacements ? including Bolten, Karen Evans, administrator for electronic government and information technology, and Clay Johnson, OMB's deputy director for management -- have institutionalized many of the initiatives.The so-called PART, or Program Assessment Rating Tool, is now a standard part of the budget process, as are the quarterly score cards that give agencies a red, yellow or green grade for their performance on the five components of the President's Management Agenda: managing human capital, competitive sourcing, improved financial performance, e-government and budget and performance integration.The impact of these initiatives began to show during 2004. The growth rate of overall spending dropped to 6.2 percent, compared to 7.4 percent in 2003.For contractors, there are opportunities and pitfalls.Huge contract opportunities are in the works as agencies moved to ever larger consolidated contracts as a way of controlling costs and gaining efficiencies. OMB also is pushing for more cross-agency initiatives. Driving this key component of the White House's e-gov strategy is the move to use technology to eliminate redundant systems.In 2004, one of the first cross-agency initiatives debuted. Three companies eventually won E-Travel: Northrop Grumman Corp., EDS Corp. and Carson Wagonlit Government Travel Services Inc. All 24 major government agencies are required to pick one of the companies to provide travel services. These three companies have a great opportunity ? worth $450 million over 10 years ? but the losers are potentially shut out of this line of business. That pattern is likely to repeat itself in 2005, and has intensified the competition for these large contracts. One result is that companies are more willing to protest agency decisions. But the government isn't just trying to get more efficient and save money by consolidating contracts. Different methods of buying also began to emerge in 2004 and are poised for more growth in 2005. Most notable is SmartBuy, the procurement program in which the General Services Administration negotiates governmentwide software licensing agreements.The program got off to a slow start in 2004, but ended on a high note when GSA signed an agreement with IBM Corp. IBM is the third largest supplier of software to the government, behind only Microsoft Corp. and Oracle Corp., according to GSA. "This is a good deal for the government and the contractor," said Ray Bjorklund, senior vice president and chief knowledge officer for Federal Sources. "The vendor gets a sense of the potential market, and the deal creates a much easier way for agencies to order at a lower price."More SmartBuy agreements are in the works, including one for antivirus software, according GSA officials.While 2005 will be a continuation of sorts of 2004, it also may be a year in which the strategies and planning of the past several years will bear fruit.Senior Editor Nick Wakeman can be reached at nwakeman@postnewsweektech.com.XXXSPLITXXX-For some major contractors in the federal IT marketplace, last year brought international scandals, problematic contracts and financial losses. Although most managed to pull through the year and end on a high note, others are still dealing with 2004's woes. What they all face is another year of industry consolidation with more mergers and acquisitions, federal budget restraints on IT spending and tight competition as the contracting kingpins wrestle for a shrinking pool of federal awards worth hundreds of millions -- or billions -- of dollars.BOEING CO.Despite an ethics scandal and likely cuts in defense spending, look for the Boeing Co. to have one of its best years in the last five, said Paul Nisbet, principal at JSA Research Inc. in Newport, R.I. "Boeing had a very significant win over Lockheed Martin on the maritime 737 program, where it will be supplying the Navy with something like 125 planes," Nisbet said. Although huge earnings growth is not expected, Nisbet said, "on the military side, I think Boeing will be a bit more profitable in its space business, which had flattened in the last two or three years."The company has long-term contracts in place for programs such as the C-17 military transport jet and the F/A-18E/F fighter jets. In addition, production on Boeing's 737, 747 and 777 aircraft are expected to be increased in 2005, Nisbet said.The Pentagon is still reviewing contracts overseen by former Air Force official Darleen Druyun, but Boeing officials and analysts do not expect anything significant to be found. Druyun was fired from Boeing and later sentenced to prison after it was discovered that she had negotiated a job with Boeing while she served as the Air Force's senior civilian acquisition officer and exercised authority over Boeing's contract activities. Nisbet also expects Boeing to ramp up its work on other projects, such as the Joint Tactical Radio System for the Defense Department. The initiative is to develop a programmable radio that will provide voice, data and video communications for war fighters. CACI INTERNATIONAL INC.As CACI International Inc. looks to put the Iraqi prisoner-abuse scandal behind it, the company will refocus on its acquisition strategy in 2005. The Arlington, Va., contractor is looking at six to eight merger candidates and has said it will buy one or two companies by the end of its fiscal year June 30, according to Alex Hamilton, an analyst at Advest Group Inc. in New York. The companies that CACI pursues must be more than $50 million, he said.CACI is poised to do well in 2005 if it can maintain its organic growth in the industry's 12 percent to 15 percent range, Hamilton said.Last year started as another promising one for CACI. The company, which provides IT solutions and technology services to civilian, defense and intelligence agencies, completed its acquisition of the defense and intelligence group of American Management Systems Inc. The $415 million buy was CACI's largest acquisition to date.CACI had planned to spend the rest of the year integrating its latest acquisition, but the company was sidetracked with defending itself after being named in government reports on the Iraqi prisoner abuse scandal. No CACI employees were charged with misconduct, but the company has had to defend itself in the media and with some shareholders. In May, the company's stock dipped below $40. The scandal prompted investigations by several federal agencies, including the General Services Administration, after it came to light that CACI provided interrogation services to the Army in Iraq under a contract for purchasing IT products and services. GSA in July cleared CACI and found it should remain eligible for federal contracts. As the controversy subsided, investors returned to the stock, and by year's end CACI's share price soared to well more than $60. COMPUTER SCIENCES CORP.Computer Sciences Corp. ended 2004 by signing a definitive agreement to sell its DynCorp International and DynMarine units, along with selected DynCorp Technical Services contracts to Veritas Capital Management LLC of New York for $850 million. Veritas is a private equity investment group.The deal, expected to close by April 1, will let CSC focus on its core information technology, engineering and professional businesses as well as supply additional capital resources.Timothy Willi, an analyst at A.G. Edwards & Sons Inc. in St. Louis, said the divestiture is a good move. It gives CSC "a much more flexible balance sheet structure to buy more stuff that fits with what it does, buy back stock or have more cash for contracts ... to demonstrate its financial strength," he said.The deal concluded a busy year for CSC. The El Segundo, Calif., contractor continued to work on two major federal IT projects at the FBI and IRS. In the spring, the company completed the second phase of the FBI's three-phase IT upgrade program, called Trilogy, providing new file, e-mail and storage servers as well as an enterprise management system for the investigative agency's offices.CSC managed to stick to its deadlines and keep an eye on costs with its work for the IRS' $10 billion business systems modernization project. In the past, the project was plagued with missed deadlines and cost overruns. CSC's next version of the project's Customer Account Data Engine is set for a January release and should be delivered on time, Willi said.CSC suffered a major blow in late May when it lost the Homeland Security Department's $10 billion U.S. Visit contract to Accenture LLP, but Willi said no single contract will make or break the company."CSC will continue to get its fair share" of government awards, he said. EDS CORP.After years of being weighed down by the huge Navy-Marine Corps Intranet project, officials at EDS Corp. hope 2005 is a turning point and losses are replaced by profits. While the NMCI project likely will still be a prominent part of the company's quarterly earnings statements in 2005, some analysts expect its overall impact on the company to lessen."A plus for them going into 2005 is that the management team has really seemed to stabilize," said Lorrie Scardino, an analyst with Gartner Inc. in Stamford, Conn.Among those managers having an impact are Charlie Feld, executive vice president of portfolio management, and Steve Schuckenbrock, executive vice president of global sales and client solutions. Both joined EDS when it acquired the Feld Group in early 2004, Scardino said.Recently, EDS won contracts to manage the travel plans for federal workers in the Homeland Security and Justice departments. Under the agreement, the departments will use EDS' Web-based Fed Traveler service to estimate costs, book reservations and get approval for travel plans.New offerings from EDS that can be sold to various government agencies will determine the future of the company, Scardino said."The movement from the legacy custom environments that they operate for their clients to standards-based solutions, that's really where they're staking their future," Scardino said.So far, EDS' Agile Enterprise Initiative has been successful, she said.However, NMCI will still have a major impact on the company's fortunes in 2005."We really have to see if it can become a stable contract in 2005," Scardino said. "It remains to be seen because there have been too many times when we think this is the last of the bad news on that program, and then there is some more bad news." MANTECH INTERNATIONAL CORP.Fairfax, Va.-based ManTech International Corp., which provides technologies and solutions focused on mission-critical national security programs, had a bittersweet 2004. Problems with a contract in its personnel security investigation business led to layoffs of 100 employees in July at its MSM Security Services Inc. unit, which performs background investigations for the Defense Department's Defense Security Service. It also led to a second quarter net loss of $5.2 million for the entire company -- down from net income of $8.9 million in the second quarter of 2003 -- and a $14.5 million loss specifically for MSM.ManTech has a history of being inconsistent with its financial forecast and of missing its financial guidance, Hamilton of Advest said. For example, the company changed its revenue guidance after its first quarter last year, then revised it downward three weeks later because of problems with its personnel security investigation business, Hamilton said.MSM, which ManTech bought in 2003, accounts for about five percent of its total revenue, according to analysts. Questions about the company management's credibility and visibility into its business will continue into 2005, Hamilton said. ManTech has not provided guidance for 2005, but expects its business to grow 12 percent to 15 percent. "They need to get their arms around the business better," Hamilton said. "If management can't be comfortable with its business, Wall Street can't be comfortable with it." During the third quarter of 2004, ManTech had an operating loss of $4 million from MSM-related work and received word that the Defense Security Service was terminating the contract. Although ManTech won a new contract for personnel security investigation services for the Office of Personnel Management, the company doesn't yet know when the revenue will kick in this year, Hamilton said. In the meantime, ManTech must cover training costs associated with the contract as well collect outstanding payments for services billed under the previous contract. TITAN CORP.Titan Corp. greets 2005 facing ongoing legal and operating uncertainties, according to the latest company report by Mark Jordan, an analyst at A.G. Edwards.In early 2004, the Securities and Exchange Commission and the Justice Department launched investigations into allegations that Titan contractors at subsidiaries overseas issued illegal payments to foreign governments in exchange for business. The investigations are still outstanding. The San Diego-based contractor has set aside $25.5 million in addition to a previous $3 million to cover any financial penalties from the Justice Department's investigation. In 2005, Titan also will feel more financial fallout from its canceled merger with Lockheed Martin Corp. The Bethesda, Md., defense company called off the $2.2 billion deal in late June because of the unresolved government investigations. In mid-December, A.G. Edwards said Titan will have to pay a "meaningful fine" over the next three to six months to settle with the Justice Department and cover remaining expenses from the canceled Lockheed Martin merger. These expenses could consume at least six months of the company's operating revenue, the report said.Like CACI, Titan was implicated in the Iraqi prisoner-abuse scandal, but no formal charges were filed against any Titan employee. The company provides linguistic services to the Army under a contract that accounted for more than 10 percent of its 2004 revenue, according to A.G. Edwards. The contract was up for recompetition last summer, but questions as to how the Army awards the contract put it on hold. In the meantime, Titan received an interim award for up to 12 months until the main contract is re-awarded in 2005. If Titan loses the contract, its revenue and profit run rate would decline by 8 percent-10 percent, according to A.G. Edwards.Titan also will continue its search for a successor to Gene Ray, its chairman, president and chief executive officer.Staff Writer Doug Beizer can be reached at dbeizer@postnewsweektech.com. Staff Writer Roseanne Gerin can be reached at rgerin@postnewsweektech.com.XXXSPLITXXX-As 2005 unfolds, systems integrators will be watching anxiously every move made by two of the biggest names in information technology. Those who supply services and consulting on Microsoft Corp. products observed this year as the Redmond, Wash., company signed a mega-deal with the Air Force to provide software support services, and wondered if the tech giant plans to ratchet up its services and compete with them. And when Oracle Corp. acquired PeopleSoft Inc. in December, integrators and their customers worried what would happen to PeopleSoft products.MICROSOFT SERVICESWhen Microsoft in November entered into an agreement with the Air Force to provide software services -- part of a potential $500 million contract -- many of the software giant's partners wondered if it was a sign that the company plans to expand its services side.But Alan Horowitz, general manager of U.S. public-sector services for Microsoft, said the Air Force deal is part of a strategy to expand the overall market for the Microsoft platform, not build a services business to compete with its partners."If you look at the market for IT services, consulting and support on the Microsoft platform in the public sector, it's estimated to be as high as $10 billion a year," Horowitz said. "When you look at what Microsoft Services does in that marketplace, we're doing less than 1.5 percent of that market. So there's about 98 percent of that market for partners."In most cases, it's those system integrator partners that bring Microsoft Services in on contracts, he said. Microsoft's role usually is designing a solution's architecture."When public-sector customers are looking to make some of these big decisions, they want some Microsoft presence," Horowitz said. "Integrators are leading the effort, but they're bringing us in for the deep Microsoft expertise."Analyst John Madden of Summit Strategies Inc. in Boston said that description of Microsoft's role as a services provider is accurate to date, but he understands why partners might be nervous."The majority of customers in the world already have a relationship with Microsoft, so it's a brand that's familiar to them," Madden said. "If Microsoft were to start marketing its consulting services, it's something that's going to get customers attention."Madden said he expects Microsoft will take care not to draw business away from its partners. "They rely on a lot of partners for the delivery of services right now, so they have a pretty important balancing act," he said.Ian Campbell, CEO of Nucleus Research Inc. in Wellesley, Mass., said Microsoft and other big companies such as Oracle and SAP AG should be careful not to take away business from their partners. If Microsoft created an adversarial relationship with regional services companies, those companies would have little incentive to recommend Microsoft products to their customers. "In reality, I don't think there's going to be a problem for anyone," Campbell said. "There is certainly plenty of work out there, and Microsoft is savvy enough to know to be careful on the way they treat their own partners and consultants."ORACLE AND PEOPLESOFTIn the wake of the $10 billion deal that joined Oracle and PeopleSoft Inc., officials at Oracle announced their plans to enhance PeopleSoft 8 and develop a PeopleSoft 9. Analysts agreed that during 2005, the two entities will not change dramatically.Oracle assumed control of PeopleSoft in December and expects to complete the acquisition this month. Analyst Jim Shepherd, senior vice president at AMR Research in Boston, said Oracle is likely to offer jobs to most of PeopleSoft's sales force, support organization and development organization."For the next year or so, they will probably remain largely separate," he said. "While Oracle is not going to actively sell the PeopleSoft products -- meaning they won't lead with that in a sales situation -- they're committed to supporting and enhancing them."So a systems integrator that works largely with PeopleSoft products should be fine in the short term. However, after 2005, business strategies will need to be examined.Jim Finn, Oracle's vice president of corporate communication, reaffirmed his company's commitment to support PeopleSoft customers and to release new version of PeopleSoft and JD Edwards."We are committed to supporting the current products for the next decade," he said.Joining the two companies might turn out to be a boon for some system integrators, said Michael Dominy, director of enterprise services for the Yankee Group in Boston. If Oracle decides to scale back PeopleSoft services over time, opportunities could arise for integrators."If you're a systems integrator or services organization that primarily supports PeopleSoft customers running IBM hardware or software, for example, it could be a significant opportunity for those companies to approach Oracle about a partnership opportunity," Dominy said.Shepherd agreed that the merger will create business for IT companies."In the short run, the systems integrators should do fine, because Oracle actually will be looking to shift some business that was being done by PeopleSoft professionals," he said.Look for the overall IT landscape to evolve as well, Shepherd said."Ultimately, this does make Oracle a much more formidable competitor to SAP in the federal space, because it combines the customer bases of Oracle and PeopleSoft," Shepherd said. "While SAP has had all the momentum in the last couple of years, this brings the Oracle application business up to something much closer in parity overall." Staff Writer Doug Beizer can be reached at dbeizer@postnewsweektech.com.XXXSPLITXXX-Baldwin and other former BTG Inc. executives bought reseller Intellysis Technology Corp. in 1998. During the dot-com boom, they changed the name to PlanetGov and tried to become a Web portal. When that didn't work, they concentrated on the reseller business as the company steadily grew. In 2003, Baldwin and company began making acquisitions to build PlanetGov's IT and health care services business. Five deals later, Apptis is $500 million a year company. With more acquisitions possibly in the offing, the real challenge will be in making all the new parts work as one company. [IMGCAP(2)]During his two-year stint as director of the Office of Management and Budget, Daniels showed he knew the value of IT and the intrinsic role it plays in improving government performance. He is likely to support an enterprise approach to IT in the Hoosier State that could result in substantial new business opportunities.Johnson is charged with overseeing FTS Networx, the biggest telecommunications contract in federal government history, which will be awarded in April 2006. Johnson has won the support of Rep. Tom Davis (R-Va.), chairman of the House Government Reform Committee, for crafting a program that gives major carriers, system integrators and midsize and small IT niche companies alike a chance to bid on the $20 billion contract. Now Johnson must address complaints that Networx's minimum revenue guarantees are too low, and he must stick to his deadline of issuing the formal RFP in April to ensure the procurement stays on schedule.  Tom Ridge announced that he will step down as DHS secretary. Finding a suitable replacement will not be easy, as President Bush found when his first choice, former New York Police Commissioner Bernard Kerik, abruptly withdrew after questions were raised about the immigration status of a housekeeper-nanny he employed. Ridge's replacement must continue the difficult task of integrating DHS' many subagencies while rolling out new anti-terrorist programs. The former lobbyist and Capitol Hill staffer was handpicked by President Bush to oversee federal procurement policy, replacing Angela Styles after she left in September 2003. Safavian served as GSA's chief of staff from 2002 until early 2004 when he was appointed counselor to the deputy director of management at OMB. Criticized by some for lacking a background in procurement policy, he will have to prove himself as he tackles highly contentious issues such as competitive sourcing, disadvantaged businesses and suspension and disbarment procedures. A former Pennsylvania CIO and executive with Aligne Inc., Olson landed a new job last year overseeing IT policy and strategy in the Lone Star State. He helped make Pennsylvania one of the leaders in IT innovation, but Texas is a far cry from Pennsylvania. In a state renowned for a weak governor, strong legislature and independent-minded agencies, Olson faces an uphill battle obtaining support for his plans. [IMGCAP(3)]His agency may not be the most visible in the federal IT community, but Staton has a reputation as a CIO who is a doer rather than a thinker. He is the agency's director of high-performance computing and communications. He oversees NOAA's enterprise architecture modernization project and cross-agency collaboration with the Homeland Security Department (i.e., Emergency Broadcasting System). Under Staton, NOAA has become one of the most aggressive users of open-source software, such as Linux and Apache. According to industry insiders, Staton has said 2005 will be the year that NOAA and the National Weather Service consolidate networks. Marstiller terminated a statewide IT outsourcing deal awarded under her predecessor on the grounds that it was not awarded properly and not meeting the state's needs. At the time, she vowed not to discard the concept but to launch it again. If she can do it successfully, Marstiller will defy the odds, which up to now have been stacked against statewide outsourcing.XXXSPLITXXX- Given his track record, it wasn't a surprise that Bajaj sold DigitalNet of Herndon, Va., for a tidy profit. It was the third IT company in a decade that he had built and sold. He previously sold I-Net to Wang Laboratories in 1996 and AppNet to CommerceOne in 2000. BAE Systems North America Inc. in October bought DigitalNet for $600 million in cash and $93.3 million in debt, combining it with its Enterprise Systems unit to create BAE Systems Information Technology. How long before Bajaj tries for number four? Engler began 2004 under the gun to generate more business. In June, Engler jumped ship. The former governor of Michigan is now president and CEO of the Washington-based National Association of Manufacturers.After about a year in his government post, the former Symantec Corp. executive resigned in September, reportedly because he felt cybersecurity was not getting enough attention at the department. That concern is shared by many in industry, with the Cyber Security Industry Alliance, a public policy group, urging that Yoran's old post be an assistant secretary position at DHS. Yoran is weighing his options but eventually plans to work with an early-stage company on emerging technologies in security. "There's a lot of innovation going on, and it's an area that seems poised for growth," he said.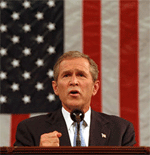 From early in the Bush administration, there has been a push to tie budget outlays to performance.

Oracle Corp.'s Larry Ellison
Henrik G. de Gyor

Steve Baldwin
Henrik G. de Gyor

Mitch Daniels
Ricky Carioti

Carl Stanton
Steve Barrett
STEVEN BALDWIN

President and CEO of Apptis Inc.MITCH DANIELS

Governor of Indiana JOHN JOHNSON

Assistant commissioner, service development and delivery, GSATHE NEW HOMELAND SECURITY SECRETARY DAVID SAFAVIAN

Administrator, Office of Federal Procurement Policy, Office of Management and Budget LARRY OLSON

Chief technology officer of Texas CARL STATON

Chief information officer of the National Oceanic Atmospheric AdministrationSIMONE MARSTILLER

Chief information officer of Florida

Ken Bajaj
Olivier Douliery
KEN BAJAJ

Former CEO of DigitalNet Holdings Inc.JOHN ENGLER

Former head of EDS Corp.'s state and local practiceAMIT YORAN

Former director of the National Cyber Security Division at the Homeland Security Department