Market Share: War risk doesn't dim outlook for government IT firms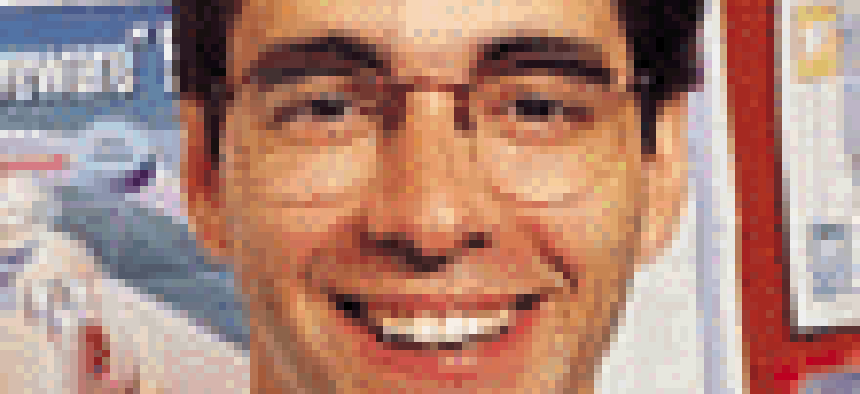 <FONT SIZE=2>Many investors will be asking two key questions as they review fourth quarter 2002 earnings reports and management earnings guidance for 2003: Is there any sign of a rebound in commercial information technology spending, and will federal continue to show good growth?</FONT>

Many investors will be asking two key questions as they review fourth quarter 2002 earnings reports and management earnings guidance for 2003: Is there any sign of a rebound in commercial information technology spending, and will federal continue to show good growth?
I expect another soft quarter for commercial systems integration and consulting, moderate growth in commercial outsourcing -- more for business process outsourcing than infrastructure outsourcing -- and continued strong, commercial offshore development growth.
The acceleration in commercial IT spending, particularly discretionary spending, will come as business investment rises and as the economy and overall corporate profitability improve. At this point, I believe the systems integration and consulting business likely will not show significant improvement before the second half of 2003, as near-term uncertainty, such as the economy and a potential war with Iraq, keeps businesses from making larger investment commitments.
The uncertain near-term nature of the discretionary IT services market is illustrated by Accenture Ltd. While Accenture positively pre-announced its November quarter -- in fact, much of the strength was coming from shorter-term consulting engagements -- it lowered expectations for the February quarter. Other systems integrators and consulting firms, such as BearingPoint Inc. (formerly KPMG Consulting), American Management Systems Inc. and DiamondCluster International Inc., also are not seeing a rebound in business.
Recent months have brought announcements of several larger IT outsourcing deals, such as IBM Corp. winning JP Morgan and Electronic Data Systems Corp. winning ABN AMRO and Bank of America, and business process outsourcing deals, such as Accenture winning Telecom Italia and Affiliated Computer Services Inc. winning Motorola and Ingram Micro. These announcements at the end of the December quarter suggest some seasonality, and it will be important to see if the deal flow continues in the first quarter of 2003, and if decision cycles hold to schedule or are extended.
I estimate that the federal IT firms will generally report fourth quarter results in line with or slightly above consensus estimates, with most of the leading firms reporting internal growth rates of about 15 percent, similar to the third quarter of 2002.
One concern is how the delays in the fiscal 2003 federal civilian spending bills are impacting business. Congress is expected to pass these spending bills this month, and the companies I speak with have not yet seen a material impact from this delay.
With the defense spending bills passed last year, I expect defense contract award activity to be strong in the first quarter, and companies will likely talk positively about defense opportunities when they report their results. However, the potential war with Iraq could impact business. Companies have addressed this issue over the past several months, and there have only been a couple instances of a negative impact from the deployment of forces to the Middle East.
At this point, companies do not know exactly how a war will impact their business. Most will experience both negative and positive impacts. Following the actual shooting, there likely will be a significant amount of sustainment and modernization work to build systems back up. Despite these risks, I believe the outlook over the next year for the federal IT companies continues to be stronger than for the commercial companies. *
Bill Loomis is a managing director of the Technology Research Group at Legg Mason Wood Walker Inc. He can be reached at wrloomis@leggmason.com. Opinions expressed are subject to change without notice and do not take into account the particular investment objectives, financial situation or needs of individual investors. For additional information and current disclosures for the companies discussed herein, please write to: Legg Mason Wood Walker, Inc., 100 Light St., P.O. Box 1476, Baltimore, MD 21203, Attn: Research Department.