Companies
Front-end advisory work has always been a core aspect of ICF's business as the company looks to be more involved in all aspects of federal systems modernization.
Contracts
The Cattle Drive effort, which was announced in 2020, aims to reduce duplicative systems, their data, and save money.
Companies
General Dynamics IT will work with the Marine Corps on how to use the cloud-like services when in a disconnected or limited bandwidth environment.
Sponsor Content

Drawing on his 16 years of experience, John Harris, offers advice on executing digital transformation with special attention to 5G and flexible contract vehicles.
Contracts
The Space Development Agency is buying the assets to support at least 100 low-Earth orbit satellites.
Companies
The San Francisco-headquartered company is led by a group of special operations and national security community veterans.
Contracts
A hearing the committee held leading up to the bill's markup focused on a shortage of procurement officials in the federal workforce, which an industry witness said could be addressed if it weren't for inflexible ethics rules.
Companies
The Japan-headquartered cybersecurity company also shifts one of its vice presidents over to lead the federal business.
Opinion
A new version of FITARA will come this summer, so vendors need to line up their solutions with the new cyber requirements customers will face.
Companies
The Baer Group represents another acquisition vehicle to the private equity group's portfolio.
Sponsor Content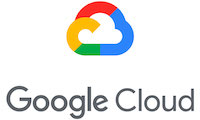 The Foreign Affairs Network (FAN) partnered with Google Workspace to provide collaboration tools to support the mission of the U.S. Department of State.
Presented by Google Cloud
Contracts
The National Reconnaissance Office is looking to support around 500,000 federal government users with this expanded program.
Companies
Octo technologists and their customers now have "oLabs" as a place to gather to make and try out new tools.
Contracts
Cloud computing migration is a focal point for the Federal Communications Commission in this effort.
Contracts
The protest centered on perceived evaluation issues that are often hard to prove if an agency can show its work.