Contracts
Current systems don't support analytics techniques such as data mining, automation and artificial intelligence.
Contracts
The company first won this Johnson Space Center support contract to support human spaceflight in 2013.
Companies
The industry pioneer is credited with breaking down communication barriers between companies and government agencies in an era when speaking with each other was impossible.
Sponsor Content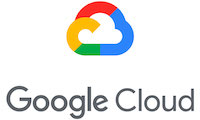 Fending off cyberattacks is now an inevitable reality for agencies and they must stay one step ahead of nefarious actors.
Presented by Google Cloud
Companies
The department's antitrust lawsuit says the transaction unfairly eliminates competition for providing signals intelligence modeling and simulation services to the National Security Agency.
Podcasts
Company no. 10 on our 2022 Top 100 rankings views that its embrace of that identity as requiring both internal and external components, L3Harris Technologies executive Sean Stackley says in this episode to our Ross Wilkers.
Contracts
The Corps wants commanders to start thinking about the role of information in waging war.
Contracts
The tactical autonomy-focused center will focus on key areas including human-machine teaming, trust and collaboration between platforms.
Contracts
General Dynamics IT built two new supercomputers for the National Weather Service and is taking on all the risk.
Companies
The 25-year market veteran most recently worked in a similar role at VMware's public sector business.
Sponsor Content

Meeting customer and user experience expectations requires government IT departments to be agile, flexible, and innovative.
Presented by EnterpriseDB
Companies
Electrification requirements, cybersecurity, data and industry partnerships are among several agenda items for the team.
Contracts
The judicial branch wants to speed up its movement of applications and data.
Companies
Google Public Sector aims to accelerate digital transformation across government.
Companies
Fund IV's final amount is double that of the last one the government market investment firm raised.