Contracts
The judicial branch wants to speed up its movement of applications and data.
Companies
Google Public Sector aims to accelerate digital transformation across government.
Companies
Fund IV's final amount is double that of the last one the government market investment firm raised.
Sponsor Content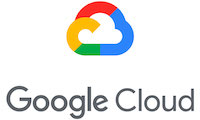 Fending off cyberattacks is now an inevitable reality for agencies and they must stay one step ahead of nefarious actors.
Presented by Google Cloud
Contracts
The service branch's choice of Vertex Aerospace has been upheld after two bid protests.
Contracts
The Government Accountability Office highlights some of General Dynamics' own business decisions in structuring its bid.
Contracts
The company has been the lead systems integrator for the nuclear triad's land portion since 2013.
Contracts
Department of Homeland Security Chief Procurement Officer Paul Courtney told FCW the agency is seeking a new senior level director to lead a small but mighty team of acquisition experts as they attempt to steer the federal government away from legacy buying processes.
Contracts
The Office of Government Contracting and Business Development successfully steered over $5 billion in contracting opportunities for small businesses away from firms that were ineligible for set-asides.
Top 100
Company No. 13 on our 2022 Top 100 rankings is taking another opportunity to challenge the way it does business.
Sponsor Content

Meeting customer and user experience expectations requires government IT departments to be agile, flexible, and innovative.
Presented by EnterpriseDB
Companies
Two well-known government market executives will join the board as a result.
Contracts
Government contractors talk up the talent fight all the time as their watch-item, but what of the teams that award the work?
Companies
GovTribe's Market Disruptor Report shows the pace of companies winning their first federal prime contract is picking up in 2022 compared to the end of last year.
Contracts
The Defense Innovation Unit stands to get $81 million, double its requested budget, for fiscal 2023, under the House version of the National Defense Authorization Act.