Opinion
In this analysis, KippsDeSanto managing director Kate Troendle explains the multiple factors that will keep merger and acquisition activity in the government market at an all-time high.
Contracts
DOE says it is looking to become the first federal agency to launch a fully cloud-based human resources system, and possibly become a shared-services provider in the future.
Companies
The 11-year-old cybersecurity company takes the next step in its evolution and strategy by bringing in a new investor.
Sponsor Content
Learn about cybersecurity tools that exist for better detection and response, an understanding of how to use them, and the ability to apply them.
Companies
The idea is to incorporate new manufacturing techniques into the making of defense systems and other offerings.
Contracts
The congressional watchdog learned of industry worries about broadly scoped contracts that potentially shut out small- and medium-sized firms.
Companies
The transaction brings capabilities around cybersecurity operations as-a-service to Iron Bow.
Companies
The company just completed its transition to a new chief executive.
Companies
In its year-end financial report, General Dynamics said the IT services unit has some foundation for growth 2023 amid continuing challenges in the tech hardware division.
Companies
The space systems integrator picks an insider to take the reins.
Sponsor Content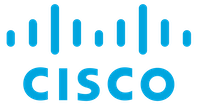 Learn how to choose the best-fit over a force-fit when it comes to high-throughput, highly reliable technologies, namely Wi-Fi, 5G, and Cisco®️ Ultra Reliable Wireless Backhaul (Cisco URWB).
Contracts
The firm's price was higher than its competitors for a $860 million program management task order, but so was the technical proposal that won out.
Companies
Three companies announced a series of chief technology officer appointments within a week and those are summarized here.
Companies
The chief executives at Lockheed Martin and Raytheon also say pandemic-era supply-chain woes are subsiding.
Companies
Are supply chains in the defense industry getting back to ruder health? The answer is nuanced as Lockheed Martin and Raytheon Technologies leaders have told investors.