Companies
The $590 million acquisition will bring more defense, intelligence and national security customers as well increase QinetiQ's capabilities.
Companies
The three-decade federal market veteran most recently led Salient CRGT through its sale to GovernmentCIO.
Companies
Sen. Maggie Hassan's proposed law would help set up funds to protect smaller organizations from malware.
Sponsor Content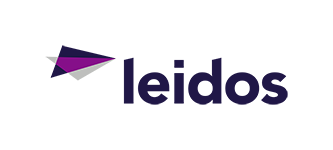 A series of disruptions have made securing the defense supply chain critical for the nation.
Contracts
The buyer is seeking a greater presence in IT modernization and intelligence training programs, among others.
Contracts
The program supports 124,000 users at more than 3,000 locations across the country.
Contracts
The Preventing Organizational Conflicts of Interest in Federal Acquisition Act sets new disclosure requirements and expands authorities for federal contracting officers. 
Contracts
The Defense Health Agency is looking to weed out potential conflicts of interest before they could arise.
Companies
As one piece of revenue winds down, company executives point out to investors other areas that are setting a course for future growth.
Contracts
The company's strategy is paying off as it converts the value of its backlog into actual higher margin revenue.
Sponsor Content

Government agencies must proactively align their technology to quickly respond to citizen needs.
Contracts
The contract covers digital transformation efforts for Navy surface ships.
Companies
The defense giant shifts over the CISO from one of its other business units.
Contracts
A pair of protestors are claiming the Centers for Disease Control and Prevention went against its solicitation in awarding a $100 million health care contract that supports Sept. 11 survivors.
Companies
The satellite network operator chooses its next chief executive from the business it just acquired to double in size.
Contracts
The telecommunications giant unseats an industry rival and longtime incumbent for the award.
Companies
A more decentralized model is in place so the leaders overseeing day-to-day operations can have more autonomy.
Companies
Investors heard Roger Krone's thinking on human capital issues as well as Leidos' latest acquisition focused on growing its presence Down Under.
Contracts
Companies will compete for task orders to support of fielded training systems.
Contracts
The "Vault" platform houses cloud-based tools for Air Force personnel to connect with each other.
Companies
The world's largest defense company is further ramping up its "21st Century Security" tech scouting and investment efforts.