Companies
The Baer Group represents another acquisition vehicle to the private equity group's portfolio.
Contracts
The National Reconnaissance Office is looking to support around 500,000 federal government users with this expanded program.
Contracts
Cloud computing migration is a focal point for the Federal Communications Commission in this effort.
Sponsor Content

Drawing on his 16 years of experience, John Harris, offers advice on executing digital transformation with special attention to 5G and flexible contract vehicles.
Contracts
The protest centered on perceived evaluation issues that are often hard to prove if an agency can show its work.
Contracts
Space Force went outside traditional contracting processes so it could get to a solution more quickly.
Companies
Ten startup companies will receive technical services and training through the Space Accelerator program.
Contracts
Companies eliminated from the competition are hoping they will be let back in.
Contracts
The department wants better tracking of its training and education needs for the workforce.
Companies
The acquirer is seeking more work in testing and evaluation of hypersonic and other systems for extreme environments.
Sponsor Content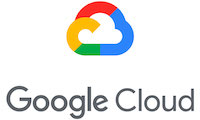 The Foreign Affairs Network (FAN) partnered with Google Workspace to provide collaboration tools to support the mission of the U.S. Department of State.
Presented by Google Cloud
Companies
The company's rail business nearly doubled its revenue under his eight years of leadership there.
Companies
Both Parsons' federal and critical infrastructure segments will have access to Xator's offerings after the $400 million transaction's closure.
Companies
The 25-year industrial veteran joins one year after the company's acquisition by two private equity investors.
Podcasts
DeEtte Gray, president of CACI International's business and information technology solutions sector, shares with Editor Nick Wakeman her experiences as a female executive coming up through the ranks in the government contracting market and offers her best advice for the next generation of women leaders.