Opinion
Financial planner Jamie Waldren explores key strategies to manage the sale of your company and various tax implications.
Companies
Lockheed Martin's venture arm is one of Vayu's early backers as the artificial intelligence startup looks to further scale its robotic product development efforts.
Companies
The former president of Microsoft's federal arm joins one of Enlightenment Capital's companies in the government market.
Sponsor Content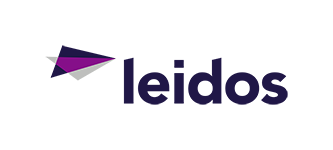 As government agencies advance zero-trust strategies, robust Identity Credential and Access Management (ICAM) solutions are critical to a strong cybersecurity posture.
Contracts
The proposed rules would create new information sharing and incident reporting requirements.
Opinion
Science Applications International Corp. is among the handful of the market's largest companies to install a new CEO over the past 12 months.
Companies
Shawn Mural most recently worked in the same capacity for one of RTX's three business segments.
Contracts
Companies are complaining about how the Homeland Security Department evaluated bids for a set blanket purchase agreements worth up to $450 million combined.
Contracts
This new 10-year basic ordering agreement called STRATUS is designed to cover all aspects of cloud computing, from the hyperscale hosting itself to the related integration services.
Contracts
A pair of site visits are on the calendar for companies interested in this largest of SOCOM's service contracts currently held by Lockheed Martin.
Sponsor Content

Problems with military construction are a growing concern within the DoD. Often, with limited funds military installations must make choices about how to strategically allocate their resources.
Opinion
A continuing resolution was signed Saturday averting a government shutdown, but there is still a lot to overcome ahead of the new Nov. 17 deadline.
Contracts
The Defense Intelligence Agency needs a contractor to help manage the licenses for collecting and analyzing publicly-available information.
Opinion
A shutdown may be inevitable and so is the pain and chaos that will follow.
Opinion
Shift5's co-founder and CEO Josh Lospinoso explains both how the venture capital ecosystem works and ways the Defense Department can lean into it for bringing in new technologies.