Contracts
After Deloitte complained about how evaluations were conducted, the FBI said it will take a second look at how it made awards for a high-speed data transfer contract.
Companies
Accenture Federal Services' acquisition of Novetta in 2021 brought in new technology and ideas for how to approach integration, a mindset that is arguably needed as cloud computing and artificial intelligence further take hold.
Opinion
The Infrastructure Investment and Jobs Act is more than just a lot of money. It is an opportunity to make lasting systemic changes to the economy, but procurement processes need to improve.
Sponsor Content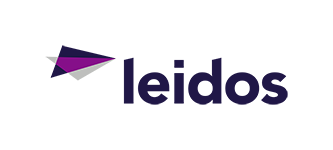 How a secure development ecosystem supports zero trust principles.
Companies
Science and Technology Board will examine "issues posed by the development of generative artificial intelligence"—like ChatGPT—as well as a range of other technologies.
Companies
There is little to no overlap between the two but Cisco picks up more software based solutions that should strengthen its core.
Companies
In a new congressionally mandated report, DHS acknowledges the problems faced by critical industry sectors of overlap and duplication in cyber incident reporting.
Companies
Epirus crossed the chasm in its push to succeed as a national security startup with a roadmap and a new development job for the Army.
Contracts
It's been over two years since the Air Force awarded the Special Access Program Security Support Services vehicle and task orders have finally begun after clearing a series of protests.
Opinion
A 27-hour turnaround to launch a satellite is a powerful reminder of how a commercial space industry is critical to U.S. national security.
Sponsor Content

Learn how AI is reshaping the IT landscape in government and its impact on data.
The Biden administration is planning to take a novel shutdown approach at some agencies.
Opinion
In the GovCon market, even tireless BD efforts might not always lead to success. Could your team's unyielding consistency be both a strength and a surprising pitfall?
Contracts
The Government Accountability Office said it had no choice but to rule against the Defense Department because it wouldn't show how it investigated a conflict-of-interest allegation.
Companies
One of the government market's most high-profile investment firms also added to its brain trust.