Author Archive
Nick Wakeman
Editor-in-Chief, Washington Technology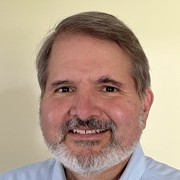 Nick Wakeman is the editor-in-chief of Washington Technology and joined the publication in 1996 as a staff writer. He's a graduate of Bridgewater College and earned a masters degree from American University. When he isn't writing about government contractors, he's thinking of cooking large pieces of meat over fire and dreaming of ways to embarrass his two sons. Follow him on Twitter:
@nick_wakeman
Contracts
DIA needs a contractor to help it manage the licenses it uses to collect and analyze publicly available information.
Opinion
A shutdown may be inevitable and so is the pain and chaos that will follow.
Contracts
The construction and operation of the new research vessel will offer plenty of technology opportunities.
---
Contracts
L3Harris says NASA didn't follow the solicitation and didn't account for a conflict of interest when it awarded the contract to Ball Aerospace.
Opinion
The anti-trust lawsuit against Amazon might seem like a million miles from government contractors, but they need to be prepared for ripple affects across the market.
Contracts
After Deloitte complained about how evaluations were conducted, the FBI said it will take a second look at how it made awards for a high-speed data transfer contract.
Companies
There is little to no overlap between the two but Cisco picks up more software based solutions that should strengthen its core.
Contracts
It's been over two years since the Air Force awarded the Special Access Program Security Support Services vehicle and task orders have finally begun after clearing a series of protests.
Opinion
A 27-hour turnaround to launch a satellite is a powerful reminder of how a commercial space industry is critical to U.S. national security.
Contracts
The Government Accountability Office said it had no choice but to rule against the Defense Department because it wouldn't show how it investigated a conflict-of-interest allegation.
Opinion
Shutdowns do nothing positive for anyone and only waste time, energy and resources.
Contracts
Re-evaluations are now underway ahead of another attempt at awards for this potential $50 billion government-wide IT vehicle.
Opinion
With more than 250 proposals received, the Air Force said that was too many for a manageable evaluation process.
Contracts
Leidos has announced its capture of the Army's Common Hardware Systems-6 award, but the longtime incumbent General Dynamics still has an open window to protest.
Contracts
The tax collection agency will rework the solicitation and take in revised proposals after a pair of protests.
Contracts
This is the inside story on why the Army is going outside the typical pathways of government contracting to consolidate five enterprise resource planning systems.
Opinion
One protester says the General Services Administration is going too far in wanting all the details that roll into a fixed-price proposal if the items are commercially-available from the start.
Contracts
The incumbent is taking issue with the State Department's choice of a competitor for the services in Central America.
Contracts
The protestors disagree with how the Homeland Security Department is looking to field this IT and professional services contract.
Companies
The company objects to its elimination from a competition to deliver media messages as part of SOCOM's information operations.