Author Archive
Mariam Baksh
Senior Correspondent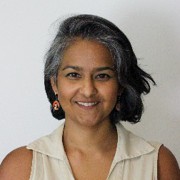 Companies
Federal agencies are under a binding operational directive to address exploitable security vulnerabilities in their software, but the success of CISA's effort relies on the cooperation of software vendors.
Companies
New guidance from the federal agencies—and major companies serving the government—tries to distinguish between the security duties of software developers, suppliers and consumers.
Contracts
Key members of the House and Senate are altering proposals for identifying systemically important critical infrastructure and securing the software supply chain.
---
Companies
The departments of Defense and Justice want the agency to take a more comprehensive approach to preventing foreign adversaries from accessing Americans' communications and data.
Contracts
Agencies are also allowed to accept to-do lists from vendors who need to keep working up to a point where they can self-attest their compliance with NIST guidance.
Contracts
Officials leading a standardization effort—based on four winning algorithms—are relying heavily on industry for success.
Contracts
The secretary delivered a speech outlining the administration's policy toward Beijing as Congress tries to reconcile legislation that would provide at least $50 billion to increase domestic production of semiconductors.
Contracts
A hearing the committee held leading up to the bill's markup focused on a shortage of procurement officials in the federal workforce, which an industry witness said could be addressed if it weren't for inflexible ethics rules.
Contracts
A joint advisory from CISA, domestic partners and counterpart agencies in the Five Eyes intelligence alliance warns of a heightened threat to managed service providers and their customers.
Contracts
The company may have the chance to negotiate exclusive intellectual property rights—with an exception for the government—to innovations emerging from the collaboration.
Companies
The survey report tried to associate heavy reliance on Microsoft's products with greater susceptibility to cyberattacks.
Contracts
The standards agency said an attestation from vendors themselves would be sufficient when screening for cybersecurity, unless an agency's risk calculus suggests otherwise.