Author Archive
Edward Graham
Staff Reporter, Nextgov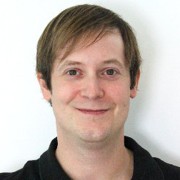 Companies
The head of the Defense Department office that connects promising companies with private capital said they will "continue to advance these technologies and support DOD operations, even in tougher economic times."
Companies
The Defense Department organization tasked with connecting relevant tech companies to private capital says it is "monitoring national security-related impacts" stemming from the prominent startup lender's demise.
Contracts
After leading GOP lawmakers introduced legislation to terminate the deployment of VA's new electronic health record program, Sen. Jon Tester, D-Mont.—chairman of the Senate Veterans' Affairs Committee—said upgrading the system "has to be done."
---
Contracts
Brian Goodger, who has served as acting director of the National Institutes of Health Information Technology Acquisition and Assessment Center since 2021, will now helm the center in a permanent capacity.
Companies
The Veterans Affairs Department's ongoing efforts to recruit high-skilled professionals displaced by layoffs across the tech sector are helping to fill a host of vacancies.
Contracts
The $1.7 trillion omnibus introduced by lawmakers on Tuesday would spur on investments in cutting-edge technologies, cyber defense and space during the 2023 fiscal year.
By

Edward Graham and Kirsten Errick
Contracts
The research and support contract, awarded by the Defense Health Agency, has an eight-month base period with three option years.
Contracts
The Pentagon's chief information officer said the multi-cloud, multi-vendor JWCC contract will be awarded "in about a month."
Contracts
Amazon, Microsoft and SpiderOak will help the Pentagon's Defense Innovation Unit develop a space-based communications network.
Companies
The guidance from the Committee on Foreign Investment in the United States comes as legislators have been increasingly worried about foreign investment in major technology companies.
Contracts
Recent tests showcase how multiple drones can conduct real-time transfers of intelligence, surveillance and reconnaissance data to geolocate military targets.
Contracts
A paper published by the Center for Strategic and International Studies calls for the U.S. military to modernize legacy warfighting systems in order to prepare for future conflicts.
Contracts
The ranking member of the House Veterans' Affairs Committee plans to introduce legislation before the end of the year to address deficiencies in the rollout of the new Oracle-Cerner electronic health record system.