Author Archive
Chris Riotta
Staff Writer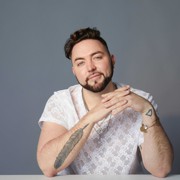 Chris Riotta is a staff writer at FCW covering government procurement and technology policy. Chris joined FCW after covering U.S. politics for three years at The Independent. He earned his master's degree from the Columbia University Graduate School of Journalism, where he served as 2021 class president.
Contracts
A depleted workforce, lack of funding and barriers to information sharing across the public and private sectors are among several challenges these executives cite regarding the federal government's new sweeping cybersecurity strategy.
By

Natalie Alms and Chris Riotta
Contracts
The number of small businesses that received federal contracts in fiscal year 2022 was less than half the number that received contracts in 2012, according to a new report. 
Contracts
General Services Administration contracting personnel produced performance reports that were "often incomplete or not available at all," according to a new inspector general's audit. 
---
Contracts
The Defense Department is instructing its components to support efforts to expand small business participation in the federal marketplace following the release of its "Small Business Strategy" earlier this month.
Contracts
The five-year contract gives the military branch access to the cloud giant's full suite of commercial cloud services, trainings and certification programs. 
Contracts
The program currently allows 25 federal agencies to conduct small-scale acquisitions of up to $10,000 each on platforms like Amazon and Overstock.
Contracts
With federal appropriations set to expire on Friday, The Alliance for Digital Innovation urged Congress to include $100 million for the Technology Modernization Fund in any proposed budget deal. 
Contracts
The question was one of the main focuses among acquisition experts at the Professional Services Council federal market forecast conference.
Contracts
Cybersecurity experts say that 'authorizing FedRAMP is the first step to fully and robustly resourcing the program' after it was established in 2011
Companies
A new report reveals that many contractors working for the Department of Defense have failed to implement required cybersecurity measures.
Companies
The White House has been working with a range of industry stakeholders and cybersecurity experts on a forthcoming plan that could transform America's cyber landscape. Here's what they hope makes it into the new strategy.
Contracts
An official for the defense support agency says procurement processes need to keep up with emerging technologies and new security standards.
Contracts
The Office of Management and Budget is directing agencies to award at least 12% of all federal contracting dollars to small disadvantaged businesses in fiscal year 2023.
Companies
A new interagency collaboration to promote opportunities for small and disadvantaged businesses featured in the new infrastructure bill is "vital" to federal equity goals, officials said.
Contracts
The Preventing Organizational Conflicts of Interest in Federal Acquisition Act sets new disclosure requirements and expands authorities for federal contracting officers. 
Contracts
The General Services Administration seeks feedback from the private sector on its highly anticipated one-stop shop for federal agencies seeking commercial cloud solutions.
Contracts
But fewer of those companies are entering the federal market or competing for the work, the Small Business Administration says.
Contracts
From establishing the National Digital Reserve Corps to setting term limits at CISA, here's what you need to know about the tech and cyber amendments currently featured in the House version of the FY2023 NDAA.
Contracts
The "Evolve" solicitation is designed to revamp the technology products and services used by U.S. diplomats at home and abroad.
Contracts
Department of Homeland Security Chief Procurement Officer Paul Courtney told FCW the agency is seeking a new senior level director to lead a small but mighty team of acquisition experts as they attempt to steer the federal government away from legacy buying processes.