Author Archive
Chris Riotta
Staff Writer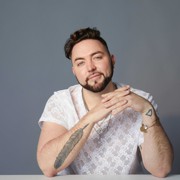 Chris Riotta is a staff writer at FCW covering government procurement and technology policy. Chris joined FCW after covering U.S. politics for three years at The Independent. He earned his master's degree from the Columbia University Graduate School of Journalism, where he served as 2021 class president.
Contracts
An official for the defense support agency says procurement processes need to keep up with emerging technologies and new security standards.
Contracts
The Office of Management and Budget is directing agencies to award at least 12% of all federal contracting dollars to small disadvantaged businesses in fiscal year 2023.
Companies
A new interagency collaboration to promote opportunities for small and disadvantaged businesses featured in the new infrastructure bill is "vital" to federal equity goals, officials said.
Contracts
The Preventing Organizational Conflicts of Interest in Federal Acquisition Act sets new disclosure requirements and expands authorities for federal contracting officers. 
Contracts
The General Services Administration seeks feedback from the private sector on its highly anticipated one-stop shop for federal agencies seeking commercial cloud solutions.
Contracts
But fewer of those companies are entering the federal market or competing for the work, the Small Business Administration says.
Contracts
From establishing the National Digital Reserve Corps to setting term limits at CISA, here's what you need to know about the tech and cyber amendments currently featured in the House version of the FY2023 NDAA.
Contracts
The "Evolve" solicitation is designed to revamp the technology products and services used by U.S. diplomats at home and abroad.
Contracts
Department of Homeland Security Chief Procurement Officer Paul Courtney told FCW the agency is seeking a new senior level director to lead a small but mighty team of acquisition experts as they attempt to steer the federal government away from legacy buying processes.
Contracts
The Office of Government Contracting and Business Development successfully steered over $5 billion in contracting opportunities for small businesses away from firms that were ineligible for set-asides.
Contracts
The Technology Modernization Fund is announcing a new set of investments to help three agencies meet White House cybersecurity objectives.
Contracts
As the rate of small businesses providing goods and services to the federal government plummets, experts are demanding lawmakers reassess an increasingly popular procurement method meant to reduce burdens and cost.
Contracts
The General Services Administration is providing more details on how it's aiming to launch a new blanket purchase agreement for cloud commercial technologies that will serve as a major one-stop shop for the entire government.
Contracts
The space agency is hoping to increasingly use competitions among top vendors and fixed-price contracts as a new way of conducting business--and cutting steep costs for major projects.
Contracts
The General Services Administration is focusing on how to take the concept of zero trust into the implementation phase in a series of new playbooks set for release in the coming months, according to a senior IT official.
Contracts
Improving access to federal contracting vehicles and supporting small, disadvantaged businesses are key parts in the equity action plans released by agencies on April 14.
Contracts
The General Service Administration's new contracting language is one tool for the agency to achieve net zero emissions by 2050.  
Companies
A NSC official expressed support for a provision in the $52 billion America COMPETES Act that would establish a federal office dedicated to monitoring domestic and international commercial supply chains.
Contracts
The General Services Administration will roll out a new blanket purchase agreement to provide federal agencies with commercial cloud offerings as it seeks to reduce burden on government buyers – and administration costs for providers.
Companies
A bipartisan group of senators have introduced legislation they say will help prevent potential conflicts within businesses that work with the federal government after concerns were raised over McKinsey's work with the Food and Drug Administration while it was consulting with pharmaceutical firms.