190 transactions that reshaped the market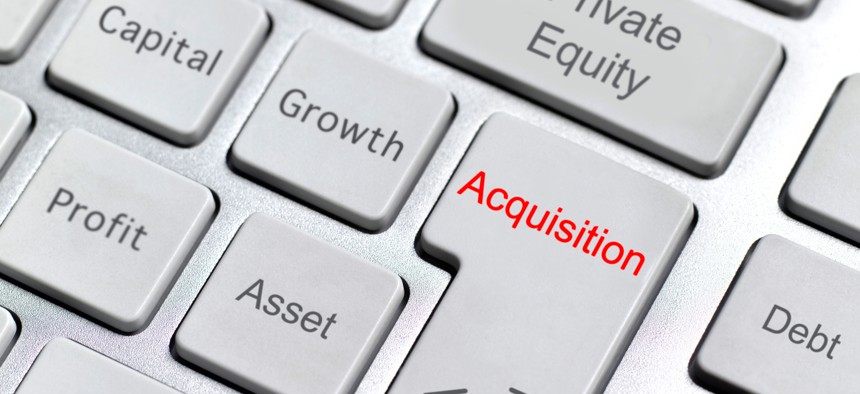 Calendar year 2021 saw an explosion of merger-and acquisition-activity with 190 closed transactions. Our special report takes a dive into each deal, plus explores the buyers and what they purchased.
Our 2022 Mergers and Acquisitions Special Report collects all the completed transactions in the government services space that occurred during calendar 2021. The market saw 190 deals close in 2021 and in our roundup, you can dive deeper into each deal to learn more.
CLICK HERE TO GO TO THE ROUNDUP
We saw the largest businesses in the market making acquisitions, along with a wide range of small and medium-sized players . Of course, private equity buyers continued to play a large role in the activity.
The roundup contains information on buyers, sellers, advisors, and valuations when available. We also describe each deal and the capabilities and customers that the acquisition target brought to their buyer.
In the coming weeks, we'll be publishing more analysis and episodes of our podcast to explore the trends and what the M&A activity means in the government market.
Explore the Roundup of 2021 M&A transactions.
Read our analysis of what the deals mean: A record-breaking year for M&A