PROJECT 38: Amy Gilliland on how people will drive GDIT's future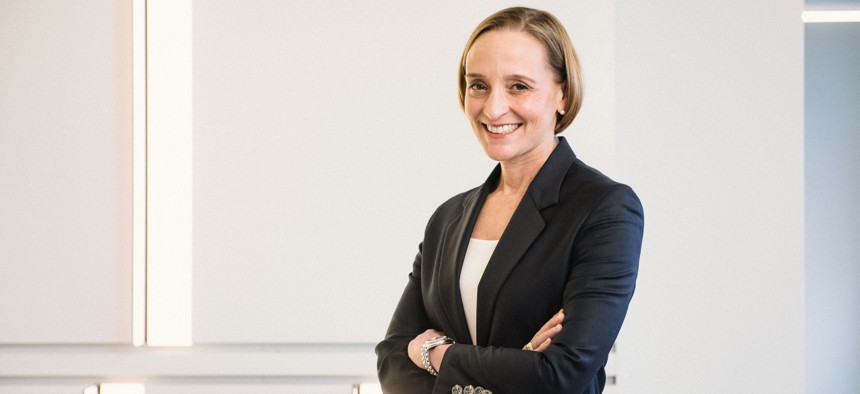 Understanding technology and customer priorities are table stakes in today's market, which means people are the differentiator that drives growth. Hear General Dynamics IT President Amy Gilliland explain her own and the business' approach to the market in this interview with Editor Nick Wakeman.
As president of General Dynamics IT, Amy Gilliland runs one of the federal market's largest technology services businesses. She also oversaw one of the biggest integration efforts when GD doubled its portfolio through the acquisition of CSRA in 2018.
In this interview with Washington Technology Editor Nick Wakeman, she overviews the mechanisms put in place to combine the two businesses and how they laid the foundation for how the company responded to the COVID-19 pandemic. 
Chief among those is a focus on people. They were important for the integration post-merger, but will be even more crucial for the long-term success of GDIT.
Understanding technology and customer priorities are just "table stakes," according to Gilliland. People are what differentiates a company from the field.