TAKE OUR SURVEY: How healthy is the partnering paradigm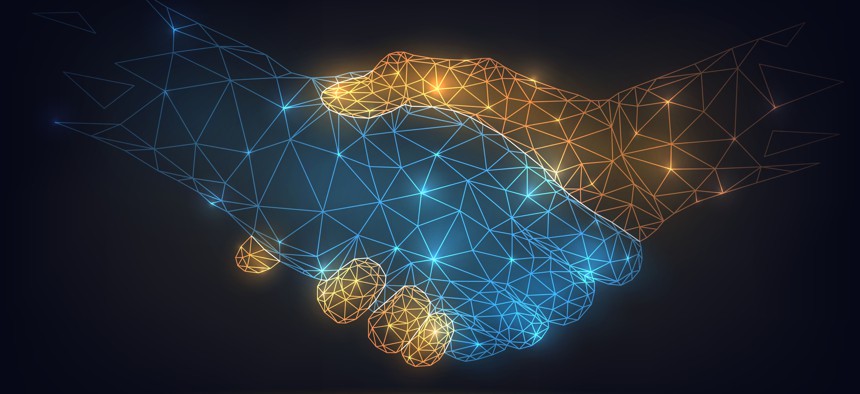 Washington Technology has launched a survey to explore the state of partnering in the federal market. Take the survey and make your voice heard.
Dear Washington Technology reader:
Partnerships and alliances are critical for success in the federal market so we here at Washington Technology want to know more about these important relationships.
We have launched a survey to collect views on what is working and where there might be a need for improvement.
We want your views, so please follow the link and take our survey.
Individual answers will not be divulged. We will only be reporting on the aggregate responses. The information we collect will help guide future coverage on this important topic.
We just need five minutes of your time. If you take the survey, you will receive a $5 Amazon e-gift card or you can choose to donate your give to the Wounded Warrior Project.
To get started, click on the link below or copy and past the URL into your browser.
https://selfserve.decipherinc.com/survey/selfserve/3668/230404?list=1
Thank you,
Nick Wakeman
Editor-in-Chief
Washington Technology
nwakeman@washingtontechnology.com