USAID needs contractors who can think like incubators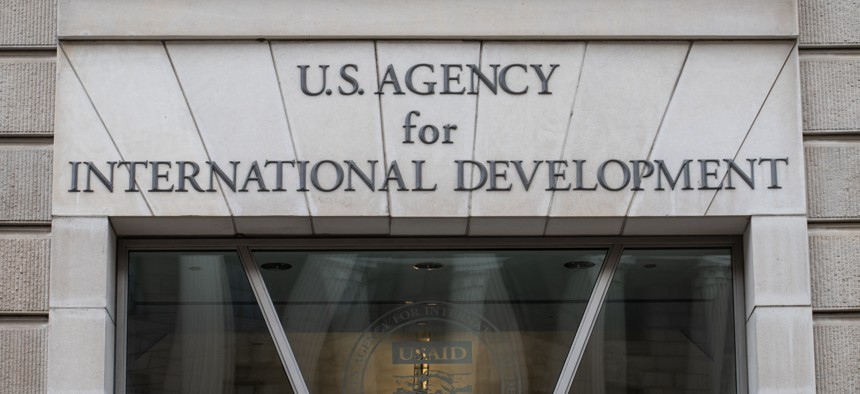 In its latest policy framework, the U.S. Agency for International Development calls for "progress beyond programs."
For development contractors, this marks a challenging shift – one that will radically alter the way we structure and implement programs. The framework transforms localization from its historical reliance on partners purely for local context or service delivery.
Rather, development firms must ensure that USAID-funded programs build the capacity of their local partners – specifically, their capacity to assume the role of prime.
Crises are global, development is local
Why this dramatic shift?
First, direct aid alone cannot solve the complex crises facing our global neighbors. Conflict, disease, environmental threats, food insecurity, authoritarianism, and corruption are inherently dynamic. They intersect and reinforce one another and cannot be contained within borders.
Second, the way these crises manifest is unique to each community they affect. Solutions must not only be culturally appropriate and feasible within the local context – but also sustainable.
By building a cadre of qualified local organizations that can effectively respond to future needs in their communities and countries, USAID aims to create a virtuous cycle with enough power to counter overlapping social, economic, and political crises.
This will multiply the impact of funding, fostering effective and sustainable economic growth, political stability, health security, and climate resilience.
It's the epitome of local action for global impact.
Adopting the incubator mindset
For a small organization, building the administrative capacity and process rigor required to effectively manage a federal contract can be daunting. Compliance, audits, and other U.S. government standards for accountability require sophisticated knowledge, skills, and systems.
While some contractors may doubt that local development partners can get there, small businesses should see their journey reflected in the path ahead. The civil society organizations, universities, and companies worldwide have demonstrated immense potential. They just need mentorship and a structured approach.
As I see it, the challenge for prime contractors is to reframe the role from program manager to institutional incubator. The charge now extends beyond doing the work with or through local partners to cultivating those partners so they can become competitive.
Finding the optimal approach for mentoring partner organizations will take time, and the role of incubator may prove best suited for small, agile firms. To succeed under the new framework, contractors will need to think holistically and long term.
A few recommendations come to mind:
Build a network of local partners: Scan your current projects and programs and identify organizations with both experience and potential for growth. Assess their current capabilities and the gaps your organization can help close to prepare them for the responsibilities of a prime.
Identify necessary investments by country: Each country has unique needs and capacities across sectors. Evaluate those needs at relevant local levels and match them to mission goals and budgets.
Define a roadmap: The sequence and layering of localization efforts matters. In some countries, the ideal end point could be five or ten years out.
Prioritize inclusivity: USAID's draft policy framework calls for localization efforts to ensure marginalized populations are represented.
From the American people, for the American people
The conventional approach of funneling foreign aid through U.S. intermediaries has a long history. While it makes sense to traditional contractors and lawmakers, it often fails to achieve our nation's long-term goals. By baking "progress beyond programs" into future contracts, USAID is creating a powerful tool for overcoming inertia within the development community.
At the same time, the agency is engineering an ecosystem that will multiply the impact of foreign aid dollars to benefit both our global neighbors and our nation. As local partners become increasingly capable and competitive, so too will their countries.
The organizations we strengthen in the near term will create a foundation for more democratic systems, robust economic markets, and resilient societies. By priming the pump for policy environments that can prevent corruption from taking hold, localization can lay the foundation for success on the order of post-WWII reconstruction and the rise of the Asian tigers.
Vibrant economies and stable governments at home would counter the incentives currently driving desperate citizens to migrate to the United States. This would free up resources to focus on domestic priorities, and over time we will gain more and stronger trading partners.     
As the world's problems continue to arrive daily at our borders, I can think of no better reason than to invest now in progress beyond programs.
---
James Lutzweiler is senior vice president for international development at PM Consulting Group, a provider of program and project management services.