How contractors can help their customers avoid 'tool sprawl'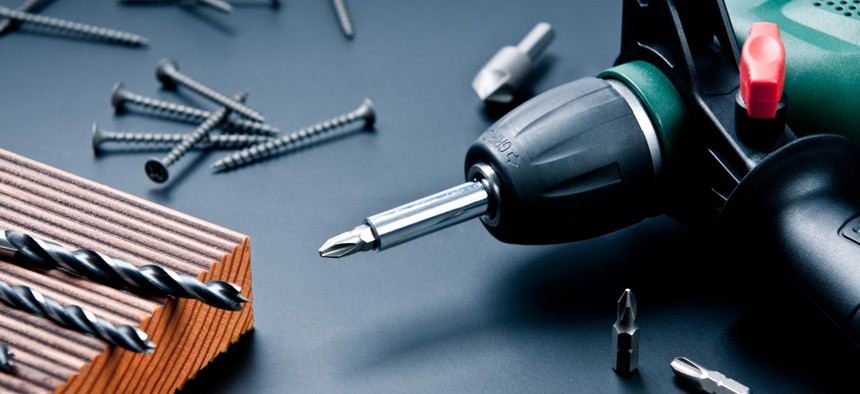 As federal customers navigate increasingly complex IT environments, they need expert guidance. Herer's how to help.
Federal agencies are progressing their IT modernization initiatives and embracing cloud, hybrid cloud, and cloud-native capabilities. But with opportunity comes complexity.
Federal IT pros – and the system integrators who support them – must manage complex, diverse, and distributed network, cloud, system, application, and database infrastructure. It isn't unusual for divisions, departments, project teams, and shadow IT to each obtain their own monitoring products. But this toolset creep mindset is an ineffective way to holistically monitor end-to-end service quality and availability and ensure optimal user experience – it is also cumbersome and cost-prohibitive to maintain.
As your federal customers navigate increasingly complex IT environments, they need expert guidance. They want to be shown their options for achieving end-to-end visibility across the IT stack without wading through the details themselves.
One long-term solution to their ongoing struggles is observability. Observability is a technology that provides insights, automated analytics, and actionable intelligence across on-premises and multi-cloud environments. Observability is essential because it simplifies the monitoring and troubleshooting process by centralizing data collection, making it more advanced and efficient.
Let's look at how observability goes way beyond traditional monitoring and what capabilities you should look for to help the federal government find the right tools.
1. Go beyond piecemeal and isolated visibility
There is virtually no end to the tools you can source to help your federal customers monitor and manage their IT environments. But, over time, toolset creep sets in, and costs grow.
In addition to being a costly and inefficient way to monitor and manage hybrid IT, these disparate sets of tools result in islands of control and conflicting data, making it challenging to identify and fix critical, at-risk, or underperforming assets affecting business services.
Rather than rely on traditional piecemeal monitoring approaches, guide your customers towards an observability solution that seamlessly applies cross-domain correlation, machine learning (ML), and AIOps to digest and analyze large volumes of data from across the IT environment and yield deep, consolidated insights into network operations. With visibility across an agency's complex and sprawling infrastructure, IT administrators can reduce alert fatigue and proactively deal with issues before they impact availability, user experience, and day-to-day operations.
With AIOps-powered observability, administrators can predict the unpredictable. They can anticipate network issues or security threats before they arise, detect anomalies, gain the context they need to remediate, and act ahead of any performance impacts. And, because AIOps relies on ML, it will learn and improve over time.
2. Modernize apps and service delivery while supporting legacy applications and databases
To accelerate digital transformation, federal agencies need to move faster and more intelligently, become more proactive, and do more with less. It's a tall order, especially with the additional complexity the dynamics of application modernization and hybrid IT creates.
How can you support them?
Look for an observability platform that provides a holistic and centralized view across your customers' IT infrastructure and services. With this insight, they can focus on key issues – such as application behavior and service levels – without data deluge, make better decisions, and be more productive. Moreover, using AIOps, teams can discover, map, and understand dependencies between disparate systems. With correlated intelligence and centralized insights, it becomes much easier to identify component changes impacting application and service delivery, predict and prevent outages, and accurately determine where to scale performance and capacity best.
And as agencies ramp up their digital transformation efforts, new infrastructure, applications, and services can be seamlessly onboarded into the monitoring ecosystem – while supporting traditional apps and systems.
3. Find the intersection of unified IT and cost efficiency
When observability is extended across hybrid and cloud environments – and tool sprawl is eliminated – your customers can begin to understand and manage IT service delivery more easily, holistically, and efficiently.
Tool consolidation also brings reduced total cost of ownership. With centralized, end-to-end IT visibility, agencies can gain the oversight they need to optimize on-premises and cloud resource costs, increase staff productivity, lower administration overhead, and enjoy greater economies of scale.
Today's complexity is tomorrow's opportunity
While challenging, the barriers to keeping pace with hybrid IT realities highlight the value trusted, and knowledgeable system integrators bring to the table. As a partner to the federal government, your organization is invaluable in guiding agencies towards the correct tools for their needs and helping them navigate increasingly complex IT environments.
Rather than be a "tool jockey," get to know the observability market inside and out and learn what other providers bring to the table. By helping your federal customers gain insight into their complex hybrid networks, you can help them operate more efficiently and improve ROI.
---
Krishna Sai is group vice president of engineering at SolarWinds.