6 ways embracing diversity helps your company grow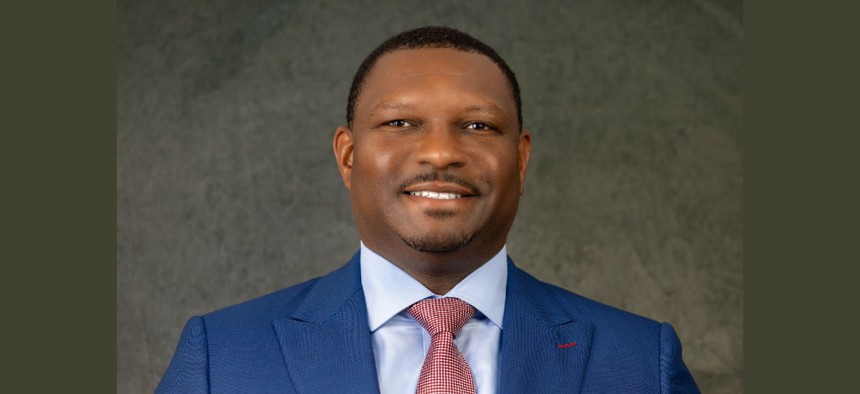 Federal requirements for diversity, equity, inclusion and accessibility offer contractors the chance to expand their capabilities, win new business, and help the country.
Last June marked the one-year anniversary of the White House's Executive Order 14305, which announced that the "Federal Government should have a workforce that reflects the diversity of the American people." The order laid out the Biden Administration's goal to advance diversity, equity, inclusion, and accessibility (DEIA) throughout the federal workforce.
With the current fiscal year winding down, we federal contractors are already planning for the next one. New DEIA requirements are in place, and we will have to meet them. As we do, we should remember that DEIA aren't buzzwords or burdens – they are key strategic enablers for growing our businesses and serving our country.
The White House's Government-Wide Strategic Plan for DEIA states, "A growing body of evidence demonstrates that diverse, equitable, inclusive, and accessible workplaces yield higher-performing organizations." Speaking from experience, I can vouch that valuing diverse experiences and perspectives makes great business sense for federal contracting firms. For example, my company PM Consulting Group employs more than 150 people – of whom 73% are women and 61% are minorities working at all levels, including executives, directors, and senior program managers. As a highly diverse and inclusive company, we are not just growing – we are thriving.
Having a company culture that supports DEIA integration provides many opportunities to grow both internally and externally, including:
Easier Staff Recruitment and Retention – Providing an exceptional employee experience that offers genuine, thoughtful appreciation for employees' priorities, especially those related to DEIA, is a great way to find and keep good talent.
Happier, More Motivated Employees – Expanding opportunities for employees to participate in exciting projects that matter to them taps into their passion to deliver exceptional service to customers. It also inspires employees to collaborate, innovate, and invest in the company's goals and success.
More Experienced Leadership – Hiring for talent and fit and promoting from within the ranks help ensure leadership teams and managers reflect and reinforce a self-sustaining culture even as the company pursues exponential growth.
Better Service Delivery – Long-term employees' institutional knowledge and strong working relationships improve their work with clients, enabling the company to ramp up quickly on new projects and deliver unparalleled service over time. Achieving exceptional performance on contracts leads to re-awards, which for us contractors is the highest form of praise.
New Contracting and Funding Opportunities – Federal agencies released their own DEIA strategic plans last March, leading to new DEIA-related contracting opportunities for smaller companies looking to expand partnerships and grow their customer bases.
Another financial avenue of opportunity is private equity. As equity firms continue to diversify their portfolios and investments, expect to see realignments toward organizations whose missions align to cultural norms and values – much the way we're seeing an expansion of green investments. At PMCG, our approach to diversity has been a significant advantage in attracting investment, which is critical for our planned growth in the coming years.
Expanded Partnerships – The government-wide plan also recommended that agencies "engage with a wide range of contracting sources beyond those focused solely on recruitment to extend the reach of government in sustaining relationships with underserved communities." Companies have the chance to collaborate with small businesses – including 8(a), disadvantaged, woman-owned, and HUBZone – to create a mutually supportive network of small businesses with synergistic strengths and a shared commitment to federal excellence.
Now is the time for all federal contractors, large and small, to be bold in embracing DEIA. With such a wealth of perspectives and experiences, we can create invigorating and truly inclusive cultures that will empower us to deliver for federal clients and grow our businesses like never before. Helping bake DEIA into federal missions, operations, and communities will truly enable the government "of the people, by the people, for the people" that all Americans deserve.
---
Walter Barnes III is the founder and president of PM Consulting Group, a provider of program and project management services.