What the slogans of the Top 100 say about the companies and the market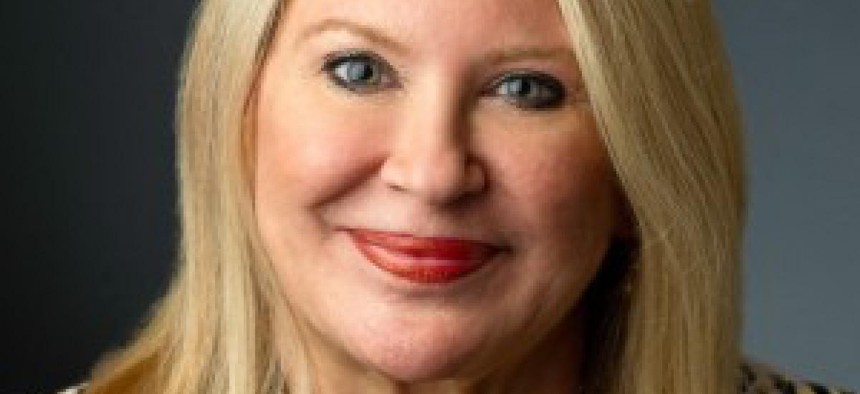 Words matter. Many companies – and most top government contractors – use the few words of a slogan or tagline to convey who they are, what they do or what their customers can expect from them. Unlike the headline of a marketing campaign, which is designed to work for a season, slogans and taglines are meant to last for years – until the company changes its strategy, services or market position.
For 15 years, Boscobel has tracked the slogans and taglines of the Washington Technology Top 100 government contractors. Every year, we look for changes and trends in how the top-tier contractors are using slogans to present themselves to the federal market.
This year, just as Nick Wakeman found in his analysis, we found stability and change in the 2021 Top 100 government contractor slogans.
Most government contractors are using slogans
Eighty-one percent of the Top 100 are using a slogan or tagline this year, down from 86% in 2020. Nine of the top 10 companies have one, which is unchanged from last year.
Surprisingly, of the 92 incumbents returning to the list from 2020, only 71% have slogans while 100% of the (eight) newcomers are using one.
Slogans are being used to describe who the company is:
A Family of Professionals | COLSA
People Who Get IT® | CDW Corporation
What the company does:
Improving Lives Through Research® | Westat
Serving Those Who Serve Us | Oasis Systems
How the company helps:
Making the world safer, healthier, and more efficient. | Leidos
Lighting the Pathway of Freedom | Torch Technologies Inc.
Their aspirations for what happens next:
Do The Can't Be Done | Peraton Inc.
Let there be change | Accenture
GovCons are taking on the world
When you only have a short phrase to present an idea, inspiration or emotion, each word becomes significant. So, a look at the five "power words" (excluding a, the, an, etc.) appearing most frequently in this year's slogans reveals a focus on delivering innovative technology solutions to change the world:
Top "power words" cloud for the 2021 Top 100 slogans, courtesy of Boscobel Marketing Communications.
World | 13
Innovate (or Innovation, Innovative) | 9
Solutions | 8
Technology | 7
Deliver | 7
For slogans with more than one power word, "solutions" was most apt to appear with another power word:
A Technology Solutions Provider | Blue Tech
Complex World, Clear Solutions™ | Tetra Tech
Innovative Solutions to Complex Problems | Applied Research Associates, Inc.
Powerful solutions for a complex world | ECS Federal LLC
The Trusted Government IT Solutions Provider® | Carahsoft Technology Corp.
We deliver Insight Intelligent Technology Solutions™ expertise | Insight Enterprises Inc.
It takes about four words to convey a message
On average, this year's Top 100 used four words in their taglines or slogans. Four words were used by 27% of companies with slogans – the most common word count. Last year's Top 100 also favored a four-word slogan.
The one shift we saw since last year – and it's way too early to know if this will become a trend – is that more companies are using longer slogans. Only 22% of the 2021 top companies with slogans have a slogan of three or fewer words, down from 32% in 2020.
Word counts for slogans ranged from only two to up to eight words this year.
Incumbents are largely stable in their use of slogans, but there are changes
Since most companies only change their slogans every few years, there is generally little change from any one year to the next. Although most of the 92 incumbents did not make a slogan change in the last year, a surprising 28% of returning companies added, changed or dropped slogans since 2020.
Of the 73 incumbents with slogans this year:
77% made no change since 2020
19% revised their slogan – including CGI Group, which made a change to recognize the company's 45th anniversary, and Lumen Technologies, which changed its name from Century Link
4% added a slogan
For the 19 incumbents without slogans:
53% didn't have one last year, either
A whopping nine companies (47%) dropped their slogans since last year
Stability and change in long-term slogans
Last year, we took a five-year look at the Top 100 slogans and found six companies whose slogans did not change over that timeframe. We dubbed the six as those with "staying power."
Surprisingly, two of those companies changed their slogans this year and one company was not on the 2021 list. Of those slogans with "staying power," these are the three Top 100 slogans that remain unchanged since (at least) 2015:
Complex World, Clear Solutions™ | Tetra Tech
Bold thinking to improve people's lives |Abt Associates
Ever Vigilant | CACI International
Remarkably, CACI's "Ever Vigilant" tagline was created in 2003! Although the federal market is moving ever more toward a world view filled with established and emerging technologies, this tagline still works. It's memorable. It's compelling. It still captures the company's brand and the market's emotion.
Memorable, effective government contractor slogans are those that convey how the company makes a positive difference for their federal customers. To see this year's full list, download Boscobel's 2021 Top 100 Government Contractor Slogans.