Author Archive
Joyce Bosc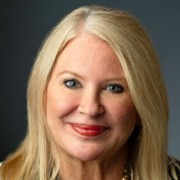 Joyce Bosc is the president and CEO of Boscobel Marketing Communications Inc.
Opinion
An analysis of the slogans used by Top 100 companies to describe their businesses and convey their mission reveals the importance of a consistent message as well as recognition that sometimes change is good.
Opinion
Thought leadership isn't just for when times are good, writes marketing guru Joyce Bosc. Whether it is COVID-19 or activism around Black Lives Matter, GovCon leaders should speak out because it is critical to their employees and their mission.
Opinion
During a major event, even a crisis like COVID-19, it's important to think how you communicate and what that says about your company and your brand.