7 simple steps to a healthy relationship with your subcontractors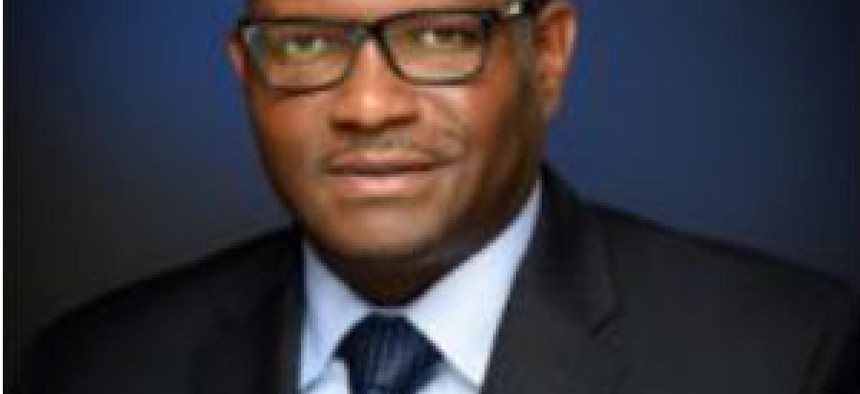 Every successful relationship requires honesty, trust, respect and cooperation. Here's how to apply those principles to your subcontractor relationship.
Every successful relationship in our lives – whether business or personal – requires a combination of honesty, trust, mutual respect and cooperation. The same principles that govern our personal relationships should be used to foster successful subcontractor relationships.
Whether you're new to prime work and looking for guidance, or a long timer who needs to refresh your commitment to your subcontractors, the following principles serve as valuable guideposts for fostering productive, successful relationships with your subcontractors, and by extension, with your clients.
Be Honest with Yourself
Step one in a healthy relationship is understanding yourself. By evaluating your own organization honestly, you'll have a better understanding of where you have weaknesses that negatively impact your performance and client satisfaction. It may be tempting to try to take on more aspects of a project than you're qualified to in order to maximize revenues, but this short-term win can have massive negative repercussions. Know what you're good at, focus on those areas, and team effectively to build out the areas where you need to be stronger. The results will far exceed trying to accomplish things on your own.
Surround Yourself with Those You Trust
Trust between a prime and subcontractor is sacred. You both have roles to play in delivering client solutions, and the customer should feel they're working with one combined team. There cannot be infighting or jockeying for position within your team. Find companies with which you work well, foster relationships with them, trust them to do their jobs and play fairly. Over time, it will become clear which companies you can rely on to represent themselves and you well, and once you find those organizations, hold onto them for dear life.
Don't Always Put Yourself First
We've all worked with prime contractors who default to taking as much of a project for themselves as possible. Subcontractors like to work with other organizations willing to collaborate and share. A selfish prime contractor will struggle to find subcontractors willing to work with them over time. They also will find themselves in peril if there's a change to a contract designation for the recompete. For example, if a new RFP comes out for your incumbent work and you don't qualify to prime because of a change to the way the contract is structured, your existing subcontractors have little incentive to bring you in on their teams as they pursue the work. If you play fairly and give others opportunities to succeed, they're much more likely to return the favor.
Communicate Openly
Successfully managing a subcontractor involves constant two-way communications. It's your job to clearly communicate your expectations, timelines and employee responsibilities. And as the prime, you're also responsible for serving as the intermediary between the client and your sub.
You also need to listen to your subs. Subs are at the frontline of client delivery doing critical work that impacts your overall project success. Schedule regular meetings so the prime/sub team is aligned and provide multiple mechanisms for them to provide feedback. Your sub is more likely to communicate problems with you early if they trust you to work with them to address the problem instead of engaging in finger pointing.
Demonstrate Their Value
Organizations perform best when they feel their contributions are seen and appreciated. Make sure you're sharing your subcontractor's successes with your joint client, and regularly communicate any positive feedback to the subcontractor directly. Your willingness to share credit for good work will go a long way in deepening the trust and mutual respect with your partners, which will benefit you in countless ways over time.
Be Financially Responsible
One of the great aspects of working in government contracting is that government pays its bills on time. Your subcontractors know this, and as a result, they expect to have their invoices paid within contractually agreed upon timelines. Do not delay payment to your subs unless there is absolutely no way around it, particularly for the smaller subcontractors that don't have as much of a cash reserve to withstand the delays.
Legally Protect Yourself
Like every relationship with financial entanglements, you have to protect yourself (and your client). Partnerships typically form when everything is working smoothly and everyone is happy. But if things change, you need legal safeguards in place that protect your organization. Prime contractors (as well as their subs) should always have their agreements reviewed and updated by qualified legal counsel. At the end of the contracting process, your subcontractor should have a strong understanding of what they need to do to stay in compliance with the agreement, and likewise, what the remedies will be if they violate the agreement or fall short on client requirements.
You Know What To Do. Now Do It!
No relationship is perfect, but most can be improved through adhering to these outlined principles. Practicing these behaviors will lead to a range of likely outcomes, including business growth, improved client satisfaction, and a much larger network of companies willing to do business with your organization.