The best program managers build relationships, not just meet deadlines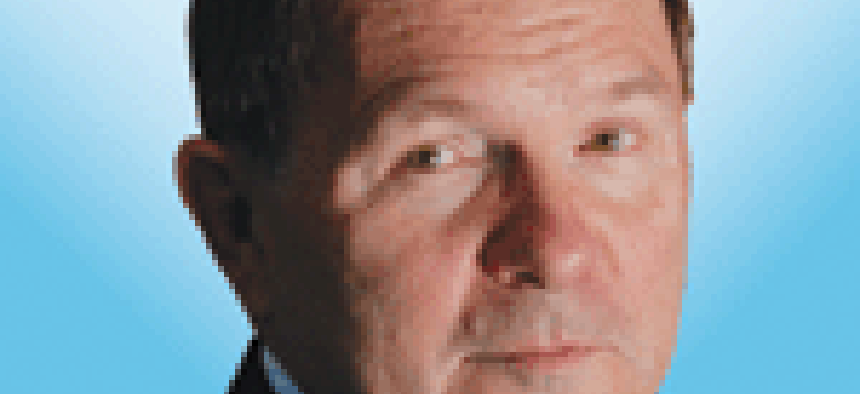 In today's competitive market, program and project managers must do more than manage requirements and complete jobs on time and on budget. They have to nurture and grow relationships with their clients.
Program management or project management…it's where the rubber meets the road. It's the front line. It's where technical services firms engage their clients.
But it's also where senior managers have the least control of their people in the field. And unfortunately, it's where opportunities to develop repeat or add-on business are often lost.
We hear this lament time and again. Program and project managers invest more time with customers than anyone else in the organization, but we hear that they "have their heads in the sand." They miss the chance to really help their clients and let opportunities slip by.
The PM Role
Of course, the primary priorities for PMs include handling requirements, providing quality service all while completing the job on time and within budget. That's what good PMs do; unfortunately that's all many of them ever do.
However, another more strategic objective for PMs is to help their customers obtain additional services they may need. In our experience, this second important objective is frequently ignored. Why so?
First of all, PMs are most content when in control. They usually want to keep unknowns to a minimum. These unknowns include referring their clients to other individuals in their own organization, or suggesting other avenues to solve problems if they are not within your company's core expertise.
Secondly, PMs are very busy concentrating on their primary priorities mentioned previously. They're in the harness, pulling hard to complete the journey, but they have blinders on.
Why? The root cause is that PMs haven't been trained to do anything else but to focus on meeting deadlines and staying on budget … but not building client relationships. Many "Project Management" courses concentrate on requirements, scope, schedules and budgets.
Training programs also stress communicating with clients/stakeholders … usually mentioning that it's important to inform them when trouble is on the way. We know that when people are under stress - and managing programs and projects can certainly be stressful - people will do what they have been trained to do.
Unfortunately, these are the only things most PMs have been trained to do.
How can you do a better job?
As a PM, the environment you work in is changing. So, the key to dealing with this reality is to learn to think, act and communicate differently. Your project's stakeholders understand the why behind a project. This why defines your purpose. Engaging, influencing and keeping buy-in from your key stakeholders are some of the most important activities a PM needs to undertake. Without effective engagement, programs, project deliverables, budgets and growth are quickly undermined.
In your PM role, you're often on site and in frequent communication with your client. What problems are they having that your education, skills and experience equip you to understand? Can you use your skills and imagination to offer your client a different point of view? Can your organization help them solve these problems?
If you make the effort to discover how to better manage communications with your customers and other stakeholders … to learn fundamental stakeholder/client engagement skills and techniques, you then become a partner … a trusted advisor.
This is taking your role of program or project manager to the next level, and the start of building a foundation for long-term, repeat business.
EDITOR'S NOTE: Washington Technology and MBDi are collaborating on a one-day workshop: Mastering Stakeholder Engagement on June 7 Additional sessions are scheduled for July 14 and Aug. 2. Click here for more details.