5 steps to stand out from the crowd in 2018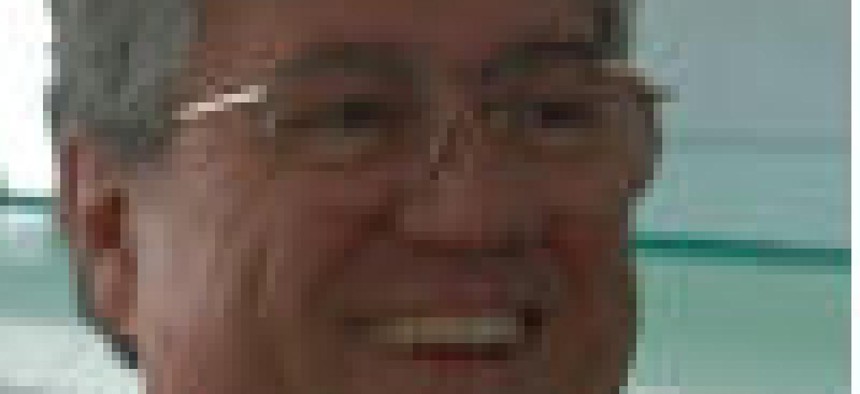 Standing out from the crowd just doesn't happen. It takes planning and effort. Here's how to get started.
It's Friday afternoon and I get a call from a friend asking for a brief overview of fiscal 2018 IT spending. They need it ASAP for a presentation next week. I email two friends at BGov and they get back to me within an hour with five perfect slides.
I send it to my friend and everyone is happy. Then I start looking at the slides a little more closely. And I think about the money going out for IT, and how it is going to be spent. And I think about the smaller companies I am working with and those I want to work with.
What should they do to win some of this money? How can they stand out from the crowd to get some of those precious government contract dollars?
Several things come to mind but these five are usually at the top of my list. I have included a reference for each to a previous WT article.
Networking
We all understand that this market is driven by relationships: who you know, who knows you, what they think of you and you of them, and what you might be able to do together or for one another.
In the summer of 2012 I wrote an article on networking, which is a big part of the relationship puzzle. Where you choose to spend your time is critical. You have limited time and there are always many venues where you can network. Picking the venues which yield the best return on investment, where you can meet prospects, customers, partners, media and others, is a key component to help you stand out where it matters. You must be seen. Here is my column.
Strategy
I have been in numerous meetings where an executive will have goals, sometimes nebulous, sometimes well-defined, but they lack a strategy for reaching the goals. Knowing your goals is important, but without a game plan you will likely go nowhere and you will certainly not stand out. Read more here.
Differentiate
Clearly enunciate what you bring to the table. This can be a combination of things that make you and your company unique, or it can one really strong area of competence.
Combinations can include technical expertise, deep relationships with an agency, SMEs, owning a spot on preferred contracts, set-aside status and more.
The more you can differentiate in terms that appeal to government buyers the more you stand out. Read more.
Agency (account) based marketing (ABM)
I wrote about this back in November, but it is worth repeating.
Since the mid-1990s I have been advising companies to maximize their presence in agencies where they are known before they try to migrate to "greener pastures," which are often pastures where they are not know. If you are selling in a cabinet level department to one or two divisions, why not expand to other divisions within that department? This is often a saner approach than migrating to another cabinet department or independent agency.
It is much easier to stand out when you are doing more business with your best customer(s).
Social selling
This is another recent column topic. Social selling is an adjunct to traditional selling, leveraging social networking platforms to start and manage relationships with customers, prospects, partners and others.
Social selling is the process of finding buyers and influencers on a social networking platform (I prefer LinkedIn), getting on their radar and sharing information that will make you and your company stand out from the competition. There are many social selling tactics that you can use, depending on who you are trying to influence.
LinkedIn is pervasive in the government contracting community and by adding valuable insights on social media you will most definitely stand out.
You can't stand out by being part of the herd.