8 lessons learned from the GovCon marketing trenches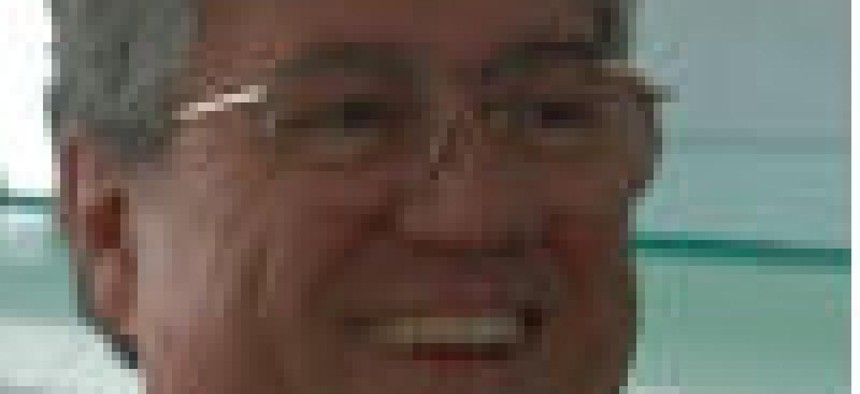 Mark Amtower looks back at 34 years in the GovCon market and shares immutable truths about what it takes to succeed.
As a marketing consultant, it is incumbent upon me to stay current with the market. If I don't, my value is reduced.
I am starting my 34th year as Amtower & Company in a few weeks, will be celebrating starting year 12 on Federal News Radio in February, am starting my ninth year as a contributor to Washington Technology a little later in 2018, and. I am also an adjunct professor at the George Washington University graduate school in the government contracting Master's program. I also speak frequently at public and private conferences and meetings.
An exec at a small company once told me that if I had time to do all this, I wouldn't have time for him.
I am compelled to write, interview and speak much in the same way John Steinbeck wrote at the beginning of Travels with Charley: "I set this matter down not to instruct others but to inform myself."
Putting my thoughts in public gives me the opportunity for feedback that I would otherwise lack. This keeps me close to that cutting edge. We all need something to keep us close to the edge.
Over the past 33 years, I have noticed some things that remain constant, the immutable laws of our market. Here are a few that stand out. If I've missed some, I hope you'll share your thoughts.
RELATIONSHIPS
This is a relationship driven market. The Small Business Administration will tell companies new to the market that subcontracting is a great way to get started- go meet some primes. You go to the small business liaison officer of the prime and expect to be added to a contract. Not gonna happen.
All successful companies in our market have relationships that are critical to their growth. These relationships include other contractors, OEMs, channel players (VADs and VARs), SDVOSBs, HubZones and other small business set-asides, media, research, banking/capital, legal, and more.
Each of us has preferred partners for almost everything we do. Getting on that short list of preferred partners is job #1.
REPUTATION
This is an insular market, so when a person or company does something bad, word gets around. If the miscreant is habitual, it is known by many, if not most.
When someone is laid off, if they have a good reputation, their network will help them land a new position.
I get most of my business by 3 Rs: referral, reputation and return engagements from people I've worked with before, often when they move to a new company.
Your reputation as an individual is probably your most valuable asset in this market.
BE KNOWN FOR SOMETHING
Regardless of your role, you need to be known for something. You can be known as a hard worker, smart worker, an expert in a technical area, management skills, and expert on doing business with a specific agency, a whiz at marketing or PR, sales, BD, and on and on.
Average doesn't cut it. Work hard at being good at what you do and you will be known for something.
EVOLVE WITH THE MARKET
The changes in the market are constant, and often off-the-radar.
Since the early 1990s, computer security has evolved and morphed into literally hundreds of disciplines.
Since I've been in business marketing "basics" may look the same, but the venues have changed radically.
How the government buys continues to evolve (some might say devolve) but we have to stay current if we are to continue winning business.
Pay attention to the nuances and adjust accordingly.
NEVER STOP STUDYING
This follows closely to your evolution. Find the information sources most germane to your niche and take time to peruse, with the occasional deep dive.
My info feeds include Washington Technology, FedTimes, GovExec, FCW, GCN, Google Alerts, JD Supra, Marketing Profs, Market Connections. Immix blog, Bloomberg studies, listening to WFED while driving, Potomac Tech Wire, daily feeds from LinkedIn, Social Media Today, Google+ LI Expert group, more.
You can't know it all but you can sure as hell know more than most of your competitors.
FACE-TO-FACE NETWORKING
Networking has always been a key component of this market, and there are many venues for networking including associations, briefings, conferences, open houses, private groups (often these are focused on a particular agency or technology) and more.
You need to select the venues that best suit your goals, and you need to participate as often as you can.
CONNECT THE DOTS
If you read about a key influencer in your niche in FCW, or hear an interview on WFED – what do you do?
I look them up on LinkedIn. I want to know more about them and I want to know if we share connections and I want to know more about their background. I want to map a way to connect.
LinkedIn is the best marketing tool I've run across in my career, and it baffles me that so many people use it so poorly.
Use LinkedIn to find and connect with partners, prospects, customers, media- anyone who impacts your niche in the market. It is a great tool for managing the network you build.
HAVE SOME RULES OF PERSONAL CONDUCT
I have three inviolable rules: I don't do things that are not fun (I only do things I am good at); I don't do things I can't tell my wife and children about; and I don't take crap from things that breathe.
If you don't have some rules you don't know where the boundaries are.
FOUR FINAL THOUGHTS
None of us can afford to operate on old information.
None of us can afford to have a bad reputation.
We all need our networks.
Final observation: There are no stars in this market. The market is the star.