5 barriers to revenue growth and how to overcome them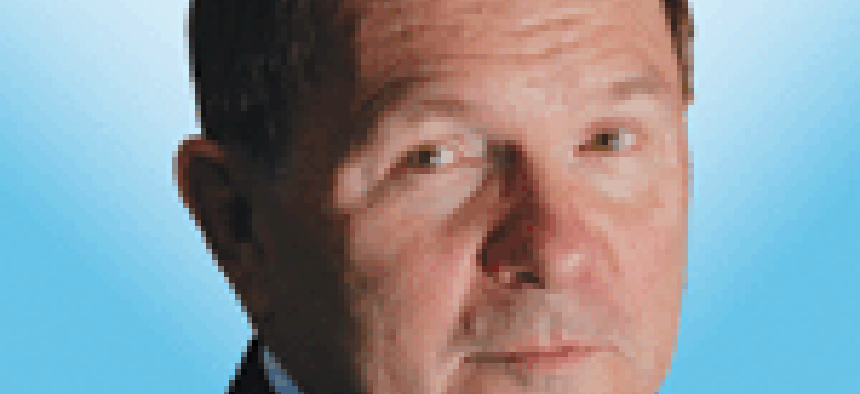 Large, small and mid-size companies face challenges today finding new growth opportunities. Here are five barriers and five ways to overcome them.
Whether privately held, employee-owned or a public corporation, revenue growth is usually a prime concern. Billings, bookings and backlog are continually monitored and measured, and stagnating or declining revenue won't be tolerated. Faced with uncertain growth, leaders must continue to make course corrections to compensate for the ever changing political and economic environments.
Here are five common limits on growth and possible solutions.
Sourcing and Hiring Qualified BD/Account Managers
Finding fully-qualified BD/account managers is problematic. To succeed, individuals must be capable of doing the required level of account planning, customer relationship management, opportunity identification and qualification, and procurement shaping. They are also required to understand a number of other competencies to be successful, like business case development, customer domain knowledge, the customer acquisition methods (FAR, commercial, etc.), compliance (ITAR, etc.), international cultures, etc.
There's no time to develop your own fully-qualified BD/account managers from square-one, since companies require new and repeat or re-compete business right away. Given this aggressive need, long-lasting training and development programs cannot address this urgent requirement for inexperienced candidates.
The prudent approach to adopt, is to hire the most qualified candidate for the position. Then focus on providing just-in-time professional training, mentoring and coaching on weaknesses identified during the hiring process, followed by an accelerated reinforcement program.
In a robust recruiting process, interviewers should identify the level of:
Understanding and experience with the accounts the candidates will be responsible for.
Understanding and experience in the functional areas/domains they will be focused on and engaged with.
Customer intimacy with key account personnel.
Understanding and experience in the solutions, technologies, and services being provided to the market by their company.
Experience and track record in executing the BD lifecycle processes and activities … aka blocking and tackling … for the size of opportunities pursued.
Ability to present ideas and information, communicate clearly, and listen effectively.
Lack of effective strategic planning and account planning
Not all companies and their BD leadership are committed to investing time in developing the level of strategic business development planning and account planning required to ensure that organizational goals, opportunity pipeline, BD resources and incentive compensation plans are in alignment.
Leadership focus upon these two planning initiatives cannot be overlooked in this current environment.
BD Teams vs. new industry norms
There's an increased requirement for BD teams to be focused, agile and aligned with new norms due to the rapidly changing federal market. This need is being forced by:
Merger and acquisition activities
Contract consolidations
Expanded use of GWAC ID/IQ contracts
Shifted priorities and budgets from federal civil agency programs to DOD and infrastructure programs
Expanded cybersecurity and terrorist issues
Exploded use of protests to the GAO and lawsuits in the Court of Federal Claims.
A focus and alignment initiative is particularly crucial now given the uncertainty in GovCon with budget "winners" and "losers" being identified. Continuing to conduct "business as usual" without addressing this need is detrimental to success.
Implementing appropriate BD organizational models
Companies continue to struggle with selecting the appropriate organizational model for their BD teams. Even though many groups have settled on the hybrid model, there are still others that continue to switch back and forth between the centralized and decentralized BD structures depending on the political environment and growth stage of the company.
The impact of continuous restructuring on the BD team and other growth-oriented personnel can be constraining. Constant reorganization causes disruption in BD activities and results in unnecessary distractions both internal and for the customer, voluntary attrition, and significant reduction in company win rates.
Unresolved Challenges in Federal Government Contracting
Any discussion around BD issues continues to include two significant points that are macro level topics which are not new, but continue to be unresolved:
Federal/DoD acquisition reform is still in limbo. The F-35 program is years behind schedule and over cost projections.
The continued use of LPTA criteria as the basis for solution and high-end services contracts is unacceptable. Lowest cost doesn't yield quality and value in technology services industries.
The projection is that these two issues can be resolved in Fiscal 2018.
Mid-size Obstacles to Growth
If these industry issues aren't enough to deal with on an ongoing basis, mid-size firm leaders have additional challenges to overcome. Mid-size companies are caught in a significant squeeze given the increased use of socio-economic and set-aside contract awards for small businesses. Additionally, there are an increasing number of contract consolidations and large complex systems integration contracts which are typically awarded to large businesses. 
The challenges that BD/account managers in mid-size firms face in establishing credibility and winning in this environment can be significant. In addition, the graduation of small businesses from the SBA set-aside programs into the full and open competition category creates numerous difficulties for BD personnel in these transitioned firms. 
Given these hurdles and notion there are many BD "pretenders" and "order takers" in any market, there is frequent voluntary and non-voluntary attrition in the BD community. 
Professional BD training can assist with installing a proactive BD culture vs. reactive stance in mid and small-size firms. Without trained professionals, the end result is a less than stellar reputation for the BD profession, constantly frustrated company executives, and negative financial impacts to BD practitioners.
Small Business Hurdles to Growth
BD personnel working in small businesses are expected to do all of the BD lifecycle activities from account planning to proposal writing and new contract startup execution. Frequently, these functions need to be accomplished without an agreed-to set of corporate BD Lifecycle processes, procedures, templates and tools, along with the training required to successfully execute them.
In this scenario, BD personnel morph into BD generalists who are constantly flying by the seat of their pants rather than working as professional BD/account managers, capture managers and proposal managers implementing a proven BD Lifecycle. Since in a small business the numbers of BD personnel and other growth-oriented support resources are significantly below what are required to meet growth objectives, the workload for these BD generalists is unrelenting.
When burnout occurs, BD generalists begin searching for new jobs … quite often targeting mid-sized or large businesses. Unfortunately, these small-business BD generalists cannot successfully compete for those coveted positions in larger firms since they lack the specific role experience outlined above.
Typically, these recycled individuals end up working in another small business, becoming tethered in one more BD/capture/proposal sweatshop unless the new opportunity offers professional training and development in BD lifecycle functions along with sufficient tools and processes.
Succeeding in business has never been easy. Moving the needle and growing revenue now presents a whole new level of difficulty, particularly for executives leading BD organizations. However; there are fixes to these vexing issues. Unless you address challenges with new strategies, plans, focus and alignment instead of dusting off old tactics, the result will be lessons that are costly in time, personnel effort and budget investment.