Old ways of BD don't cut it in today's market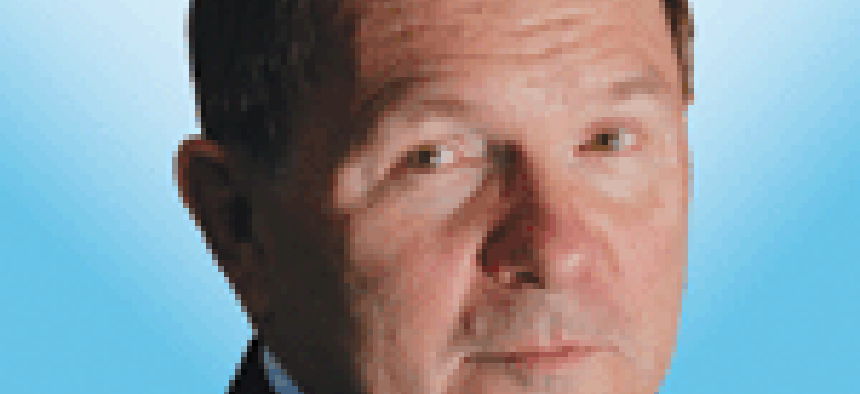 With the market going through so much change and so much uncertainty, companies face the challenge of re-examining their business development strategies but you should look at your BD culture first.
Trade wars, government shutdown threats, sabre rattling on the Korean peninsula, continuing conflicts in the Middle East, and industries in major flux … no doubt winning business and growing revenue is a precarious venture.
There is an ongoing debate about the need to adjust business development strategies to compete in this environment. Experience frequently teaches us that adjusting strategy in an embedded culture is difficult. It is our contention, that Culture Trumps Strategy remains a reality, and you may need to focus attention on adjusting your BD culture.
An updated culture/strategy combination is far more effective than adjusting strategy alone. Merely replacing one BD strategy for another typically doesn't result in consistent revenue growth.
We define strategy as the strategic plan driving your business acquisition efforts. BD strategy is the "What to do and How to do it". BD culture is all about the "Why". Culture reinforces the thinking that drives behavioral changes to produce the revenue growth desired. Strategy is the plan; culture is the embedded principles, values and ethics supporting the plan that produces results.
A balance of goals and purpose
A predominately goal-driven culture is focused on revenue growth, bookings, stock appreciation and financial gain with internally based metrics, intended to drive behavior and desired results.
An exclusively purpose-driven culture is based upon understanding the problems and issues experienced in the market by your customers and focuses on how to provide solutions to these problems, whether or not there is an immediate purchase or revenue result to the firm.
Can a balance exist between purpose-driven and goal-driven cultures in a firm? A balance is preferred because your customer is interested first in your purpose. They want to know what value you offer in providing solutions and eliminating problems. There's already a mutual understanding of your goal in engaging them in business development efforts.
Proactive Shaping vs. Reactive Chasing
Consistently winning new business may require an adjustment of both BD culture and process. You can no longer merely rely on writing a good proposal to win business. Never has it been truer that if you don't know by bid submittal day, who is likely to be awarded the business, it probably won't be you.
To significantly increase your probability of award, you must be proactive and engage prospects early in their buying cycle, allowing you to be involved with solution or concept development. Doing this provides opportunities to consultatively engage with key individuals to fully understand their needs and issues and to assist them in identifying the best solution. Frequently, this grants you a position of influencing their needs and ultimately the RFP requirements.
Remaining reactive, merely responding to RFPs leaves you at a major disadvantage. Times have changed and along with them, the traditional, reactive "chasing" ways of acquiring business.
The first step is to change the way you think and to shift the focus on working with customers prior to the RFP release, allowing for identification of opportunities that are a fit for your business. In other words, "Work Left" and Shape Early".
Per the diagram above, shift your thinking to the left by establishing an external client engagement process (CEP) that systematically allows you to hunt and shape new business. Take on a proactive state of mind and be independent from the market. Don't just react … act. A well-executed CEP is a defined and institutionalized external engagement process used to qualify and drive real opportunities forward and also disqualify prospects who are not a fit and should be removed from the pipeline. A CEP is a separate and distinct engagement process consistently producing high value, validated human intelligence. 
Without an external CEP, mapping to your internal capture process, you will never fully understand customer issues or have the opportunity to change requirements that may have been influenced by your competition. Simply responding to RFPs without early engagement, positions you well behind the curve in the award process. Your revenue growth will be limited to winning a small percentage of the proposals you write.
Training that produces early person-to-person dialogue to gather intelligence fosters a consultative relationship that is superior to any kind of dialogue initiated after the RFP is announced. Why would anyone invest time submitting a proposal to a potential customer they weren't familiar with on an individual level?
Additionally, early engagement gives you time to orchestrate your internal processes while also providing critical intelligence needed to influence the way your senior leadership views the opportunity.
Shifting "left" and shaping early requires a number of supporting events that make up the process. You need to identify the cast of characters early and develop contact plans for engaging these key individuals. This step ensures you talk with them effectively to gain a personal perspective on their priorities and challenges. Building an essential trust factor into relationships is of vital importance.
Customers purchase from individuals and organizations that have proven their worth and earned their confidence through trust-based relationships. This requires a purpose balanced BD culture anchored on a well-executed early shaping client engagement process.
Shift left, shape early and be purpose anchored … to win business and win more often.
In Part II, we'll discuss the reactive BD chasing culture and if it's possible for an organization to work under two conflicting BD cultures, both proactive and reactive.