Goals vs strategies and the need to be a student of the market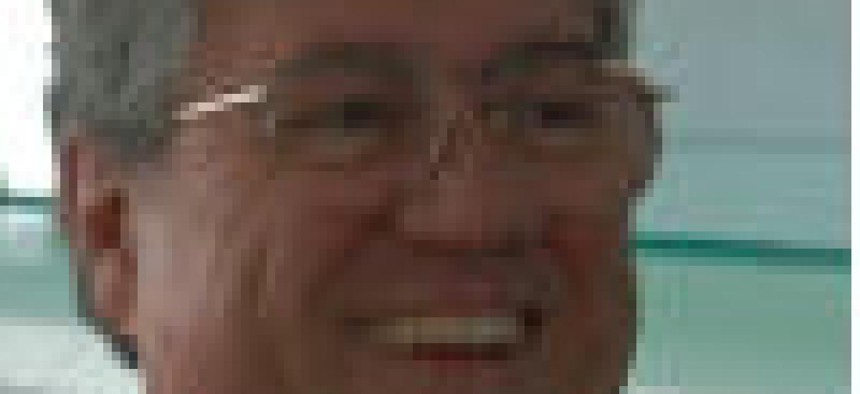 Too often companies confuse goals with strategy, forgetting that goals are the 'why' and strategy is 'how' of the path that gets you to your goal.
When I was asked to teach a summer graduate school course in marketing to the government I agreed on the condition that I could re-write the syllabus and choose the texts. The class had previously used a great marketing text, but one that was focused on business-to-consumer sales. The strategy was great for B2C, but flawed for B2G.
As applied to business, strategy is a relatively new concept. It entered the realm of business through Bruce Henderson and the Boston Consulting Group (BCG) in the late 1960s, and was deployed by BCG, McKinsey and Co., Bain and Co., and others. GovCon now has its own strategy firms, my own among them.
For some companies, strategy is "we are going to be the biggest company in our niche," or "we will grow by bidding on anything even close to what we do" or "hey, let's do cyber, that's hot" or some other vague, shiny rock goal. This is often accompanied by "bid on anything" or the "email everyone in the government" approach.
For many companies in our market "growth" is the strategy, but how to grow is the mystery, the big question. The "how" is your strategy, and it is not applying the fad tactic of the moment, nor is it the reactive "bid on anything" mode some companies seem to operate in. Chanting and burning incense work nearly as well.
Strategy is not the goal, it is the path. Paraphrasing Harvard's Michael Porter, strategy is the orchestrated choices you make to attain the goal, the positioning, sales, marketing and business development activities employed that will get you from point A to point B.
A winning strategy is predicated on setting attainable goals, creating a viable but flexible plan of attack, then dedicating sufficient time and resources to reach the goal.
One of my favorite growth stories involves Craig Abod's company, Carahsoft. Although Carahsoft sends people to my workshops, I did not advise them directly, so what I share is simply what I have observed as an outsider.
Carahsoft launched in January 2004 with absolutely no fanfare. Craig Abod had been a major channel player in two previous incarnations- Falcon Microsystems and DLT. Carahsoft stayed largely off the radar for the first three years until it started getting Inc 500 growth awards, CRN partner awards, WashTech Fast 50 awards, and other recognition that meant staying off the radar was no longer an option.
Since day one, the primary marketing tool has been webinars coupled with live events. The upcoming webinars and events are displayed on the front page of the company web site because they are so important to the Carahsoft strategy. You don't have to look for them, they are front and center. When you add premier products and a well-trained sales team to this mix, you have a winner. One aspect of the strategy seems to involve becoming a major source of information for the federal IT community. 
Sales for Carahsoft topped $1 billion by 2011 and $3 billion in 2016. That, ladies and gentlemen, is extraordinary growth.
But growth is a goal, not a strategy. The goal was to grow a value-added reseller. The strategy in this case was predicated on what Craig knew worked. Nothing fancy, no employing the latest fad, just representing great products, providing feds with information and education on those products, showing them how and why to use them, and where each fits in the IT scheme of things. Then deliver. The last component is to have the right delivery vehicles - contracts – in place. Carahsoft has several.
I have no direct knowledge of what Craig's goals were (and are), but I assume the initial goals were realized. And I am curious to see the next stage of Carahsoft's development.
I share three similar stories in my WashTech column, Literal Lessons from the Trenches.
Among other factors when developing a strategy is monitoring the "why" of the successes and failures of others in our market. Frequently lessons from outside our market are applied, and fail, due to the unique features of government contracting.
The application of market lessons learned and then applied to your current situation leads to more predictable results. How did X, Y and Z companies grow? What did they do? What can we learn from them and do those lessons apply to our situation?
Simply monitoring bid boards and responding or looking for an email list is not a viable strategy, yet many companies predicate their growth on just that. For them, I predict a different outcome.
Realistic goals and timeframes are necessary in order for companies to grow. Then you need a viable strategy for marketing, business development and selling. This has to include how you sell: from GWACs and IDIQs, through sub-contracting gigs, bidding on your own, and more.  In our market even the best marketing fails if you don't include the vehicles Feds buy from.
While B2G strategy is not rocket science, it does involve becoming a student of the market.