18F steps up its acquisition game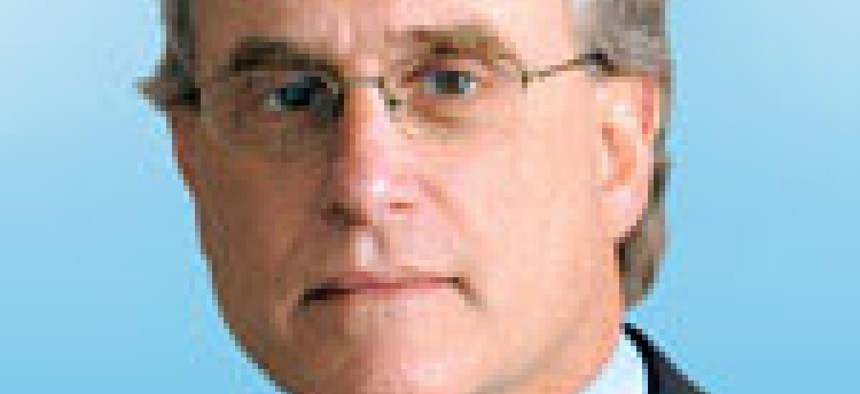 PSC President Stan Soloway takes another look at GSA's 18F experiment and finds that maybe it's going to help the acquisition process after all.
When GSA's "18F" team was stood up, many of us were concerned about their seeming indifference to the acquisition system. The ability to purvey their capabilities to agency components without having to go through the often tedious acquisition process was, in fact, one of their key selling points.
Like procurement challenges and contests, 18F was, in part, designed to skirt the vagaries of federal acquisition. Hence, they displayed no real interest in mapping their own experiences against the acquisition process so that we might use those lessons to improve the broader system.
For many of us, this insularity was a source of contention and the foundation of some of our early concerns and criticism.
But that was then. 18F is now in the acquisition business, as the core customer of GSA's current "agile technology" BPA procurement. And they have approached the acquisition creatively, simplified the process for all and, perhaps most importantly, focused on outcomes rather than process.
In other words, they are one of the few organizations in government actually putting into action many of the recommendations that have formed the core of reform proposals from the Professional Services Council and others for a long time.
For one thing, the solicitation itself is only 15 pages. By any measure, that is remarkably concise. Compare it to the solicitation for support following the Office of Personnel Management data breach, which is 60 pages long, or many others, for even more basic needs, that can run 100 pages or more.
Their ability to be so concise was, in large part, driven by an extensive industry outreach effort, including rapid responses to most any questions that were raised. As a result, they could issue a solicitation that was focused and clear and for which the background had already been effectively laid.
Second, they took a "show me" rather than "tell me" approach, relying on the actual delivery of a working software prototype rather than a lengthy narrative. To enable this, they provided all offerors with extensive data guidelines and information and turned them loose. The narratives were limited to just 750 words. Here too, while not the first to do so, they are among the very few to take this approach.
Think about it.
A clearly defined and articulated requirement, open communications with industry, a working prototype, and a lot less prose to accomplish it all. What's not to like?
Third, 18F enabled companies to take greater advantage of technology in proposal development than we generally see. Simple things like a compliance checklist on a Google form allows the vendors to electronically fill out all the relevant information rather than the two-step process of a paper submission. Or the electronic spreadsheet of evaluation factors the offerors fill out with the requisite evidence that they meet those factors, rather than requiring the government evaluator to go through the proposal looking for how and where it meets the criteria. This is a great idea that could be used widely in solicitations to speed up evaluations, and it aligns nicely with recommendations PSC made in 2014.
Admittedly, this particular procurement is not terribly complex and thus not all of its characteristics will be easily replicated in all cases.
In addition, offerors were required to use open source and post their solutions on a public version control website like Github. This raised some concerns even on this procurement and may be more controversial for those procurements involving more complex solutions in which the offerors are independently making significant advance investments.
Indeed, the protection of company intellectual property in federal procurement in this "new" and open tech era is an area ripe for far more extensive discussion. But that is beside the point for now.
I have been openly critical of 18F since its inception and still believe a lot must be done to rationalize its role and how it relates to other entities inside and outside of government. But in this acquisition foray, they have nonetheless demonstrated innovative and creative techniques well worth taking note of.
Their initial concept of operations may have created an overly insular environment with no intent to effect or improve the broad acquisition process. But to their credit, they are doing just that.