The untapped power of relevant content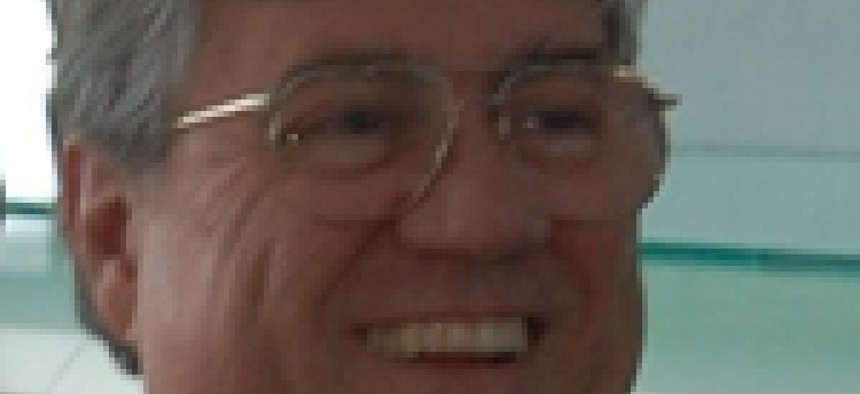 Marketing expert Mark Amtower explains the how and why behind small businesses developing their own content and the power of finding their voice with customers.
The original Banana Republic was not a store, but a small catalog for safari-style clothes launched in the mid-1980s. It was cool for three reasons. First, the catalog itself, a small (approx 5x7) booklet printed on a parchment style paper. Second were the clothes themselves, drawn on the parchment – no photos.
But the third factor was the icing on the cake- vignettes from the husband and wife team who traveled the world finding the clothes, little stories about how they found a particular item and why they thought it was cool.
---
Mark Amtower will host the first B2G Content Boot Camp July 29. Email him for details- mark@federaldirect.net .
---
Packaged perfectly, Banana Republic was a very successful catalog, eventually morphing to what it is today.
When desktop printers started moving into home-based and small businesses in the late 1980s, PaperDirect almost immediately showed up in my snail mail box. Another boutique but more traditional catalog, it provided pre-formatted paper and software so small businesses could create their own letterhead, brochures, post cards, business cards and more. Each issue of the catalog included stories from real customers on how they used the PaperDirect products.
Both catalogs used relevant content to intrigue and engage prospects, and in both instances, they were wildly successful. Also, both were small businesses and incorporated the content directly into their primary delivery vehicle, the catalog.
Small government contracting businesses often feel at a disadvantage when it comes to generating content, not quite understanding where or how to start.
A common trait among the most successful government contractors is sharing pertinent content with customers and prospects. They provide the content as white papers, blogs, case studies, webinars, video and more.  Successful contractors know that good content does not have to attract the world at large. But to attract the right audience, it must be germane to that audience and offer value in the form of a strong point of view or a solution to a problem.
Over the past six years I have written several articles for Washington Technology dealing directly or indirectly with content. Among the points I have made regarding the generation of content, these stand out:
In order for content to be germane and relevant to your audience, you have to be an active student of your market niche and know the issues that are of concern.
Develop a point-of-view and offer possible solutions. Simply saying what is going on is not enough.
There are a variety of platforms through which you can deliver content (blogs, webinars, podcasts, case studies, white papers, articles in trade publications, speeches and more). Select the venue(s) that allows you to deliver your content when you need it delivered.
If there is an element of urgency, get the content out quickly. The easiest way to do this is to have your own blog focused on your industry niche.
Develop relationships with the market influencers and thought leaders. These can be various people in the media, recognized subject matter experts (easy to spot because they are visible through writing and speaking). These influencers will often reference other sources (perhaps you), raising your visibility.
Be clear and focused on a single topic when developing any content. Don't migrate away from your point.
Have trusted advisors who will review the content before you get it out.
Be open to being wrong – it happens to all of us. If you post something that turns out to be off the mark, acknowledge it.
If your content meets the above criteria, it can attract the key people who are interested in what you have to sell, regardless of the size of your business. Each of these tips is clear, none require big resources, and each can be accomplished by a small contractor.
To get started, two questions must be addressed:
What kind of knowledge do you possess that you can share, content that when delivered will help you fill your pipeline?
Which content delivery vehicle(s) do you select to deliver the information?
Answer these and you are ready to go.