New rules for B2G marketing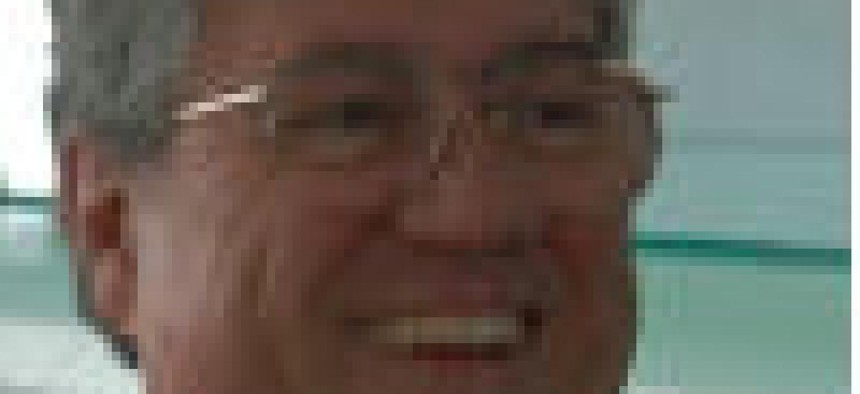 Today's market requires that you stand out from competitors. Marketing guru Mark Amtower offers five steps for differentiating your businesses.
Not getting any traction from that IDIQ you share with 500 other contractors? GSA Schedule sales down? Can't get a meeting with a program manager at that prime contractor?  A reporter passes you up for a competitor to interview? Lose a bid because the agency doesn't know your company?
What's a small biz to do? How do you get on the radar and start winning more business?
Most small companies don't have the internal resources to put together a coherent and consistent marketing program. The CEO may be a techie who believes that technical skill alone is enough to win business, but that is just not the case. Growth requires a certain level of visibility.
You need to develop a cost-effective program that will raise your visibility to key audiences in the government agencies and selected primes.
There are some relatively simple and inexpensive steps that you can take to start to stand out from your competitors. These work not only in tough times like we're having now, but in good times as well.
Step 1: Define, develop and claim your differentiator
If you are an "IT services" firm, and that is what your business card, web site and collateral says, no one is going to pay attention. Small companies that offer IT services are doing nothing to stand out. Carefully define the type(s) of IT services you provide: network support, cabling, help desk - -whatever it is, be more specific. The more you differentiate your company in terms that resonate with your prospects, the more likely it is you can and will get attention.
Your differentiator is designed to separate you from the competition, not limit what you can do once you are inside a client agency. In the early 2000s Reliable Integration Services, a small woman-owned business had very direct message: Networks, nothing but networks. It was a big, bold statement when you went to their web site, and it helped them get work.
Generalists don't make the cut.
Step 2: Find, develop and share content
It is good if you can develop content pertinent to your key skill area, but if not, there are alternatives. You can find content germane to your niche and start sharing that with prospects, as long as the content is not highlighting a competitor.
There is a great deal of content available if you just bother to look. Using the search function at publication web sites (like www.GCN.com or www.WashingtonTechology.com) you are likely to find some good articles. You can also set up a Google Alert program using key words or phrases.
If you want to develop some of your own content, white papers, case studies, webinars and podcasts are good and all are low-cost.
You should be posting content (original content or from other sources) regularly.
Step 3: Share the news
Your differentiator is not a secret, so find venues to share it, starting with your business card. Ditch the catch phrase that means nothing ("Exceeding customer expectations every day" comes to mind) and replace it with a skill that resonates with your prospects.
Then start Tweeting your news and posting links to all of the above on LinkedIn in the groups where your prospects hang out online.
Step 4: Sharpen your focus
The market is not stagnant, so the differentiator of today may not be much of one in a year, so pay careful attention to how your niche is developing and make certain you have a selection of new differentiators to add to your repertoire.
---
Mark Amtower's Government Marketing Best Practices seminar is back in McLean, Va., May 14- email Mark for details: mark@federaldirect.net . It will return to Columbia, Md., July 8.
---
Computer and network security have been with us for 25 years, but claiming "network security" as your key skills is now too general. Niche it down. Are you an expert in Information Assurance or some other aspect of network security? Your differentiator needs to make you stand out and help you fill the sales pipeline.
Step 5: Target specific clients
While you may want to do business with any and every federal agency and prime, the reality is that you need to target one or two agencies and one or two primes, all carefully selected because your differentiated skill fits a specific need they have.
This is by no means an exhaustive list, but if you follow it you are going down the correct path.